The decision to create a "Work and Welfare" subcommittee within the House Ways and Means Committee drew lengthy complaints from Democrats this week who said that name is deeply offensive to people who draw welfare checks, and that it is especially offensive to Black Americans.
New Chairman Jason Smith, R-Mo., called the committee to order on Tuesday to approve the rules for the committee in the 118th Congress. Those rules included the new name for the subcommittee, which drew instant opposition from several Democrats.
"As we know, 'welfare,' while it might be a word that connotes security and well-being is not well and it's not fair, and it has been changed into a pejorative, and I find it amazing that this committee would deliberately add a pejorative to the names of the subcommittees," said Rep. Gwen Moore, D-Wis.
Smith said the name change reflects the GOP goal of moving as many people off welfare as possible.
BIG WELFARE HANDOUTS MEAN FOLKS WHO STAY HOME ARE LIVING HIGH ON THE HOG OFF YOUR TAX DOLLARS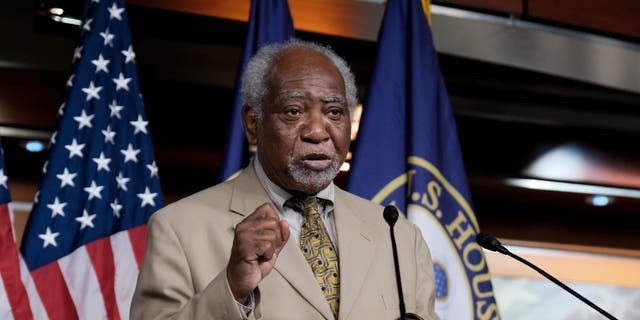 Rep. Danny K. Davis, D-Ill., accused Republicans of pursuing a name for a Ways and Means subcommittee that is "racially offensive."
(Photo by Michael A. McCoy/Getty Images)
"The reason for that is because the purpose and the focus that we're going to have is to try to uplift people out of poverty, and the best way to uplift people out of poverty is with work," Smith said.
When pressed on the issue further, Smith accused Democrats of creating a controversy where there is none, and said Democrats often get stuck on "words and definitions."
"Your party is one that we don't know if you can say 'man' or 'woman,' 'birthing person' or 'mother,'" he said. "It's clearly about work and welfare. That alone is what this is about."
Rep.Danny Davis, D-Ill., said the GOP name change has racial overtones.
UNEMPLOYMENT BENEFITS AND OBAMACARE SUBSIDIES OUTPACE MEDIAN INCOME IN SEVERAL STATES, STUDY FINDS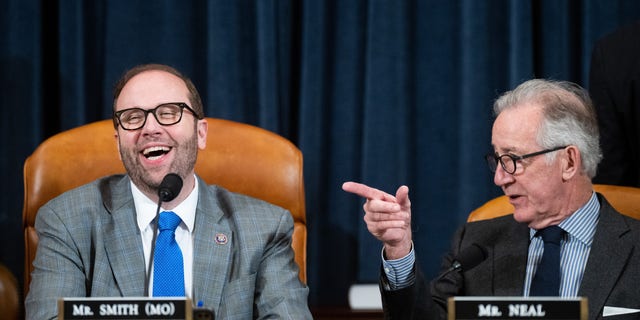 When pressed on the issue further, Rep. Jason Smith accused Democrats of creating a controversy where there is none, and said Democrats often get stuck on "words and definitions."
(Bill Clark/CQ-Roll Call, Inc via Getty Images)
"It's my hope that this title was not intended to be racially offensive, but in reality it really is," Davis said. "The word 'welfare' is a deeply pejorative term in our country, that many people use to describe individuals who want to game the system. African Americans, the myths around the welfare queen, were based on lies that were used to paint a picture of African Americans as lazy, not wanting to work."
Several Republicans stepped into defend the name change, including Rep. Darin LaHood of Illinois, who said he hoped Democrats can "get beyond this."
Others said Republicans are not planning to use the subcommittee to disparage people on welfare, but to help them find ways to improve their economic situation.
When Republicans noted that former President Clinton was noted for his work on welfare reform, Democrats said the word has changed in the nearly 30 years since then.
MISSISSIPPI POLICE OFFICERS KILLED RESPONDING TO WELFARE CHECK AT MOTEL, FEMALE SHOOTER ALSO DIED, COPS SAY
"I do think it's a little tone-deaf not to recognize the evolution of the meaning of these terms, and that it does impact people," said Rep. Dan Kildee, D-Mich.
Moore, the Democrat from Wisconsin, blamed former President Reagan for turning "welfare" into a dirty word.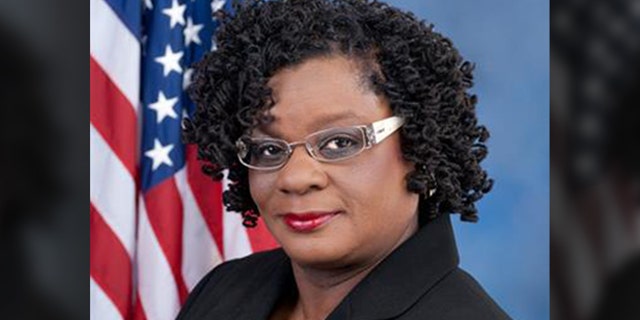 Rep. Gwen Moore, D-Wis., said the term "welfare" is a pejorative that should not be used in the Ways and Means Committee.
"Ronald Reagan really used it exclusively to describe the welfare queen that had numerous names, Social Security numbers, different husbands, different welfare checks, reporters all over the country ran out searching for this welfare queen, and really couldn't find her," she said.
Moore then accused Republicans of looking to "cast aspersions" on people who use welfare, including women with children. She suggested she might wear a "welfare queen tiara" to committee members to remind them of the issue, but Republicans rejected the idea that there was any problem with the name change.
CLICK HERE TO GET THE FOX NEWS APP
"Rome is burning, and this committee is now arguing about what color to paint the fire hydrants," said Rep. Drew Ferguson, R-Ga.
Near the end of meeting, Democrats proposed a few different names, but withdrew their formal proposals to do so, and the change was approved in a party-line vote.