Billionaire Elon Musk only scheduled meetings with Republicans for his first visit to the U.S. Capitol since becoming the CEO of Twitter last week.
Musk met with House Speaker Kevin McCarthy, R-Ky., House Judiciary Committee chairman Jim Jordan, R-Ohio, Jan. 26, but he didn't schedule any meetings with Congressional Democrats. While Musk did tweet about meeting with Democratic Leader Hakeem Jeffries, D-NY, during the visit, their encounter was only a chance meeting while walking the halls of Congress, Jeffries' staff told Politico.
"Just met with [McCarthy] & [Jeffries] to discuss ensuring that this platform is fair to both parties," Musk wrote last week.
Musk's affinity for Republicans grew steadily throughout 2022, going so far as to endorse the party's candidates in the midterm elections. He said he voted Republican for the first time in his life in a Texas special election last summer.
ELITES IN DAVOS STRATEGIZE ON HOW TO FIGHT 'RIGHT-WING' GROUPS: 'HIT BACK'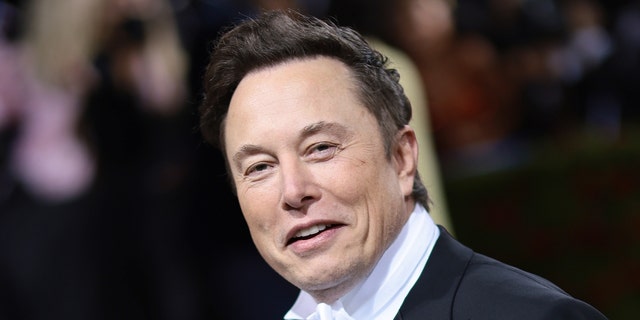 NEW YORK, NEW YORK – MAY 02: Elon Musk attends The 2022 Met Gala Celebrating "In America: An Anthology of Fashion" at The Metropolitan Museum of Art on May 02, 2022 in New York City.
( (Photo by Dimitrios Kambouris/Getty Images for The Met Museum/Vogue))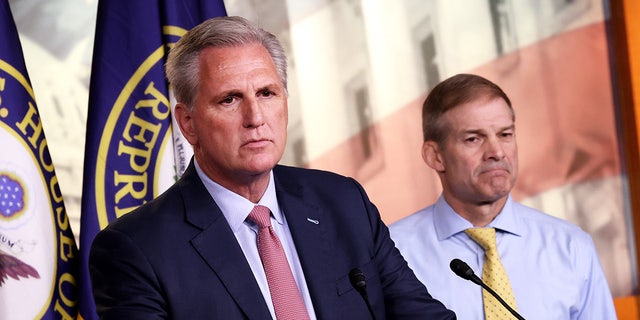 WASHINGTON, DC – JULY 21: House Minority Leader Kevin McCarthy (R-CA) (L) joined by Rep. Jim Jordan (R-OH) (C) and Rep. Jim banks (R-IN) speaks a news conference. (Kevin Dietsch/Getty Images)
(Kevin Dietsch/Getty Images)
Twitter did not immediately respond to a request for comment on Musk's visit to Congress.
Musk's most recent boon to Republicans has been the release of troves of internal Twitter documents detailing the company's censorship efforts. The release has focused on former Twitter executives' decision to censor New York Post reporting on Hunter Biden's laptop prior to the 2020 election.
TWITTER TAKEOVER OF 2022: ELON MUSK'S WILD RIDE SINCE BUYING THE SOCIAL MEDIA GIANT
Multiple former Twitter executives are scheduled to testify before the House Oversight Committee on February 8, and the documents Musk released will likely be critical to the questioning.
The documents revealed that multiple high-level Twitter executives eventually agreed to emergency moderation measures to stop the spread of the Hunter Biden story, even though many of them were worried they had little justification to employ such measures.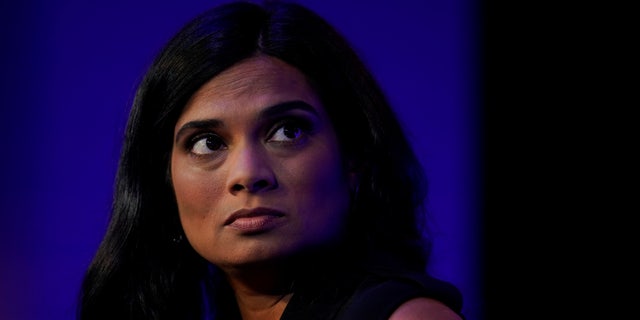 Vijaya Gadde, Chief Legal Officer at Twitter.    REUTERS/ Mike Blake
(REUTERS/ Mike Blake)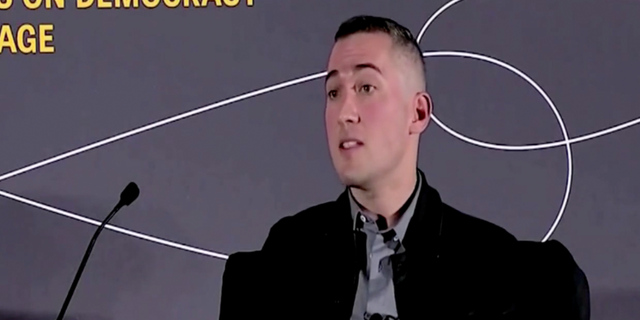 Former Twitter Head of Trust and Safety Yoel Roth admitted on November 29, 2022 that the tech company's decision to censor the Hunter Biden laptop story from the New York Post was a mistake. 
(Knight Foundation/CNN)
One revealing email depicted former Twitter head of trust and safety Yoel Roth apparently claiming that though "the facts remain unclear" on whether the New York Post story could be stifled, he encouraged staff to muzzle it in light of the "lessons of 2016."
Musk fired the Twitter executives responsible for censoring the laptop story soon after taking over the company in November. Vijaya Gadde, Twitter's chief censor, was among those fired after documents showed she oversaw the effort to quash the Post's story.
CLICK HERE TO GET THE FOX NEWS APP
While Gadde is a likely candidate for the February 8 hearing, the Oversight Committee has yet to identify its scheduled witnesses.
Fox News' Gabriel Hayes contributed to this report.