close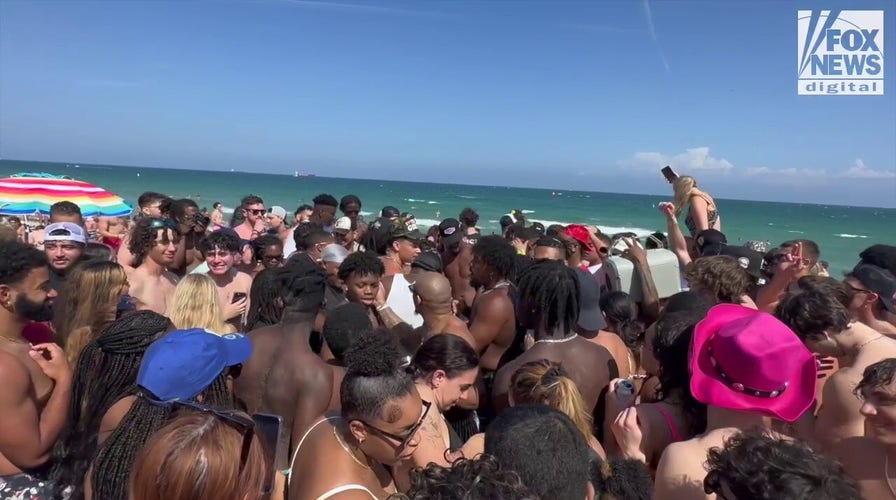 Video
Spring breakers take to the beach in Fort Lauderdale, Florida
Spring breakers enjoy the sand and sun at Fort Lauderdale Beach, Florida on Saturday, March 18, 2023. (Julia Bonavita/Fox News Digital) 
BEIJING – Last week, the Sichuan Southwest Vocational College of Civil Aviation in Chengdu, China, informed all students and staff members that the one-day tomb sweeping national holiday will be extended to a full week. In the official notice, titled "Holiday Notice on 'Floating Spring,'" people are encouraged to "leave the classroom, leave campus, enjoy the nature and feel the beauty of spring and love."
The college in Sichuan is not the only institute to extend its vacations; the University of Xiamen also granted its students a whole week off.
The news comes as China is facing a long-term demographic crisis. China's birthrate has been declining substantially since 2016. Last year, the number of deaths for the first time in more than six decades overtook the number of births, leading to a negative population growth rate.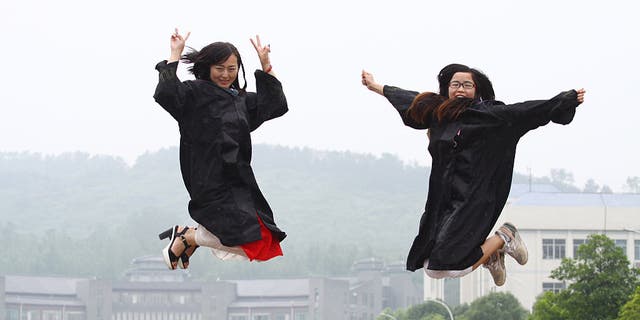 Femle students pose for graduating photograph at a university in Xiangyang, Hubei province, China on June 3, 2015. (Photo by Jie Zhao/Corbis via Getty Images)
CHINA WANTS TAIWAN FOR MORE THAN 'HISTORICAL VALUE,' COULD DISRUPT GLOBAL POWER DYNAMIC: EXPERTS
The news of the extended holiday got significant media attention across China. On Chinese social media, the college announcement received a wide range of responses. Although most people said they envy the students and teachers, they expressed hope that this will become a national standard, or said that they wished their university or colleges were as free-spirited, while others questioned the school's motive.
"I'm sure this is just another attempt to push people into having more babies," one person wrote on Weibo. Others criticized it being a cheap attempt to attract more students to enroll in vocational education.
China's ruling communist party is very much aware of the impact of its accelerating aging society on its economic prospects. It continues to call upon local government to adopt policies encouraging young people to have more children, leading to a wide range of benefits for young families.
Many local governments offer extended maternity leave, financial subsidies, tax cuts or relaxing restrictions on acquiring property. Now it seems the attention has shifted to education. Last week, the city of Weifang announced that it would offer the exemption of high school fees for a family's third child.
BIDEN SAYS CHINA-RUSSIA PARTNERSHIP IS 'VASTLY EXAGGERATED' DURING CANADA VISIT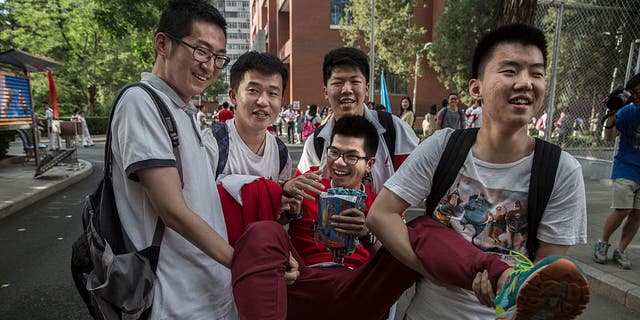 Chinese students joke with each other as they carry one student after completing the Gaokao at the Beijing Renmin University Affiliated High School on June 8, 2015 in Beijing. Students spend months preparing for the annual exam, and it is also a stressful time for parents as the results determine a student's educational path and dictates future job prospects. More than 9 million students across China took the test over the last two days. (Photo by Jie Zhao/Corbis via Getty Images)
Last year, China amended its Vocational Education Law for the first time in more than 25 years. One of the most important changes to the law was to upgrade the status of vocational education in China. The sector and its graduates have traditionally been viewed as inferior to universities – mostly due to its poor curriculum. However, with China's ambition to transform its manufacturing industries from low-skilled labor-intensive to self-sufficient high-tech producers, it needs more skilled workers.
In recent months China has rolled out various policies and measures to attract more students to choose the vocational education path and more experts and investors to upgrade the overall quality of the sector.
In addition, China's urban unemployment rate of people aged 16 to 24 in China reached 18.1% in February 2023. With an estimated 12 million new graduates this year, it is expected that the labor market will continue to be tight.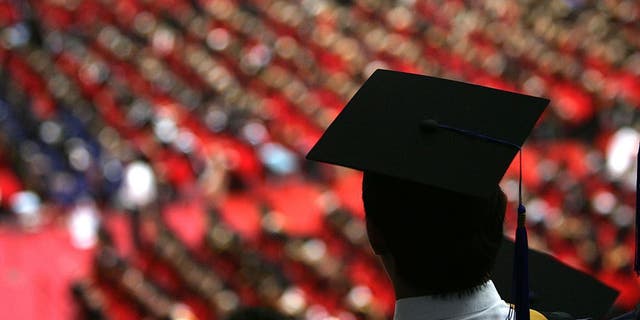 Students graduate during a ceremony held for 3,768 master and 898 doctorates being given out at the Tsinghua University on July 18, 2007 in Beijing. China faces a major challenge in meeting its goal of creating 9 million jobs this year, according to Tian Chengping, Minister of Labour and Social Security. Approximately 5 million college graduates, the largest number in history, will enter the job market this year, in addition to surplus rural labourers swarming into cities for work. (Photo by China Photos/Getty Images)
CLICK HERE TO GET THE FOX NEWS APP
According to the Sichuan Southwest Vocational College, the spring break will not shorten the students' class time. Students will also be required to complete various homework assignments during their vacation. Liu Ping, deputy dean of the college said the holiday should be regarded as a way for students to practice the combination of life and studying.
In 2020, the ministry of education replied positively to a proposal by the National People's Congress to increase spring and autumn holidays of primary and secondary schools and universities, as long as the quality of education would not be compromised.