close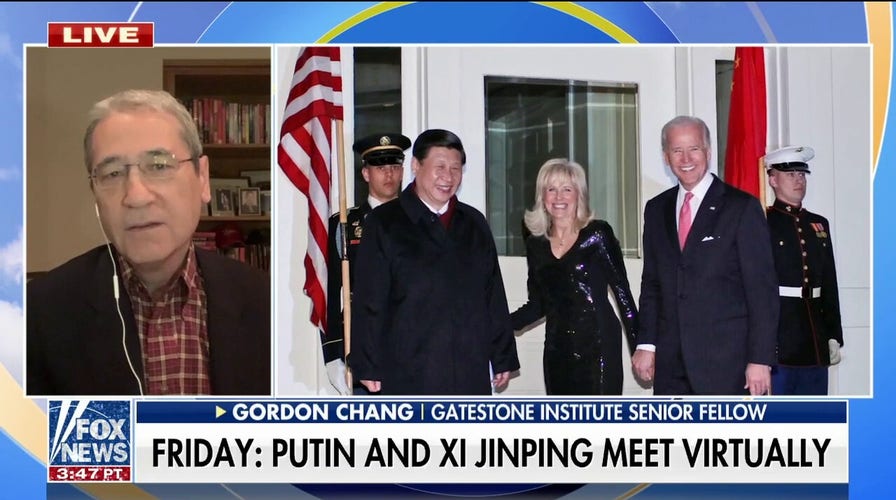 Video
There will be no freedom, human rights if China 'gets their way': Gordon Chang
Gatestone Institute fellow Gordon Chang provides expert analysis of China's Xi Jinping meeting virtually with Russia's Vladimir Putin on 'Fox & Friends Weekend.'
The former Chinese ambassador to the United States, Qin Gang, has been promoted to foreign minister, offering a gentler, friendlier tone to international relations.
Qin served as the ambassador to the U.S. for approximately 17 months until being promoted on Friday.
CHINESE TRAVELERS FACING COVID-19 TESTING REQUIREMENTS FROM MORE COUNTRIES AMID OUTBREAK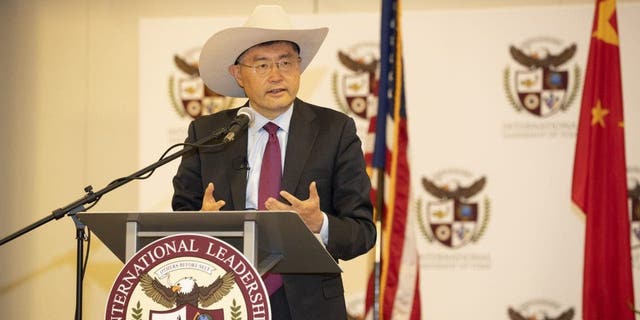 Ambassador Qin Gang visits the International Leadership of Texas, Garland High School on May 31, 2022, in Dallas.
(Liao Pan/China News Service via Getty Images)
"I am completing my duty as Chinese Ambassador to the United States. I came to assume office in 2021 at a time of severe challenges for China-US relations," Qin said Monday via social media.
The new foreign minister said he had made many friends in the U.S. and was looking forward to working toward common understanding in his new position.
BEIJING BACKS DOWN: CHINESE CITIZENS 'EMPOWERED' AFTER COVID PROTESTS, CHINA RESEARCHER SAYS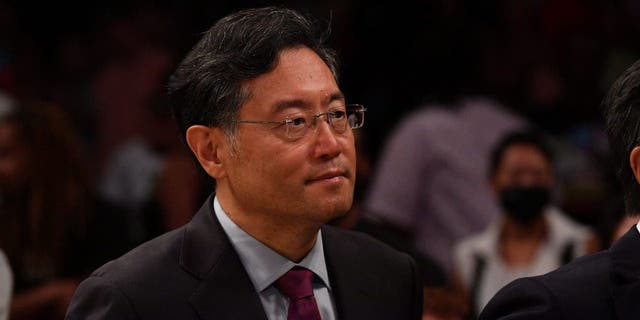 Ambassador Qin Gang watches the game between the Chicago Sky and the New York Liberty on July 23, 2022, at the Barclays Center in Brooklyn, New York.
(Catalina Fragoso/NBAE via Getty Images)
He added, "I have been deeply impressed by so many hard-working, friendly and talented American people that I met."
The former ambassador recounted his time spent in the position, reflecting on his travel to 22 different states and meeting U.S. businessmen, politicians, farmers and scholars.
CLICK HERE TO GET THE FOX NEWS APP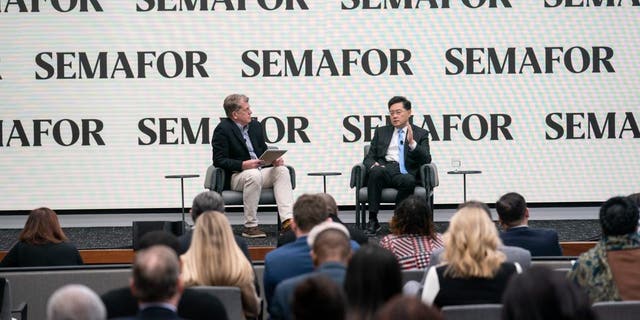 Qin Gang speaks during a discussion hosted by Semafor, in Washington, D.C., Dec. 12, 2022.
(Liu Jie/Xinhua via Getty Images)
"What's past is prologue. Going forward, I will continue to care about and support the growth of China-US relations, encourage dialogue, mutual understanding and affinity between the two peoples, work for mutual respect, peaceful coexistence and win-win cooperation between our two countries, and make my due efforts for the wellbeing of the two peoples and for world peace, stability and development," Qin said.
Qin's tone and stated priorities as foreign minister are a noteworthy development in a country that has historically taken a defensive tone in reference to tensions with the U.S.
Timothy Nerozzi is a writer for Fox News Digital. You can follow him on Twitter @timothynerozzi and can email him at [email protected]