China is warning House Speaker Kevin McCarthy not to repeat former Speaker Nancy Pelosi's visit to Taiwan, and said a trip by the new speaker would violate long-standing U.S. policy that says there is just "one China."
"We urge certain individuals in the U.S. to earnestly abide by the one-China principle," China's Foreign Ministry spokeswoman Mao Ning said in a Monday briefing, adding that the U.S. should "stop doing anything that violates the basic norms in international relations."
FORMER SECRETARY OF STATE MIKE POMPEO ISSUES FRIGHTENING WARNING: CCP HAS INVADED 'EVERY MAJOR' US UNIVERSITY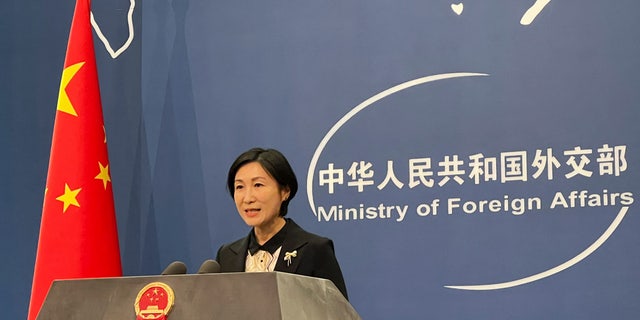 Chinese Foreign Ministry spokesperson Mao Ning speaks at a news conference in Beijing, Sept. 5, 2022.
(Reuters/Yew Lun Tian)
Mao was responding to a question about a report last week that McCarthy, R-Calif., was planning a trip to Taiwan, something he said he would do should he be elected House speaker after saying he supported the August trip by Pelosi, D-Calif.
She later reaffirmed her government would "never promise to give up the use of force" to unify Taiwan with China, and said the Chinese government hoped to resolve the situation peacefully.
CHINESE VESSELS AND AIRCRAFT APPEAR IN TAIWANESE WATERS AND AIRSPACE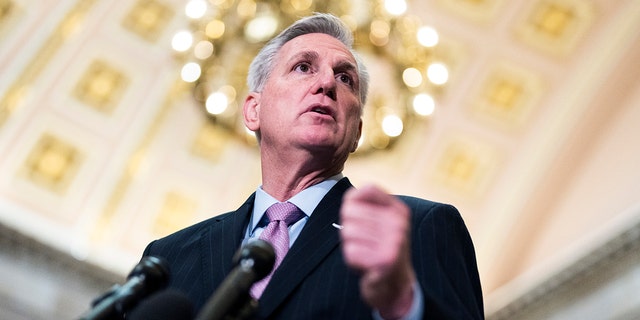 House Speaker Kevin McCarthy conducts a news conference in the U.S. Capitol's Statuary Hall on Jan. 12, 2023.
(Tom Williams/CQ-Roll Call, Inc via Getty Images)
The "one China" policy refers to the U.S. recognition of the People's Republic of China as the sole legal government of China, but only acknowledges, without endorsing, Beijing's claim that Taiwan is part of China.
Pelosi was the first House speaker to visit Taiwan in 25 years, which set off a series of threats from China, including live-fire military drills in proximity to the island and accusations that the U.S. was using "dirty tricks" with the visit.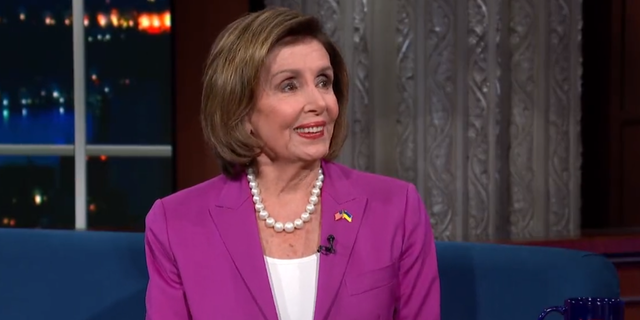 Former Speaker Nancy Pelosi drew criticism from China when she visited Taiwan last year.
(CBS)
CLICK HERE TO GET THE FOX NEWS APP
Fox News Digital reached out to McCarthy's office for comment on Mao's statements, as well as whether he was indeed planning a trip to Taiwan, but didn't immediately receive a response.
Fox News' Ronn Blitzer contributed to this report.