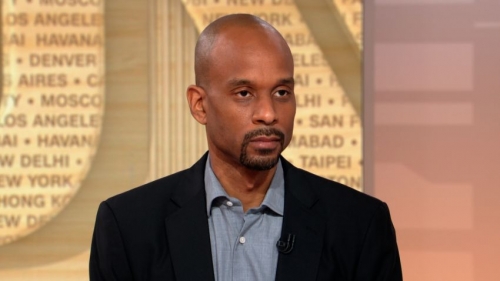 Video Ad Feedback
'It's like trying to make a safe cigarette': ESPN host on player safety in the NFL

01:27

– Source:
CNN

International sport videos
16 videos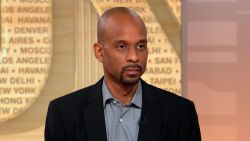 Video Ad Feedback
'It's like trying to make a safe cigarette': ESPN host on player safety in the NFL
01:27

Now playing
– Source:
CNN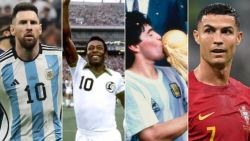 Video Ad Feedback
Watch: Expert answers who the GOAT of soccer is
02:47

Now playing
– Source:
CNN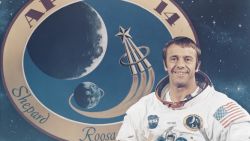 Video Ad Feedback
The incredible true story of the time an astronaut played golf on the moon
03:22

Now playing
– Source:
CNN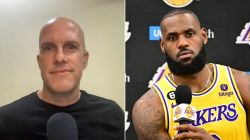 Video Ad Feedback
Hear LeBron James react to death of sports writer Grant Wahl
02:58

Now playing
– Source:
CNN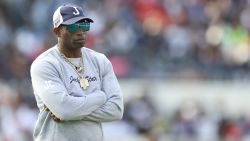 Video Ad Feedback
Deion Sanders receives backlash for leaving HBCU for Colorado
03:41

Now playing
– Source:
CNN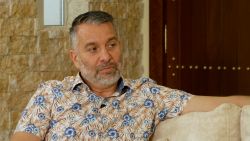 Video Ad Feedback
Grant Wahl's housemate Guillem Balagué pays tribute to US journalist
05:58

Now playing
– Source:
CNN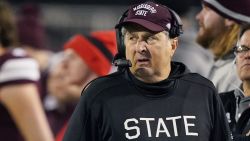 Video Ad Feedback
Mississippi State head football coach dead at 61
00:45

Now playing
– Source:
CNN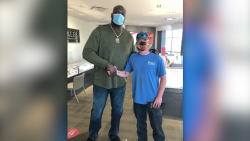 Video Ad Feedback
Shaq explains why he paid off customer's engagement ring
00:39

Now playing
– Source:
HLN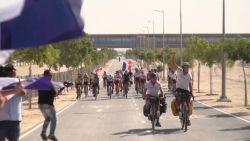 Video Ad Feedback
They cycled more than 4000 miles by bike to see the World Cup
01:58

Now playing
– Source:
CNN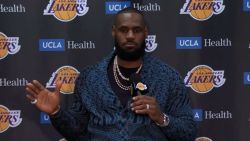 Video Ad Feedback
'Why haven't I got a question about Jerry Jones': LeBron calls out reporters
04:36

Now playing
– Source:
CNN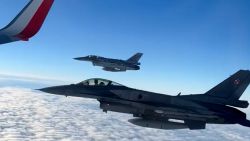 Video Ad Feedback
Watch F-16s escort the Polish soccer team to the World Cup
00:47

Now playing
– Source:
CNN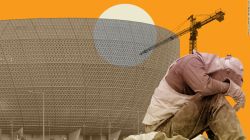 Video Ad Feedback
The Qatar World Cup's migrant worker dilemma
04:31

Now playing
– Source:
CNN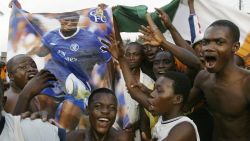 Video Ad Feedback
Didier Drogba: My World Cup memory
01:22

Now playing
– Source:
CNN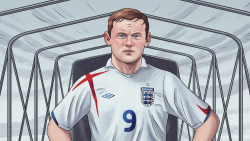 Video Ad Feedback
Wayne Rooney: My World Cup memory
00:39

Now playing
– Source:
CNN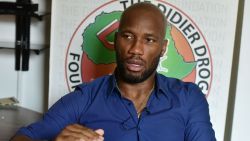 Video Ad Feedback
'I believe movement is life,' says Chelsea and Ivory Coast legend Didier Drogba
06:48

Now playing
– Source:
CNN

Video Ad Feedback
'Truth is that I'm gay': Isaac Humphries comes out as the only openly gay man playing top-flight basketball
09:19

Now playing
– Source:
CNN

See More Videos

CNN
—
The current NFL season had seen Buffalo Bills player Damar Hamlin establish him in the team before he suffered a cardiac arrest and collapsed during the Bills' game against the Cincinnati Bengals on Monday.
Hamlin's heartbeat was restored on the field, according to the Bills, and he remains in a "critical condition" at a Cincinnati hospital.
Read more

Who is Damar Hamlin?
Live updates
What is cardiac arrest?
Sports world sends messages of support
Hamlin's toy drive tops $3 million

The game was later postponed with players from both teams visibly distraught following the incident.

The 24-year-old Hamlin has played in every game this season after injuries to the Bills' defensive backfield.

According to ESPN, the safety has recorded 91 total tackles, 1.5 sacks, one forced fumble, and two passes defended in 15 games this season as the Bills (12-3) top the AFC East standings. Hamlin had entered Monday tied for the second-most tackles on the team.

"I'm cherishing every moment I can," Hamlin said in a recent interview with One Bills Live.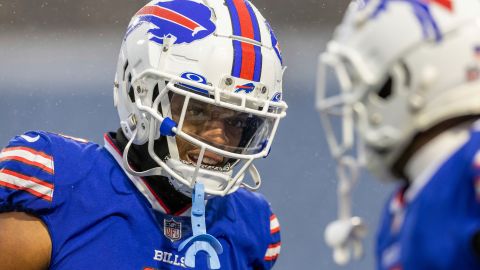 Hamlin warms up before playing the New York Jets in December.
Jeff Lewis/AP
A Pennsylvania native, Hamlin joined the Bills in 2021 as a sixth-round draft pick (212th overall) from the University of Pittsburgh.
Prior to that, he won a Pennsylvania state championship while at Pittsburgh Central Catholic high school in 2015, leading the team to a 15-1 record as one of the best-rated defenders in the state.
His college career with the Pittsburgh Panthers was interrupted by injuries and in 2016 he was redshirted – meaning he sat out games while remaining on the team.
In his 46 games at Pittsburgh, Hamlin recorded 275 tackles, 10 tackles for losses, six interceptions, 21 passes defended and one fumble recovery, according to the Bills. Following the 2020 season, he earned All-ACC second-team honors.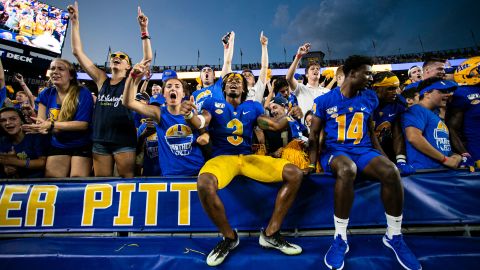 Hamlin (3) celebrates during the college football game between the UCF Knights and the Pittsburgh Panthers in September 2019.
Mark Alberti/Icon Sportswire via Getty Images
Away from the football field, Hamlin set up his Chasing M's Foundation while in college, which started as a program to buy and donate toys to a day center in his hometown of McKees Rock, Pennsylvania.
In the hours after Hamlin's collapse, donations to the toy drive fundraiser organized by Hamlin and the Chasing M's Foundation rocketed to more than $3 million in the space of a few hours.
According to Hamlin's GoFundMe page, the toy drive seeks to "positively impact children who have been hit hardest by the pandemic," with 100% of the funds said to go towards toys for kids in need."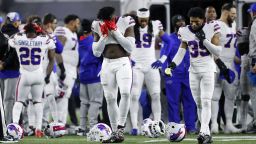 Jan 2, 2023; Cincinnati, Ohio, USA; Buffalo Bills defensive end Shaq Lawson (90) reacts to the injury of safety Damar Hamlin (not pictured) during the first quarter against the Cincinnati Bengals at Paycor Stadium. Mandatory Credit: Joseph Maiorana-USA TODAY Sports
Joseph Maiorana/USA TODAY Sports/Reuters
Sports world sends messages of support to Damar Hamlin following on-field cardiac arrest
Jordon Rooney, friend and marketing representative of Damar Hamlin, described the 24-year-old as a "fighter."
"I mean, if there's anyone I have confidence in making it out of anything, it's him. He is someone who always figures out a way to come out on top," Rooney told CNN's Adrienne Broaddus Tuesday.
In an earlier interview, Rooney said he met Hamlin when the player interned for him and the two have been good friends ever since.
"I actually know Damar because him being a division one football player, reached out to me to be an intern for me." Rooney told ABC's Robin Roberts on Good Morning America.
"Which is something that's pretty unique and the reason why is cause he's always interested in being an entrepreneur and wanted to build his own brand.
"He interned for me and then we just became super, super close so now, you know, we're partners in a business together. We collaborate on a lot of things and we're really good friends."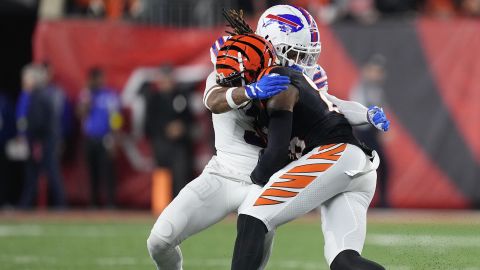 Hamlin tackles Tee Higgins of the Cincinnati Bengals during Monday's game.
Dylan Buell/Getty Images
Hamlin continued his annual toy drive tradition this year in Buffalo, signing autographs and jerseys for children who stopped by.
"(It's) something I've always been into, just giving back," he told CNN affiliate WKBW in December, adding: "For three years I've been doing the toy drive so just being able to extend it to Buffalo now is just something I love doing."
In a 2021 interview with the Rochester Democrat and Chronicle, Hamlin credited his parents, Mario and Nina Hamlin, for keeping him on a straight path as a kid in McKees Rocks, which the paper said had drug and gang problems that produced one of the highest crime rates in the US.
"There were times when I could have steered right or steered left, but my parents were always there to straighten me out and get me back on track," Hamlin said in an interview with the paper.
He noted how some of his father's guidance came from prison, where Mario Hamlin served time on a federal drug conviction.
"The good thing is I had good goals and good morals already established in me in that period of time," Hamlin told the Rochester paper.
Hamlin assisted his mother, who was at the game on Monday, in a family cleaning business that enabled him to go to the private Pittsburgh Central Catholic high school.
"He has a strong family. He has the ideal support system. They're optimistic," Rooney told CNN, calling Hamlin "more than an athlete."
"He's in the NFL because he wants to be a role model," Rooney said. "Part of what drives Damar is to be an example for the other young people in his community."
CNN's Adrienne Broaddus and Michelle Watson contributed reporting