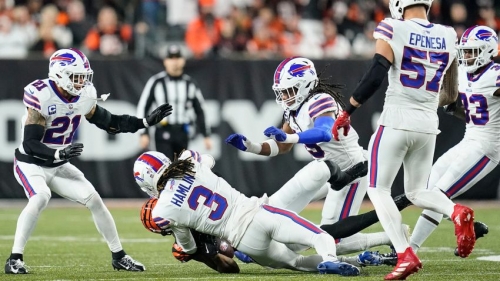 Video Ad Feedback
Video: Buffalo Bills player Damar Hamlin collapses during game

00:53

– Source:
CNN

Your Health
16 videos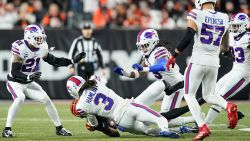 Video Ad Feedback
Video: Buffalo Bills player Damar Hamlin collapses during game
00:53

Now playing
– Source:
CNN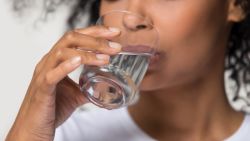 Video Ad Feedback
Study: Staying hydrate lowers risk for disease, premature death
02:53

Now playing
– Source:
CNN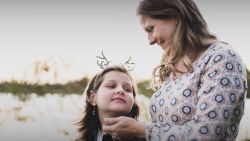 Video Ad Feedback
'Does this mean I die?': Child's question when she was told her lifesaving medicine isn't available
03:16

Now playing
– Source:
CNN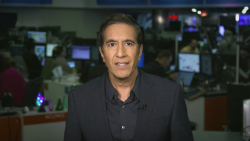 Video Ad Feedback
Sanjay Gupta wraps up the top 10 health stories of 2022
07:54

Now playing
– Source:
CNN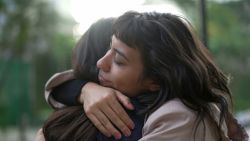 Video Ad Feedback
Reporter breaks down science behind global empathy study
01:48

Now playing
– Source:
CNN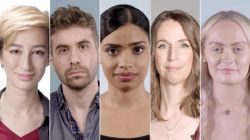 Video Ad Feedback
'We're born with this and will never be free:' Hear stories from people with Ehlers-Danlos syndrome
05:02

Now playing
– Source:
CNN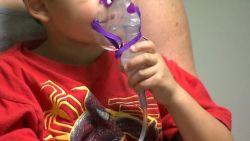 Video Ad Feedback
Pediatrician explains when children with RSV need to be taken to the hospital
01:48

Now playing
– Source:
CNN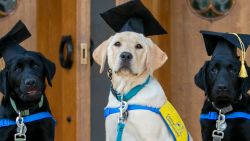 Video Ad Feedback
Meet the service dogs who can switch on lights and open doors
04:05

Now playing
– Source:
CNN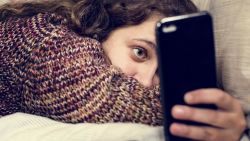 Video Ad Feedback
Dr. Sanjay Gupta explains how the pandemic affected teen brains
04:44

Now playing
– Source:
CNN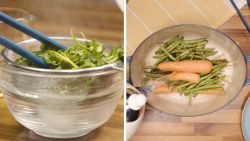 Video Ad Feedback
Video: Perform kitchen miracles with these tips backed by science
02:42

Now playing
– Source:
CNN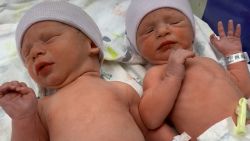 Video Ad Feedback
Parents welcome twins from 30-year-old frozen embryos
03:56

Now playing
– Source:
CNN

Video Ad Feedback
Gupta explains 'psychedelic renaissance' happening in America
03:22

Now playing
– Source:
CNN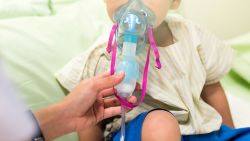 Video Ad Feedback
A spike in RSV for children leave hospitals overwhelmed
02:08

Now playing
– Source:
CNN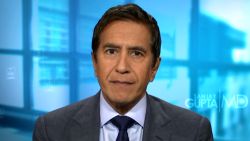 Video Ad Feedback
Will approaching winter mean new Covid-19 surge?
04:20

Now playing
– Source:
CNN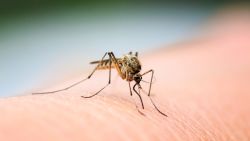 Video Ad Feedback
Are you a mosquito magnet? This could be why
02:42

Now playing
– Source:
CNN

Video Ad Feedback
New 'heartbreaking' study reveals racial disparities in neonatal deaths
02:15

Now playing
– Source:
CNN

See More Videos

CNN
—
Heart disease is a leading killer around the world and the top cause of death in the United States. It killed an estimated 17.9 million people in 2019, representing 32% of all deaths globally, according to the World Health Organization.
But not all heart disease is the same. It can affect the blood vessels to the heart or brain, heart muscles and valves, and other areas of the body. Cardiovascular diseases can require long-term treatment, or they can come on suddenly and seriously.
Buffalo Bills safety Damar Hamlin, 24, suffered a cardiac arrest and collapsed on the field during the first quarter of Monday night's game between the Bills and Cincinnati Bengals, his team said. It's not clear what caused his cardiac arrest.
What is cardiac arrest?

Cardiac arrest results from electrical disturbances that cause the heart to suddenly stop beating properly.
In cardiac arrest, death can result quickly if steps aren't taken immediately. "Cardiac arrest may be reversed if CPR is performed and a defibrillator shocks the heart and restores a normal heart rhythm within a few minutes," according to the American Heart Association.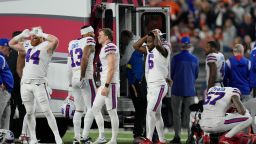 Buffalo Bills players react as teammate Damar Hamlin is examined during the first half of an NFL football game against the Cincinnati Bengals, Monday, Jan. 2, 2023, in Cincinnati. (AP Photo/Jeff Dean)
Jeff Dean/AP
Bills player Damar Hamlin is in critical condition after collapsing from a cardiac arrest on the field, team says
More than 350,000 cardiac arrests occur outside a hospital in the United States each year, the AHA said.
A sudden, unexpected loss of heart function also results in a sudden loss of breathing and consciousness.
Cardiac arrest is not the same as a heart attack, although almost any known heart condition, including heart attack, can cause cardiac arrest.
Another emergency that can lead to cardiac arrest, commotio cordis, is a disruption of heart rhythm after a blow to the area directly over the heart at a key time during a heartbeat cycle.
It's rare, but it mostly occurs in boys and young men during sports. The American Heart Association says it's the leading cause of deaths in youth baseball in the United States, typically two to three per year. Automated external defibrillators have helped increase the survival rate.
What is a heart attack?

Unlike cardiac arrest, a heart attack is a circulation problem. When circulation is blocked or cut off in some way and blood is no longer supplied to the heart muscle, this can damage that muscle – it's commonly described as a heart attack; doctors may refer to it as "myocardial infarction."
Sleep duration was added to the American Heart Association's health questionnaire.
Syda Productions/Adobe Stock
Sleep duration matters for heart health, according to new recommendations
Blockages causing heart attacks are mostly caused by a buildup of plaque in the arteries. Plaque forms when cholesterol combines with fat, calcium and other substances in the blood.
Combined, these elements harden into plaque, which can then rupture, causing a blood clot to form. Large clots can completely block the flow of blood through an artery.
"People who are at risk for heart attacks are people who have a family history of heart attack, having high cholesterol, high blood pressure, diabetes, lack of exercise, cigarette smoking – the major risk factors we always discuss," Dr. Nieca Goldberg, medical director of Atria New York City and clinical associate professor of medicine at NYU Grossman School of Medicine, previously told CNN.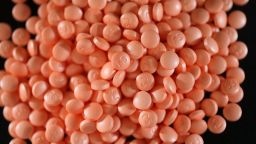 MIAMI, FLORIDA – APRIL 12: In this photo illustration, St. Joseph 81 mg asprin tablets are seen on April 12, 2016 in Miami, Florida. The U.S. Preventive Services Task Force has recommended that taking a low-dose asprin daily can help prevent both heart disease and colorectal cancer in adults ages 50 to 69. (Photo Illustration by Joe Raedle/Getty Images)
Joe Raedle/Getty Images
Task force's updated guidelines do not recommend daily aspirin for heart health for most adults
Another less frequent cause of a heart attack is a spasm caused by tobacco or possibly illicit drugs, such as cocaine, which disables the heart muscle, according to the American Heart Association. A tear in the artery, though rare, can also result in a heart attack.
Heart attacks can be fatal, but they do not automatically lead to death. Immediate emergency medical help can often prevent a serious outcome.
"If you think someone is having an heart attack, call 911. Don't wait," Goldberg said, explaining that the reason it's important to take an ambulance to the hospital instead of catching a ride with a family member or friend. An ambulance is equipped to offer treatment on the way to the hospital.
Common warning signs of a heart attack are discomfort or pain in the chest; discomfort in other areas of the upper body, including pain in in one or both arms, the back, neck, jaw or stomach; and shortness of breath. Other possible signs include cold sweat, nausea or lightheadedness.
Overall, heart attacks are more common than cardiac arrest in the United States.
What is heart failure?

Heart failure is condition that occurs when the heart, essentially a pump, cannot effectively push blood out through the arteries and circulatory system to the body's other organs and tissues.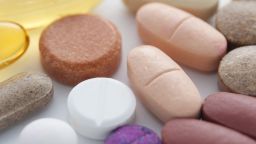 medical concepts, an assortment of pills
san isra/500px/Getty Images
Don't bother with dietary supplements for heart health, study says
Congestive heart failure, a worsening of this general condition, means blood flow from the heart through the arteries has slowed while blood returning to the heart through the veins has begun to back up and combined they cause congestion – a blood traffic jam – in the body's tissues.
The result is edema, or swelling, usually in the legs and ankles, though edema can happen anywhere in the body. Heart failure also impairs the kidneys' ability to dispose of water and sodium, causing even more swelling. When pulmonary edema happens, fluid collects in the lungs and interferes with breathing.
Get CNN Health's weekly newsletter

Sign up here to get The Results Are In with Dr. Sanjay Gupta every Tuesday from the CNN Health team.
Conditions that can lead to heart failure include high blood pressure, diabetes, obesity and coronary artery disease: when plaque builds up in the walls of arteries causing them to narrow and increasing the difficulty of pumping blood.
Heart failure is a medical condition that needs to be treated to prevent a life-threatening heart attack, but is not as immediately life threatening as heart attack or cardiac arrest.