Bruce Willis' wife is getting real about the consequences of caring for a loved one with a disease six months after the action star's family publicly announced his aphasia diagnosis had developed into frontotemporal dementia.
Emma Heming Willis has assumed the role of caretaker for Bruce, 68, and asked her fellow community of caretakers to send pictures of themselves among beautiful things in the world.
"I'm asking care partners to send photos because I just think it's so important for us to sort of break up our thinking. Which can feel, for me, very much like doom and gloom. So I know it looks like I'm out living my best life. I have to make a conscious effort, every single day, to live the best life that I can," she told the camera in a video shared to Instagram.
BRUCE WILLIS' WIFE EMMA HEMING SHARES FOOTAGE OF THEIR VOW RENEWAL: 'KEEP THOSE MEMORIES SAFE AND ALIVE'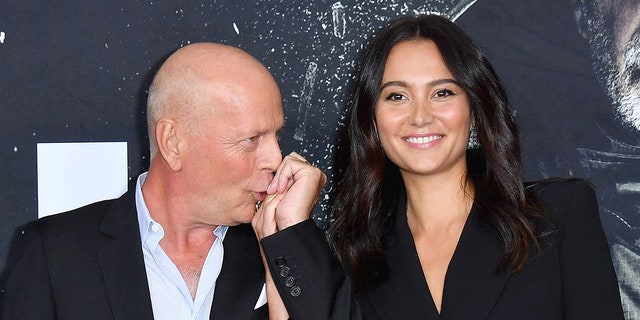 Emma Heming Willis said she is inspired to live the best life she can for herself, her daughters and husband Bruce, who would not want his dementia diagnosis to alter anything. (ANGELA WEISS/AFP via Getty Images)
"I do that for myself, I do that for our two children and Bruce, who would not want me to live any other way," Heming Willis added. Married in 2009, Emma and Bruce share two daughters: Mabel, 11 and Evelyn, 8.
Willis also has three daughters from his previous marriage to Demi Moore: Rumer, 34, Scout, 32 and Tallulah, 29.
          View this post on Instagram                      
APP USERS CLICK HERE TO VIEW INSTAGRAM
"I don't want it to be misconstrued that like, 'I'm good.' Cause I'm not. I'm not good," Heming Willis clarified. "But I have to put my best foot forward for the sake of myself and my family because again, when we are not looking after ourselves, we cannot look after anyone that we love."
"This is a conscious effort," she reiterated. "It does not come to me easily, but I am just doing the best that I can, always."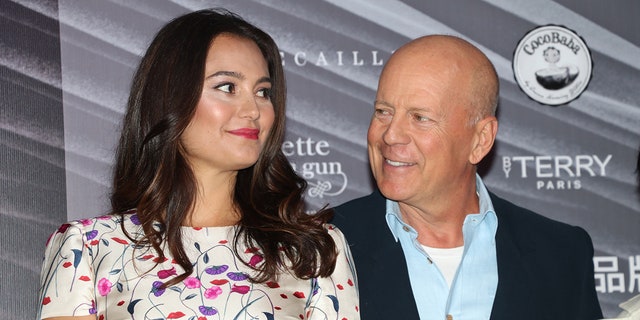 Emma Heming Willis said she makes a "conscious effort" to live her best life. (VCG via Getty Images)
CLICK HERE TO SIGN UP FOR THE ENTERTAINMENT NEWSLETTER
Heming Willis was flooded with support in her comments section after sharing the heartfelt message.
"The fact that you feel as though you have to defend yourself for having 'you' time every now and then is sad," one person commented. "You have one of the toughest jobs on this planet. Take the time to enjoy alone time, mommy time, and whatever time keeps you grounded and stable," they wrote in part.
"When the airline oxygen masks fall, you're told to put your mask on first. You can't help others if you don't care for yourself first. It's the same when you're caring for a loved one," another person shared.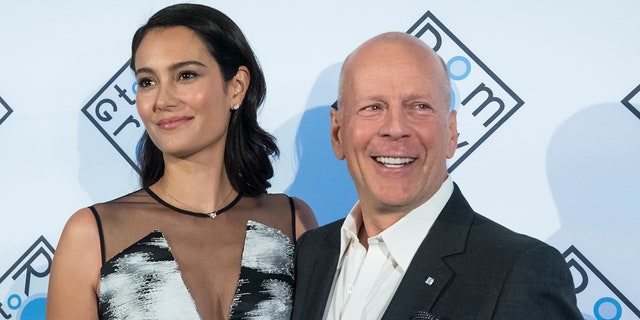 Emma Heming Willis has taken on the role of her husband's caretaker. (Kris Connor/FilmMagic/Getty Images)
Heming Willis has been transparent about the hardships of Willis' diagnosis, previously sharing on the former actor's 68th birthday in March.
"Sometimes in our lives we have to put our big girl panties on and get to it, and that's what im doing," she said. "But I do have times of sadness every day, grief every day… and I'm really feeling it today on his birthday."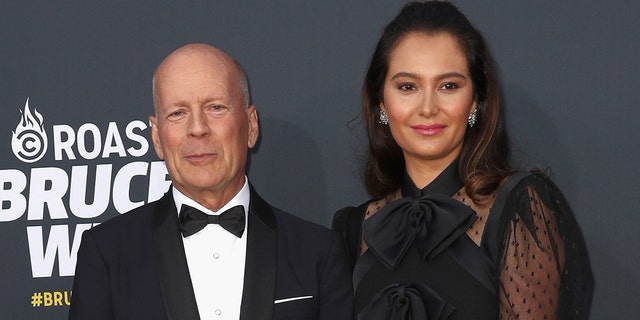 Emma Heming Willis has been extremely open about how she has been handling life after Bruce Willis' diagnosis. (Photo by Frederick M. Brown/Getty Images)
In March 2022, it was announced that Willis would be "stepping away" from his acting career due to an aphasia diagnosis.
CLICK HERE TO GET THE FOX NEWS APP
"Bruce's amazing supporters, as a family we wanted to share that our beloved Bruce has been experiencing some health issues and has recently been diagnosed with aphasia, which is impacting his cognitive abilities. As a result of this and with much consideration Bruce is stepping away from the career that has meant so much to him," a statement from the Willis family read at the time.