Brooklyn District Attorney Eric Gonzalez's office is looking into a number of allegations including forged election-related documents tied to the local Democratic Party, according to a new report.
Local outlet The City reported Monday that the DA's office was investigating claims from five people who said their names were included on petitions to remove candidates for Brooklyn Democratic Party positions off of last June's primary ballot. Additionally, they are looking into a claim from a Brooklyn woman who says she attempted to get a job as a poll worker but was told she had to help gather signatures for petitions supporting party executives.
The DA's office confirmed the probes to The City but did not give any details.
"All of these matters are under an ongoing investigation," a spokesperson said.
THE NYPD IS REPAINTING ITS COP CARS AND ADDING 360 DEGREE CAMERA TECH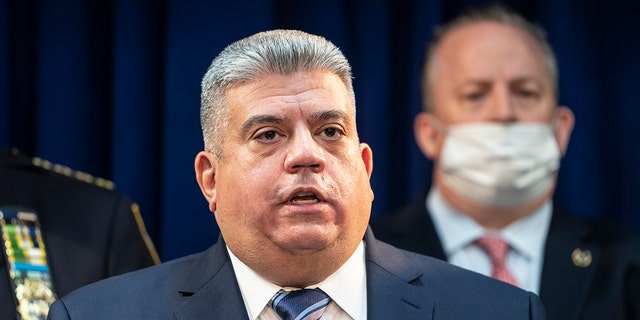 NEW YORK, UNITED STATES – 2022/01/04: Brooklyn District Attorney Eric Gonzalez speaks during press conference in District Attorney office. (Lev Radin/Pacific Press/LightRocket via Getty Images)
(Lev Radin/Pacific Press/LightRocket via Getty Images)
Fox News Digital reached out to DA Gonzalez's office for additional information, but they did not immediately respond.
The forgery allegations include one from borough resident Edward Alston McDuffie, who lives in the Brownsville neighborhood of Brooklyn. He told The City that his name was put on petitions to remove one candidate from a ballot and add someone else. He said he met with investigators this month.
"They asked me, 'Have I ever given anyone rights to use my signature?'" McDuffie said. "I said, 'Why would I do that?'"
NYC MAYOR ERIC ADAMS STILL BURDENED BY CRIME ON YEAR IN OFFICE, DESPITE DROP IN MURDERS AND SHOOTINGS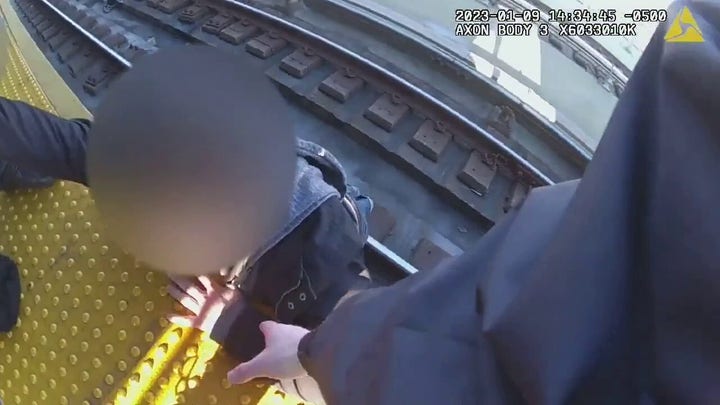 Video
Anthony Jones, leader of Brownsville's Community 1st Democratic Club, told The City last April that forged signatures were coming from his club, but he did not know who was responsible and was unaware of it at the time it happened.
"What we do know is that we feel like we were set up," Jones said in April.
The other allegation prosecutors are reportedly investigating involves a claim from Coney Island's Charlene Davis, who said she was told she had to gather signatures for petitions in order to get a poll worker job. She refused to do it.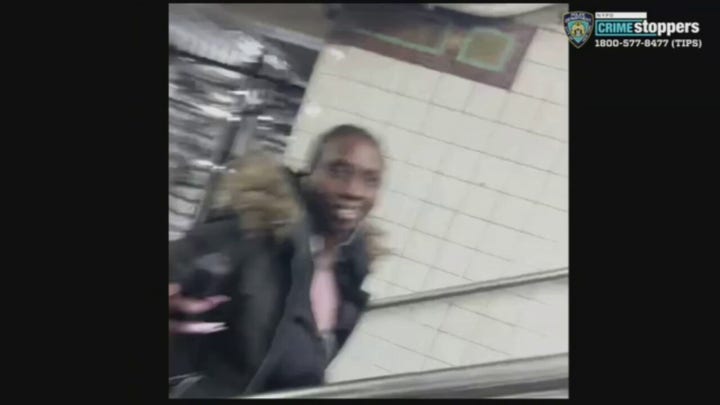 Video
CLICK HERE TO GET THE FOX NEWS APP
Davis told The City that the DA's office asked if the petitions were for party executives Dionne Brown-Jordan and Michael Silverman. In August, she told the outlet that it was Brown-Jordan who kept her from getting poll work after she had previously spoken out.
Brown-Jordan has not been accused of any crimes and has denied the allegations, although the Board of Elections reportedly confirmed she had asked for Davis to be listed Yoon the poll workers roster as "temporarily inactive."