President Biden's pick for an open seat on the Federal Communications Commission (FCC) once shared a tweet labeling former President Donald Trump a "raggedy white supremacist president."
In June 2020, Gigi Sohn retweeted a post from actress Issa Rae characterizing the former president as a white supremacist amid the unrest caused by the death of George Floyd in Minneapolis. Rae's tweet added that Trump would prefer to "kill everybody" than to make progress on racial justice issues.
"Your raggedy white supremacist president and his cowardly enablers would rather kill everybody than stop killing black people," Rae said in the post later shared by Sohn.
Earlier this week, the White House announced that Biden had nominated Sohn to fill the vacant seat previously held by FCC Chairman Ajit Pai. If the Senate were to confirm Sohn for the position, the FCC — a powerful independent agency with far-reaching regulatory powers over the tech and communications industries — would have a 3-2 Democratic majority.
WHITE HOUSE PRESS SECRETARY GRILLED ON TWEET CALLING 2016 ELECTION 'STOLEN'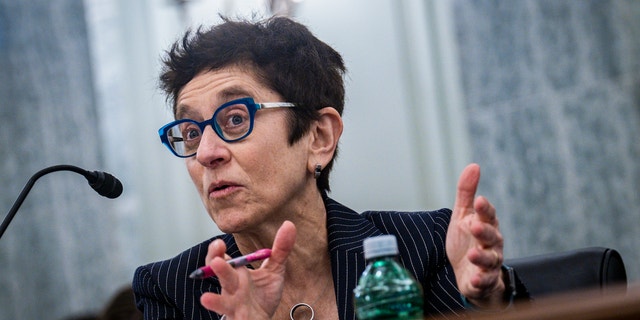 Gigi Sohn testifies during a Senate confirmation hearing examining her nomination to serve on the Federal Communications Commission on Feb. 9, 2022.
(Pete Marovich/Pool/Getty Images)
However, her nomination this week marked the second time Biden has nominated Sohn for the position. The president first picked her to replace Pai in October 2021, but various concerns surrounding her past social media posts and views on certain key issues prevented the Senate from ever holding a floor vote on her confirmation.
WHITE HOUSE, TWITTER SILENT ON WHY TWEET WITH VACCINE MISINFORMATION HASN'T BEEN TAKEN DOWN
"I think the average American, whether you're Republican or Democrat is tired of this," Sen. Dan Sullivan, R-Alaska, told Sohn during a Feb. 9 confirmation hearing hosted by the Senate Committee on Commerce, Science and Transportation.
"The number of Biden nominees who come out here and have tweeted about Republicans being white supremacists and racists, it seems like that's how you get nominated in this administration," he continued. "People are just tired of it."
Sullivan asked Sohn whether she believed most Republicans were white supremacists. The FCC nominee answered that she "absolutely" did not believe most Republicans were racist, adding that she was not familiar with the tweet characterizing Trump as a "raggedy white supremacist president."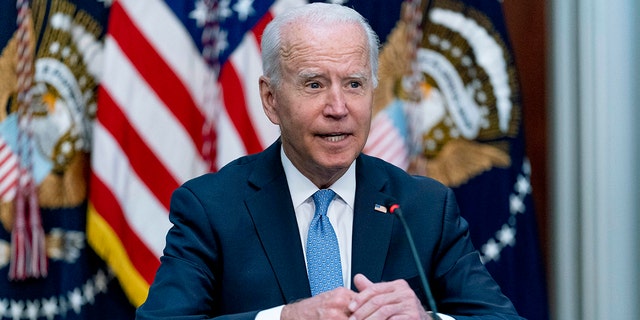 President Biden nominated Sohn this week for the second time since October 2021.
(AP Photo/Andrew Harnik)
In addition, FOX Business previously reported that moderate Democrats had concerns about Sohn and that the White House, at one point, considered withdrawing her nomination.
Sohn has been a vocal proponent of net neutrality, has attacked Fox News as a threat to democracy and floated potentially stripping right-leaning broadcaster Sinclair of its FCC license. administrative law as a primarily impartial FCC commission. The Chamber of Commerce, the nation's largest business industry group, has warned of Sohn's "extreme views" and reiterated its call for the Senate to reject her nomination this week.
CLICK TO GET THE FOX NEWS APP
"Last Congress, members of the Senate did not move forward with Gigi Sohn's nomination to serve as FCC Commissioner due to concerns about her longstanding advocacy of policies harmful to consumers and America's thriving communications sector," Jordan Crenshaw, the vice President of policy for the U.S. Chamber's Technology Engagement Center, said in a statement on Jan. 4.
"Her extreme views, such as regulating broadband like a public utility, establishing government-owned networks, and undermining intellectual property protections, have not changed and therefore the Senate should again reject her nomination," Crenshaw continued. "Americans deserve an FCC that will ensure that consumers and the economy benefit from cutting-edge communication tools necessary for their success. The Chamber believes that the FCC and the public interest would be better served by a different nominee."
FOX Business reporters Eleanor Terrett and Charlie Gasparino contributed to this report.