close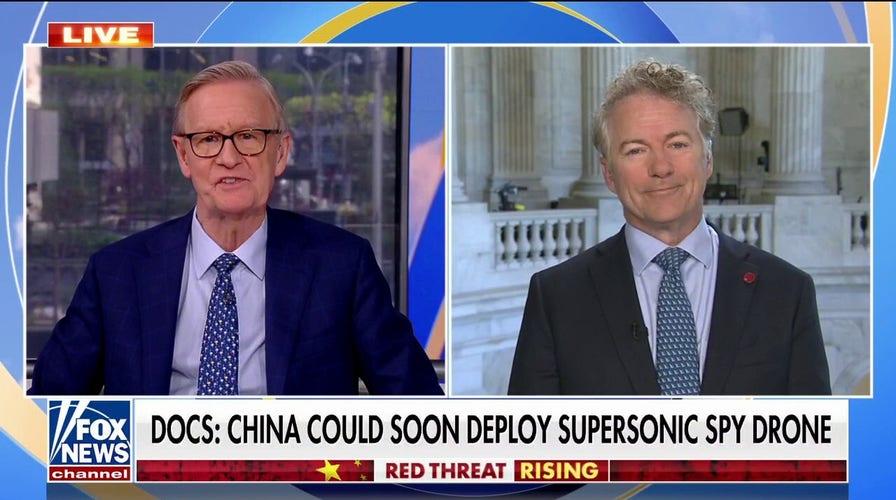 Video
Documents reveal China could soon deploy supersonic spy drone
Sen. Rand Paul, R-Ky., joined 'Fox & Friends' to discuss the discovery of Chinese 'spy' police stations in the U.S. and the broader concern surrounding Beijing's espionage efforts. 
An Australian businessman faces charges of accepting cash from suspected Chinese intelligence agents in exchange for defense and security secrets.
Alexander Csergo, 55, was arrested on Friday while at the beachside town of Bondi. He stands accused of accepting cash for writing reports, which Australian federal police say contained information about Australian defense, economic and national security arrangements.
If found guilty, he faces up to 15 years in prison, the South China Morning Post reported. Csergo appeared in court via video link from the high-security prison where he remains in custody.
Defense barrister Bernard Collaery told the court that his client only carried "largely" open-source documents, with authorities from the Australian Federal Police (AFP) and the Australian Security Intelligence Organization (ASIO) confirming that all work on his laptop and WeChat messages were publicly available, the Australian Broadcasting Corporation (ABC) reported.
WHITE HOUSE DODGES ON WHEN BIDEN WILL CONFRONT XI JINPING OVER ALLEGED SECRET POLICE STATIONS, SPY BALLOONS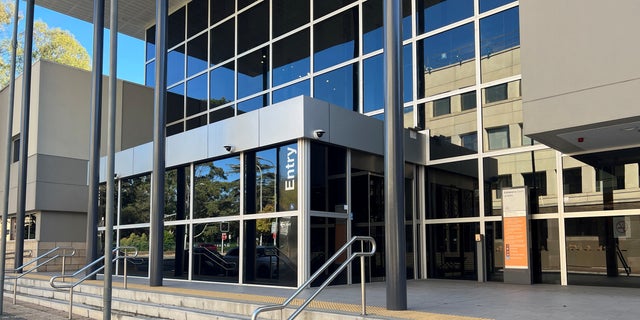 Parramatta Children's Court, where Alexander Csergo appeared by video link after being charged with foreign interference, in Parramatta, Australia, April 15, 2023. (Reuters/Kirsty Needham)
"The fact is, as Australian businesspersons know, it's an authoritarian state," Collaery said during the bail application. "All roads lead to the state. If someone walks up to you in a bar, you're wary. Businessmen are."
Magistrate Michael Barko, who rejected Csergo's bail application, argued that if he described the facts of the case to "any lay person," they would "be highly suspicious about the conduct of the defendant, at the very least." He defended Csergo's right to try and make a "quick buck" and might have given him more benefit of the doubt if the man was an "ignorant traveler," but the businessman had lived in China since 2002.
UFO SENATE HEARING: PENTAGON OFFICIAL 'CONCERNED' ABOUT CHINA AND RUSSIA'S 'ADVANCED TECH'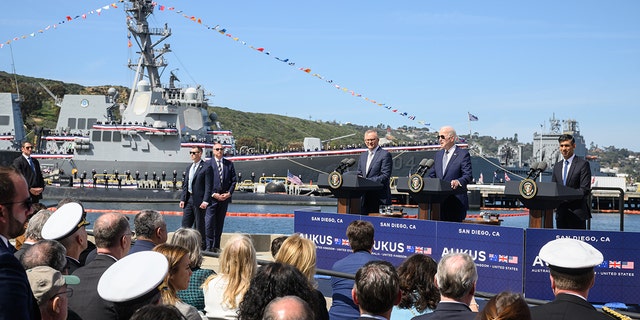 Australian Prime Minister Anthony Albanese, left, President Biden and British Prime Minister Rishi Sunak hold a press conference after their meeting on the Australia-United Kingdom-U.S. (AUKUS) partnership, March 13, 2023, in San Diego, California. (Leon Neal/Getty Images)
Csergo, who worked in data marketing, testified that he met with two people, identified as "Ken" and "Evelyn," who reached out to him via LinkedIn. He would meet them in Shanghai cafes and restaurants that were largely empty, and he suspected that the pair had the locations "cleared out" ahead of their rendezvous.
He suspected that they were agents of China's Ministry of State Security. The pair allegedly asked him to write reports about Australia's defense technology partnership with the U.S. and Britain known as AUKUS, its diplomatic partnership known as the Quad, and mining operations.
CHINA PREPARING SUPERSONIC SPY DRONE UNIT, LEAKED US MILITARY ASSESSMENT REPORTEDLY SAYS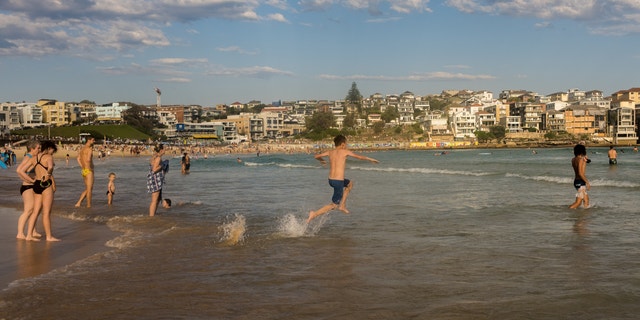 A person runs into the water at Bondi Beach on Feb. 11, 2023, in Sydney, Australia. (Alexi Rosenfeld/Getty Images)
Collaery argued that some of the practices the court claimed as part of its strong evidence had simple explanations: Cash payments, for instance, were common in China.
CLICK HERE TO GET THE FOX NEWS APP
But the prosecution argued that Csergo acted in ways that had little clear explanation if he was indeed innocent, such as inviting "Ken" to visit Australia and not notifying Australian authorities of their activities.
Collaery said Csergo now had no intention of returning to China and instead planned to go after the Australian government for damages to his career.
Reuters contributed to this report.
Peter Aitken is a Fox News Digital reporter with a focus on national and global news.