Motown singer Barrett Strong has died at the age of 81.
His death was confirmed to Fox News Digital by Motown founder Berry Gordy.
"I am saddened to hear of the passing of Barrett Strong, one of my earliest artists, and the man who sang my first big hit 'Money (That's What I Want)' in 1959," Gordy said in a statement.
The statement continued, "Barrett was not only a great singer and piano player, but he, along with his writing partner Norman Whitfield, created an incredible body of work, primarily with the Temptations. Their hit songs were revolutionary in sound and captured the spirit of the times like 'Cloud Nine' and the still relevant, 'Ball of Confusion (That's What the World is Today).'"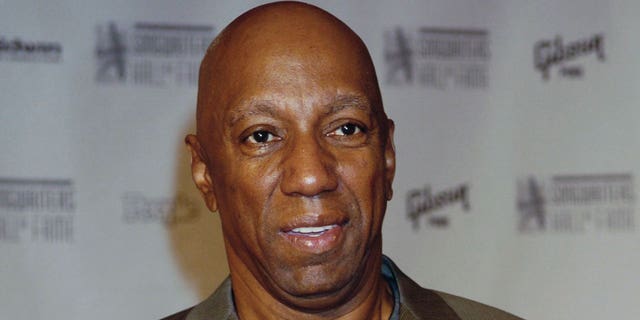 Motown singer Barrett Strong has died at 81 years old.
(AP)
TOM VERLAINE, GUITARIST AND CO-FOUNDER OF BAND TELEVISION, DEAD AT 73
"My heartfelt condolences go out to his family and friends. Barrett is an original member of the Motown Family and will be missed by all of us."
Strong had yet to turn 20 when he agreed to let his friend Gordy, in the early days of building a recording empire in Detroit, manage him and release his music. Within a year, he was a part of history as the piano player and vocalist for "Money," a million-seller released early in 1960 and Motown's first major hit.
Strong never again approached the success of "Money" on his own, and decades later fought for acknowledgment that he helped write it. However, with Whitfield, he formed a productive and eclectic songwriting team.
Whitfield-Strong's other hits, mostly for the Temptations, included "I Can't Get Next to You," "That's the Way Love Is" and the Grammy-winning chart-topper "Papa Was a Rollin' Stone," sometimes spelled "Papa Was a Rolling Stone."
Barrett Strong at the Songwriters Hall of Fame in 2004.
(Getty Images)
CLICK HERE TO SIGN UP FOR THE ENTERTAINMENT NEWSLETTER
Artists covering their songs ranged from the Rolling Stones ("Just My Imagination") and Aretha Franklin ("I Wish It Would Rain") to Bruce Springsteen ("War") and Al Green ("I Can't Get Next to You").
With "I Heard it Through the Grapevine," the songwriters provided an up-tempo, call-and-response hit for Gladys Knight and the Pips and a dark, hypnotic ballad for Marvin Gaye, his 1968 version one of Motown's all-time sellers.
Strong was not always a part of Motown. In the 1960s he recorded with other labels and again departed the group in the 1970s to release his own albums – "Stronghold" and "Love is You."
The musician was also voted into the Songwriters Hall of Fame in 2004.
"Songs outlive people," Strong told The New York Times in 2013. "The real reason Motown worked was the publishing. The records were just a vehicle to get the songs out there to the public. The real money is in the publishing, and if you have publishing, then hang on to it. That's what it's all about. If you give it away, you're giving away your life, your legacy. Once you're gone, those songs will still be playing."
Strong was born in West Point, Mississippi and moved to Detroit a few years later. He was a self-taught musician who learned piano without needing lessons and, with his sisters, formed a local gospel group, the Strong Singers.
He would go on to work with artists such as Franklin, Smokey Robinson and more.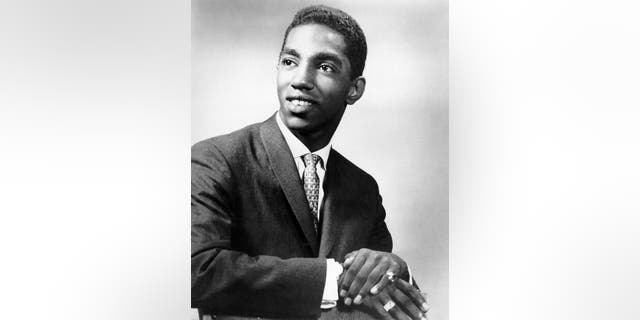 Barrett Strong was a self-taught musician. 
(Getty Images)
CLICK HERE TO GET THE FOX NEWS APP
The Associated Press contributed to this report.