close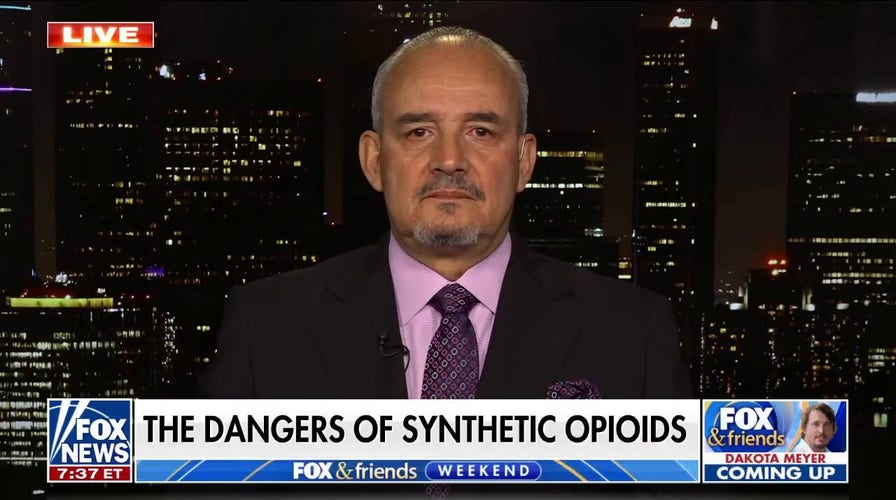 Video
West Point cadets overdose after use of laced cocaine
Victims of Illicit Drugs President and father who lost his son to fentanyl poisoning Jaime Puerta reacts to West Point cadets overdosing after being exposed to cocaine laced with fentanyl.
Police in Western Australia are searching for three men they say are linked to a capsized boat and roughly $165 million dollars of cocaine from that boat that washed up on a beach.
In a press release, Australian Federal Police say they were alerted by the Western Australia Police Force on February 1 that three men were rescued from the ocean off the coast of the city of Albany, but their story that their fishing vessel had capsized seemed inconsistent to authorities.
A little less than a week later, police say a plastic-wrapped package with packets of cocaine inside washed up on the beach near the town of Denmark on the western coast. Shortly after, an overturned boat was discovered off the coast of Peaceful Bay about 25 miles west of the town of Denmark.
Police say they found eight plastic-wrapped packages of cocaine, weighing 88 pounds, in the boat.
POLICE BUST METH-PEDDLING PASTOR WHO 'BRAGGED' ABOUT HIS DRUG DEALING PROWESS: 'DOUBLE LIFE'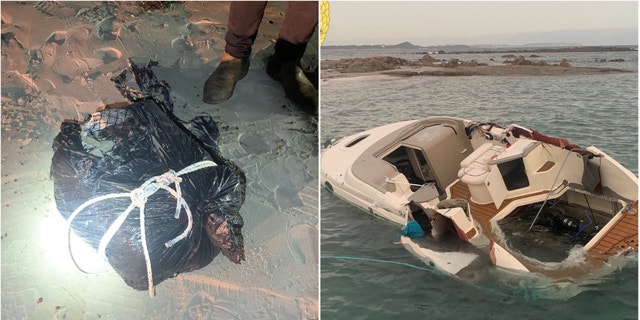 Australian police say they recovered over $150 million worth of cocaine (Australian Federal Police)
In total, police recovered 805 pounds of cocaine they say has a street value of $165 million and say the bust "has saved the community more than $235 million in drug-related harm, including associated crime, healthcare and loss of productivity."
Police believe the packages were dropped in the ocean before being collected by the boat, and they are actively investigating while also asking for the public's help locating the three men.
MORE THAN $300M WORTH OF COCAINE FOUND FLOATING IN PACIFIC OCEAN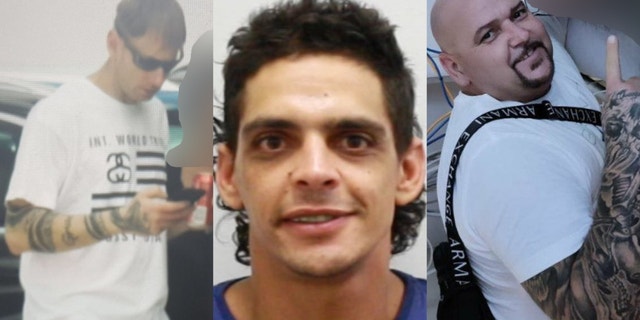 Left to right: Karl Whitburn, 45, Aristides Avlontis, 36, Mate Stipinovich, 49. (Australian Federal Police)
The persons of interest have been identified as Mate Stipinovich, 49, Karl Whitburn, 45, and Aristides Avlontis, 36.
"There is a perception by some in the community that cocaine is a safe drug.," AFP acting Commander Graeme Marshall said. Let me be clear – it is not."
CLICK HERE TO GET THE FOX NEWS APP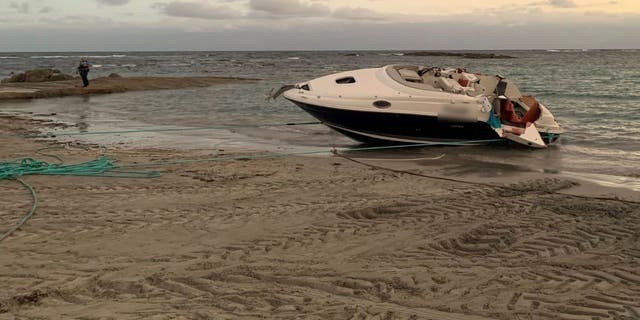 Australian police say they recovered over $150 million worth of cocaine (Australian Federal Police)
"Just as importantly, the transnational serious organized criminals who prey on Australia are undermining our national security, economy and social security system."
Andrew Mark Miller is a writer at Fox News. Find him on Twitter @andymarkmiller and email tips to [email protected].