close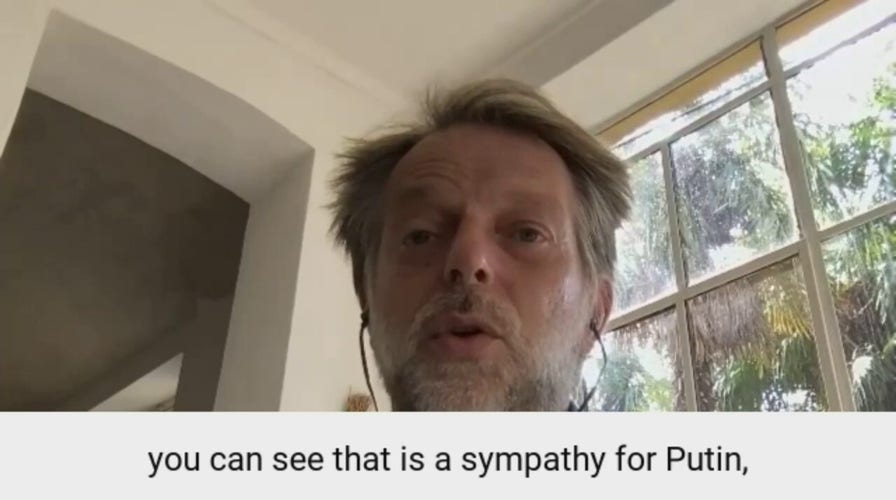 Video
Gianluca Paolucci co-wrote a book on Russian Oligarchs in Italy
Paolucci co-authored "Oligarchi" or "Oligarchs" in English and "How Putin's Friends are Buying Italy."
You will meet people in Italy who are actually pro-Russia. Or at least ready to lay some blame on the United States and/or NATO for provoking Vladimir Putin to attack Ukraine, as if somehow absolving the Russian president.
Largely, however, such positions are expressed privately. So when former four-time Prime Minister Silvio Berlusconi, with cameras rolling before him, described his "very, very, very negative view" of Ukrainian President Volodymyr Zelenskyy over the weekend, he set off a firestorm on this side of the Atlantic. Berlusconi's comments were incendiary, given NATO's full-throated support of Ukraine.
"If I were prime minister, I would never go talk to Zelenskyy," Berlusconi said, adding, "We are assisting in the destruction of his country, the killing of his soldiers and civilians. All that was needed was for him to stop attacking the two autonomous republics in the Donbas, and this would never have happened." Nevermind that in the minds of many, Putin provoked the initial hostilities in the Donbas back in 2014 and stirred it up with his agents before turning around and saying that Russian speakers were under attack.
'RED ALARM' RAISED IN ITALY WHILE THREAT OF PUTIN'S INTERFERENCE HOVERS OVER UPCOMING ELECTION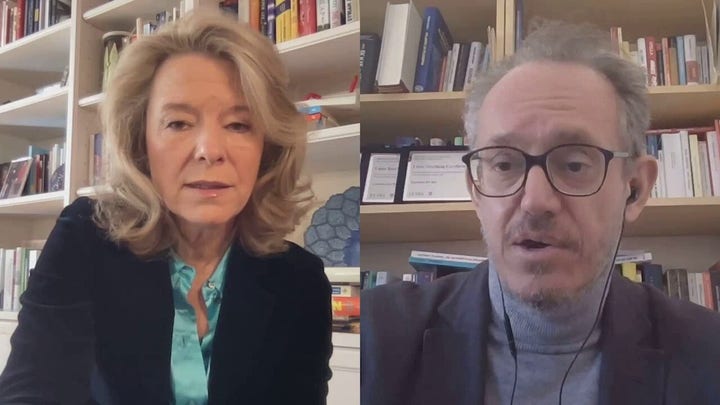 Video
The current Prime Minister, Giorgia Meloni, who met with Zelenskyy last week in Brussels and is planning to visit Kyiv, was quick to enact damage control. Berlusconi is the leader of one of the parties in her coalition government, and during the election campaign she had to constantly push back against suggestions that a right-wing government would be soft on Russia. This, in part because of Berlusconi's longstanding friendship with Putin. Her office issued a statement immediately after Berlusconi's rant, saying that Italy's support of Ukraine is "solid and unwavering." And in that, Italy is officially in lockstep with its European partners.
Still, the fact that Berlusconi made those comments as local elections were taking place in some regions does suggest that the wily 86-year-old politician believes there is a significant part of the population who thinks just like he does.
According to Professor Lorenzo De Sio at Rome's Luiss University, old pro-Russian sentiment dies hard around here. "Italy is at the crossroads between the European world and the Mediterranean world. It was at the crossroads between East and West during the times of the Iron Curtain. It's important to remember that Italy used to have the strongest Communist Party in Western Europe." With that, De Sio, says, comes a lingering critical attitude toward the United States in some corners, and positive attitudes toward Russia, which, by the way, has been a very strong trading partner for Italy. Italy had always worked hard at holding neutral ground when it came to Moscow versus the West.
ITALY'S BERLUSCONI SAYS RUSSIA'S PUTIN GAVE HIM VODKA, 'SWEET' NOTE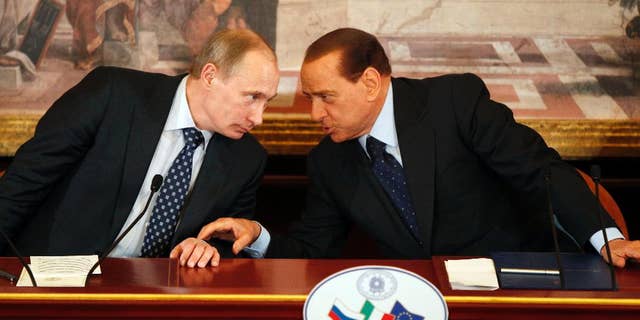 In this April 26, 2010, file photo, then Italian Premier Silvio Berlusconi, right, and Russian President Vladimir Putin talk during a press conference at Villa Gernetto, in Gerno, near Milan, Italy. The Kremlin is denying that President Vladimir Putin offered to make Silvio Berlusconi his economy minister, though he did extend "metaphorical support" to Italy's embattled ex-premier. (AP Photo/Luca Bruno, File) (The Associated Press)
De Sio does believe that most Italians support President Zelenskyy and Ukraine and are horrified by the scale of death and destruction being visited on the country, but the numbers do not unequivocally back that up. A poll right after the war broke out found "57% of the population took the side of Ukraine, 38% took no side and just five percent sided with Russia," De Sio explains, adding that a recent Ipsos poll found that things had changed significantly. "Support for Ukraine has dropped from 57% to 45% percent," and the group that supports neither side has gone from 38% to 47%. De Sio says data shows just 41% of Italians support sending weapons to Ukraine, and 52% oppose it.
So, are there are a lot of closet Putin supporters among those who publicly don't take sides in this war? It is not clear, but De Sio believes that many in that segment opposed to arming Ukraine are mostly disillusioned that diplomacy has not found a way and are frightened of further escalation.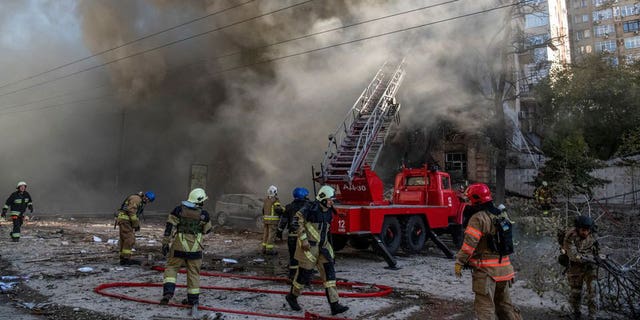 Firefighters help a local woman evacuate from a residential building destroyed by a Russian drone strike, which local authorities consider to be Iranian-made unmanned aerial vehicles (UAVs) Shahed-136, amid Russia's attack on Ukraine, in Kyiv, Ukraine October 17, 2022.  (REUTERS/Vladyslav Musiienko)
Meanwhile, Berlusconi did hint that he wanted to be that missing peace bridge. He claimed to have re-established relations with Putin last fall after the Russian leader sent him twenty bottles of vodka for his birthday and a "very sweet note." Berlusconi said he sent back an abundance of Lambrusco.
CLICK HERE TO GET THE FOX NEWS APP
Meanwhile, Kyiv, slower than Rome to respond to Berlusconi's tirade, perhaps because it has more than enough on its plate as it is, finally reacted, with Foreign Ministry Spokesman Oleg Nikolenko accusing Berlusconi of "defending Russian propaganda and encouraging Moscow to continue with its crimes and for that bears moral and political responsibility." Nikolenko called Berlusconi's comments "an attempt to kiss Putin's hands, which are up to the elbows in blood."
Amy Kellogg currently serves as a correspondent based in Milan. She joined FOX News Channel (FNC) in 1999 as a Moscow-based correspondent. Follow her on Twitter: @amykelloggfox