close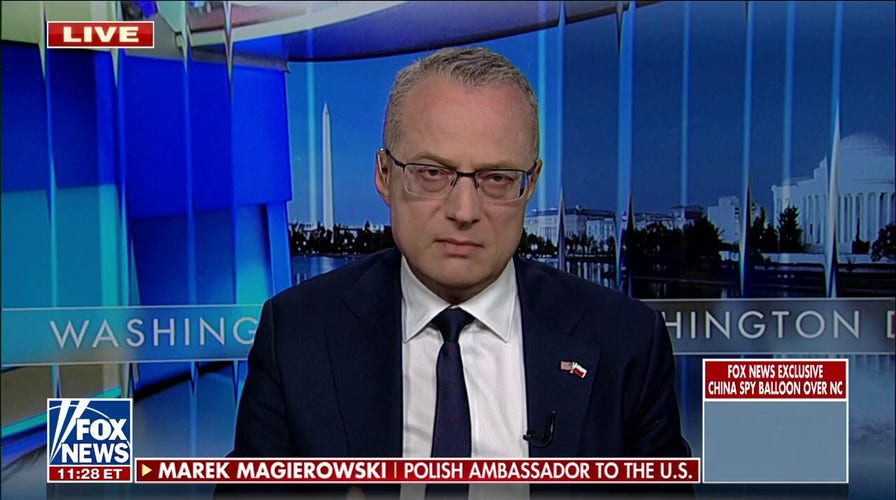 Video
Polish ambassador Marek Magierowski 'not terribly optimistic' about duration of Russia-Ukraine war
Marek Magierowski, Poland's ambassador to the U.S., joined 'Cavuto Live' to discuss the latest news emerging from Russia-Ukraine war, detailing the military aid that the nation is providing. 
A pair of Dutch F-35 fighter jets have intercepted a formation of Russian military planes that were flying near Polish airspace, defense officials have revealed.
The incident happened Monday as "The then unknown aircraft approached the Polish NATO area of responsibility from Kaliningrad," a Russian enclave on the Baltic Sea, Reuters quoted the Netherlands defense ministry as saying.
"After identification, it turned out to be three aircraft: a Russian IL-20M Coot-A that was escorted by two Su-27 Flankers," Netherlands officials reportedly added. "The Dutch F-35s escorted the formation from a distance and handed over the escort to NATO partners."
AMERICANS TOLD TO LEAVE RUSSIA 'IMMEDIATELY' OR FACE FALSE ARRESTS, US WARNS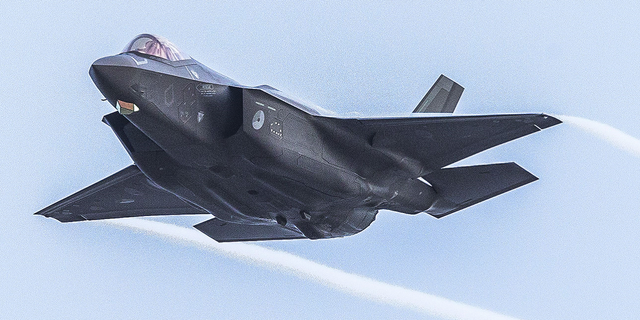 An F-35 military aircraft of the Royal Netherlands Air Force trains on targets at the NATO training location at the Vliehors Range on Vlieland. (Vincent Jannink/ANP/AFP via Getty Images)
The IL-20M Coot-A is NATO's name for the Russian Ilyushin Il-20M reconnaissance aircraft, while the Su-27 Flankers are Sukhoi Su-28 jets, according to Reuters.
US LEADS THE REST OF THE WORLD WITH $196 BILLION GIVEN TO UKRAINE AMID WAR WITH RUSSIA
The Polish defense ministry told Politico that the planes were traveling over international waters and "none of [its] airspace has been interrupted."
Aa Russian IL-20M (Ilyushin 20m) aircraft is seen landing at an unknown location. (Alexander Kopitar/AFP via Getty Images)
CLICK HERE TO GET THE FOX NEWS APP
"Dutch F-35 stationed at the 22nd Tactical Air Base in Malbork were scrambled on Monday in order to identify and intercept three Russian aircraft that were operating near Polish airspace," it added in a statement.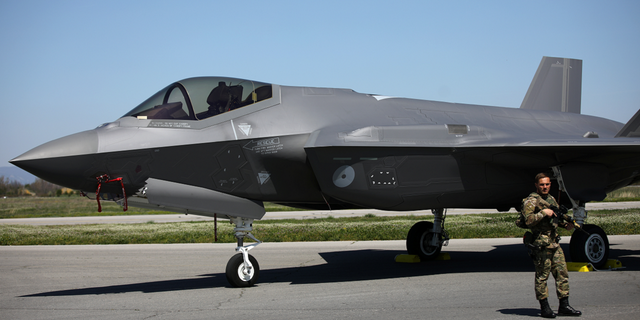 A Dutch soldier stands guard near a Royal Netherlands Air Force F-35 at Graf Ignatievo airbas in Bulgaria on April 14, 2022. (Reuters/Stoyan Nenov)
The incident comes as tensions remain high between NATO and Russia over Moscow's invasion of Ukraine.
Greg Norman is a reporter at Fox News Digital.