Grammy-winner Anita Pointer of The Pointer Sisters passed away from cancer on Saturday, her publicist confirmed. She was 74.
Anita's publicist Roger Neal said in a statement she was surrounded by family at the time of her passing.
"While we are deeply saddened by the loss of Anita, we are comforted in knowing she is now with her daughter Jada and her sisters June & Bonnie and at peace. She was the one that kept all of us close and together for so long," her sister Ruth, brothers Aaron and Fritz and granddaughter Roxie McKain Pointer said in the statement.
Anita was the second oldest of four sisters who initially started the group as a duo in 1969. The group eventually became a trio when Anita quit her job as a secretary to join in. The Pointer Sisters stood as a quartet for several years.
ANITA POINTER OF THE POINTER SISTERS RECALLS HER UNLIKELY DUET WITH COUNTRY STAR EARL THOMAS CONLEY
The Pointer Sisters' self-titled debut album was released in 1973 and included their hit break-out song, "Yes We Can Can." The song eventually reached No. 11 on the Billboard charts.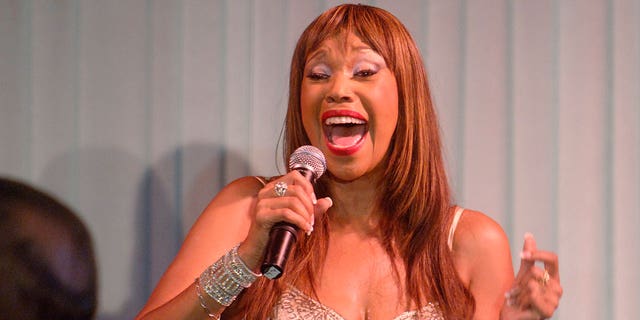 Anita Pointer of the Pointer Sisters performs at the 3rd annual Alfred Mann Foundation Innovation and Inspiration Gala on Sept. 9, 2006, in Beverly Hills, Calif. Anita Pointer died Saturday, Dec. 31, 2022, at the age of 74, her publicist announced.
(AP Photo/Phil McCarten, File)
The group went on to release other hit songs, including "I'm So Excited," "Slow Hand," and "Jump (For My Love)." The remixed version of "I'm So Excited" went to No. 3 on the pop charts in 1984 and 1985 with "Neutron Dance" also going to No. 3 on the pop charts.
BONNIE POINTER OF THE POINTER SISTERS DEAD AT 69
The group was awarded a star on the Hollywood Walk of Fame in 1994 while also winning three Grammy Awards.
The Pointer Sisters, from left, Ruth, Anita and June, at a New York rehearsal studio where they were preparing on Aug. 24, 1995, to go on the road with the Broadway show "Ain't Misbehavin'."
(AP Photo/Marty Reichenthal, File)
Anita's only daughter, Jada, passed away in 2003 while her sister and fellow group member, Bonnie, died in 2020 at the age of 69. Bonnie had been one of the founding members but left in the 1970s for a solo career. Their youngest sister, June, also passed away in 2006 from cancer.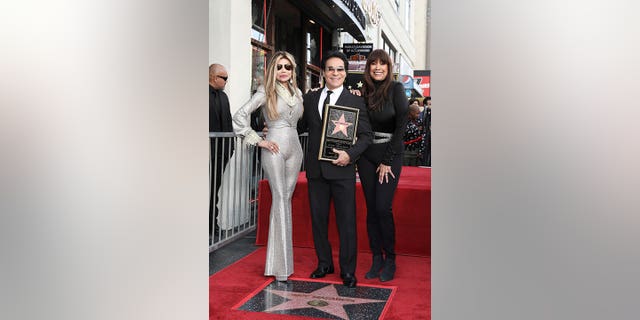 La Toya Jackson, Andy Madadian, and Anita Pointer celebrate Madadian's Hollywood Walk of Fame star on Jan. 17, 2020, in Los Angeles.
(Mark Von Holden/Invision/AP, File)
The Pointer Sisters have two surviving brothers, Fritz and Aaron.
CLICK HERE TO GET THE FOX NEWS APP
The Associated Press and Reuters contributed to this report.