Some of Hollywood's A-list stars have passed down some strong genes.
Violet Affleck is the spitting image of her mom, Jennifer Garner, as she grows into adulthood. Ava Phillippe has been deemed Reese Witherspoon's twin by fans online, thanks to Witherspoon's mother-daughter Instagram posts.
And Brooke Shields' two teenage daughters, Grier and Rowan Henchy, are beginning to make names for themselves as her oldest daughter thrives in college.
Here is a look at how some celebrity kids have grown up over the years.
REESE WITHERSPOON'S DAUGHTER PENS TOUCHING TRIBUTE TO MOM: 'SHE INSPIRES ME'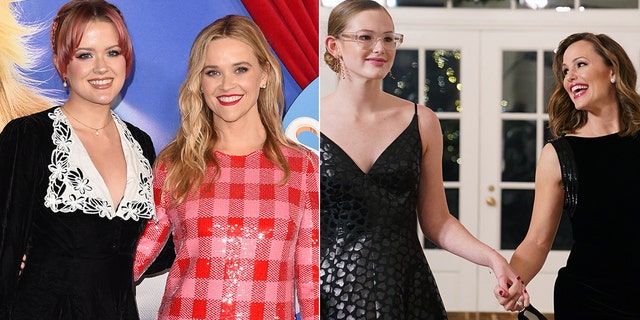 Reese Witherspoon and Jennifer Garner's daughters, Ava Phillippe and Violet Affleck, respectively, are spitting images of their mothers.
(Getty Images)
Violet Affleck, Jennifer Garner
Jennifer Garner and Ben Affleck's oldest child, Violet Affleck, 17, bears an uncanny resemblance to her famous mother.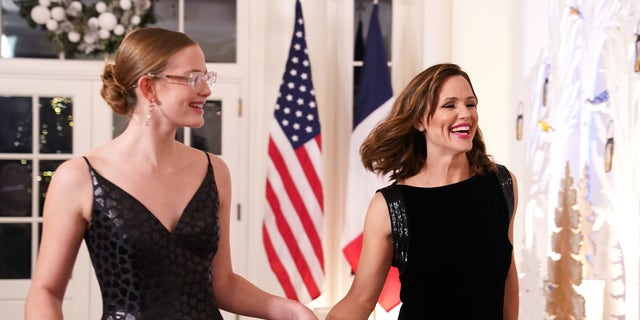 Jennifer Garner and her daughter Violet Affleck arrive for the White House state dinner in Washington, D.C., on Dec. 1, 2022.
(Nathan Howard)
The mother-daughter duo made a rare appearance at the White House state dinner on Dec. 1, which happened to be Violet's 17th birthday. Jennifer was seen in a black velvet dress as her daughter opted for a similar black dress, with her hair tied back and wearing glasses.
BEN AFFLECK'S COMMENTS ON DRINKING DURING JENNIFER GARNER MARRIAGE RECEIVE BACKLASH
This public appearance was the first time Violet and the "13 Going on 30" star were seen together since Jennifer's Hollywood Walk of Fame ceremony in 2018.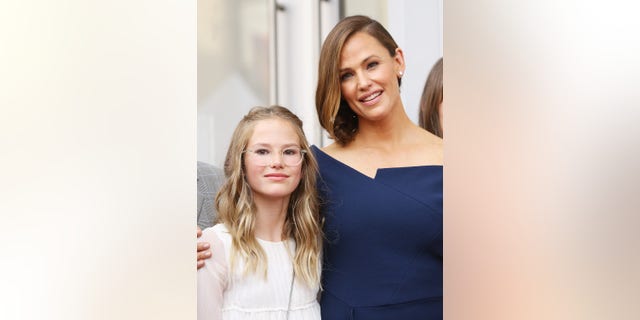 Jennifer Garner and her daughter Violet Affleck attended a ceremony honoring the actress with a star on the Hollywood Walk of Fame in 2018.
(Michael Tran)
Garner is also mother to another daughter, Seraphina, 13, and a son, Samuel, 10, whom she also shares with her ex-husband.
Ava Phillippe, Reese Witherspoon
Reese Witherspoon and her daughter, Ava Phillippe, look like twins.
The "Big Little Lies" actress often takes to Instagram to share pictures with her 23-year-old daughter. Witherspoon shouted out Ava on National Daughter's Day back in September.
 

 
 

 
 
View this post on Instagram
 

 
 
 

 
 

 
 
 

 
 
"Always feeling very lucky to have my wonderful, creative, talented daughter in my life!" she began. "What a gift to share this life journey with you…and the best makeup tips… it's really great to share beauty tips, dog memes and the same shoe size. Makes life so fun!"
Fans quickly flocked to the actress's comment section to point out their resemblance.
"And you're on the left of this pic? No…right? Left?…ri…left….no right," one user wrote, with another adding, "Copy and paste!!!"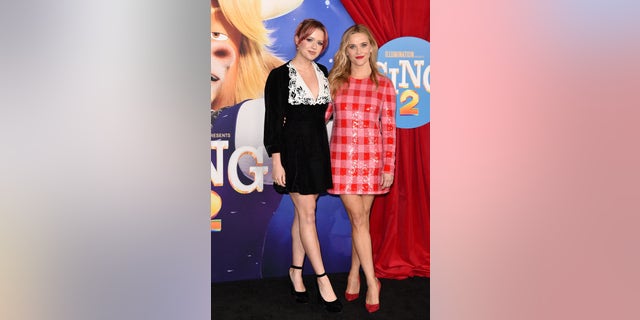 Reese Witherspoon and daughter Ava Phillippe have been deemed twins by fans online.
(Axelle/Bauer-Griffin/FilmMagic)
Witherspoon shares her daughter with her ex-husband, Ryan Phillippe. Ava often takes to her personal social media account to share snaps with her mother; her dog, Benji; and moments with her friends and family.
On her Instagram story, Ava revealed nearly a year ago that she was a student at the University of California, Berkeley "until recently."

next
Image 1 of 8

Lori Loughlin and daughter Olivia Jade in 2018. (Axelle/Bauer-Griffin/FilmMagic)


prev

next
Image 2 of 8

Tobey Maguire's daughter, Ruby Sweetheart Maguire, attended the "Babylon" premiere this month. (Axelle/Bauer-Griffin)


prev

next
Image 3 of 8

Leni and Heidi Klum attended Milan Fashion Week in September. (Franziska Krug)


prev

next
Image 4 of 8

Leslie Mann's daughters, Iris Apatow and Maude Apatow attend the Louis Vuitton 2023 Cruise Show in May. (Photo by Phillip Faraone)


prev

next
Image 5 of 8

Kobe and Vanessa Bryant's daughter, Natalia Bryant, attended the premiere of "Babylon" this month. (Photo by Frazer Harrison)


prev

next
Image 6 of 8

Uma Thurman and her daughter Maya Hawke in 2019. (Photo by Stephane Cardinale)


prev

next
Image 7 of 8

Willow Smith, Jaden Smith, Will Smith, and Jada Pinkett Smith in 2021. (Photo by Emma McIntyre)


prev
Image 8 of 8

Madonna and her daughter, Lourdes Leon, pictured at New York Fashion Week. (Photo by Dimitrios Kambouris)
Kaia Gerber, Cindy Crawford
Kaia Gerber is following in her mother Cindy Crawford's footsteps.
Gerber, 21, told Byrdie in 2019 that being told she looks like her supermodel mother is something she cherishes. "I always love going back and looking at photos of my mom when she was closer to my age. You can't deny that we have similarities," she told the outlet.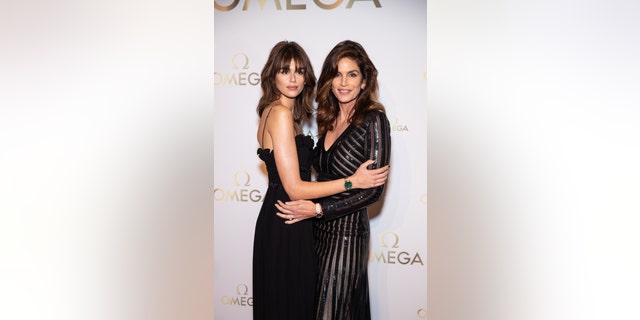 Kaia Gerber is following in her mother Cindy Crawford's footsteps and pursuing a career in modeling.
(Miikka Skaffari)
"And I've always tried to be more like her. I've always looked up to her in the way that she hasn't let anything in the business affect her," Gerber continued. "In my eyes, she's the coolest, nicest person in the world."
Crawford shares her daughter with her husband of 24 years, Rande Gerber. They also share a son, Presley, 23.
Brooke Shields, Rowan and Grier Henchy
Brooke Shields and Chris Henchy are proud parents of their two daughters: Rowan, 19, and Grier Henchy, 16.
The couple tied the knot in 2001 and welcomed their oldest daughter two years later. In December, Shields spoke with People magazine about her concern for her daughters growing up in a world with social media.
 

 
 

 
 
View this post on Instagram
 

 
 
 

 
 

 
 
 

 
 
"What I do really reiterate over and over and over again is that what you see may not be the reality," she told the outlet. "And you can't just accept it because the spotlight's on it and it's on Instagram. You really have to know that it's the world of Oz because behind the curtain, that's where you want to live."
In August 2021, Rowan embarked on her college career at Wake Forest University. "Worst thing I've ever experienced in my life," Shields said of her oldest child leaving for college on an episode of "Live with Kelly and Ryan."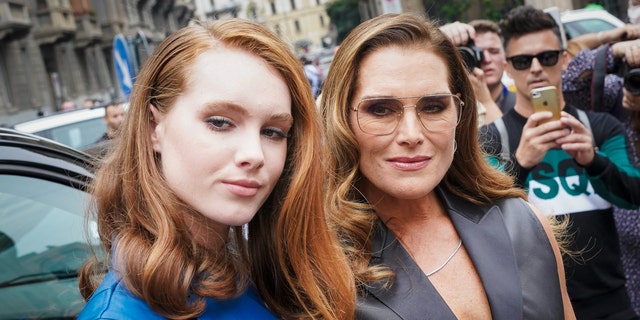 Brooke Shields and her daughter, Grier Henchy, attended Milan Fashion Week in 2021.
(Marco Piraccini)
"I'm not ever going to get used to her being gone. She's going to be married with her own children, and I'm still not going to be used to her being gone," the actress said on a separate occasion to People.
"She's really living her life, she's enjoying college, she's just really blossoming and growing. I listen to the way [my daughters] talk to each other and their friends and the things they're discussing, and you think, 'Wow, she's really her own person and I've done my best in my job and I'm going to try to get out of her way.'"
Valentina Paloma Pinault, Salma Hayek
Salma Hayek's teenage daughter looks all grown up.
The star posted a rare family selfie from a holiday ski trip on Wednesday, sharing that they were "looking for snow."
CLICK HERE TO SIGN UP FOR THE ENTERTAINMENT NEWSLETTER
The photo gives a rare glimpse at Hayek's daughter Valentina Paloma Pinault, 15, and her stepson Augustin James Evangelista, 16. The group wore cold weather gear while sitting in a gondola in front of a backdrop of snowcapped but mostly green mountains and hillsides behind them.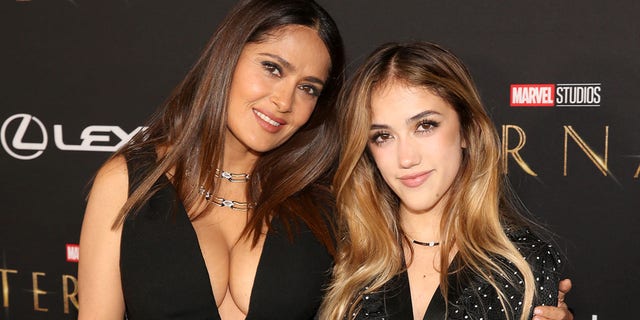 Salma Hayek and Valentina Paloma Pinault in 2021.
(Jesse Grant/Getty Images for Disney)
Hayek, 56, shares Valentina with billionaire husband François-Henri Pinault, who is the head of Gucci and Balenciaga's parent company.
 

 
 

 
 
View this post on Instagram
 

 
 
 

 
 

 
 
 

 
 
CLICK HERE TO GET THE FOX NEWS APP
In September, Hayek shared a throwback photo of a much younger Valentina for her quinceañera, writing in Spanish that it is a privilege to be her mother and calling her "my everything." She hashtagged the post "theygrowsofast."