Nearly three years ago, prominent family and sex therapist Dr. Amie Harwick was found clinging to life beneath the bedroom balcony of her Hollywood Hills apartment. It was hours after Valentine's Day and police received a report of a woman screaming. The 38-year-old, who was the former fiancée of comedian Drew Carey, was rushed to the hospital, where she later died from her injuries.
Harwick's death is being explored in the premiere episode of Investigation Discovery's (ID) new true-crime docuseries "Death by Fame." The show promises to examine the sinister side of stardom and how it gravely impacted those on the rise. It features new interviews with investigators, loved ones and those closely associated with the cases being featured.
"I originally wasn't planning on speaking out, but there were so many things Amie was about," Harwick's pal Maricela "Marcy" Mendoza, who sat down for the episode, told Fox News Digital.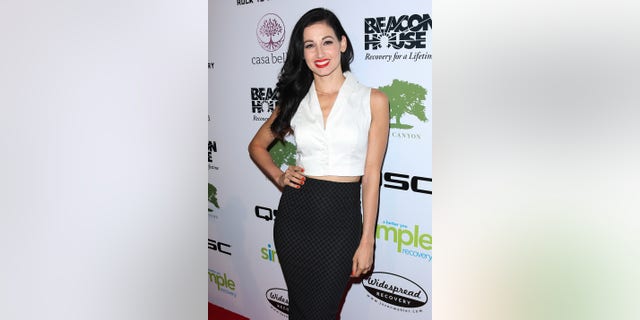 The case of Dr. Amie Harwick is being featured in the premiere episode of Investigation Discovery's "Death by Fame."
(Paul Archuleta/Getty Images)
"And one of the different causes she was advocating for was changing stalking laws," Mendoza shared. "We had discussed her going to the police and they told her they couldn't do anything because he hadn't done anything yet… We wanted to be vigilant about what was going on. But that wasn't enough to stop what happened."
DREW CAREY, AMIE HARWICK'S HEARTBREAKING LAST CONVERSATION BEFORE HER TRAGIC MURDER REVEALED
Mendoza and Harwick first met in early 2000 at a recording studio. They later reconnected at a fashion show and a friendship quickly blossomed.
"She was very bubbly and vibrant," Mendoza recalled. "She just wanted to get to know me. She was always so talkative. Sometimes you couldn't get a word in, but in that process, she got a lot out of you. She would ask questions that other people wouldn't ask. And I think that's what really connected us, that spark in her, that fire in her. She wanted to get to know me. I wanted to get to know her. And then a friendship was born."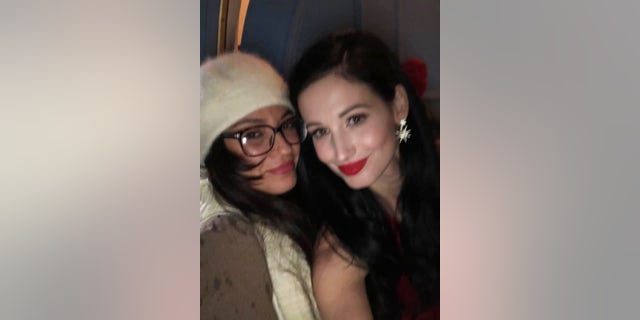 Marcy Mendoza, left, spoke out about her friendship with Amie Harwick and what her final months were like.
(Courtesy of Marcy Mendoza)
The Pennsylvania native moved to Los Angeles in 2001. She led a thriving practice in West Hollywood and wrote a book titled "The New Sex Bible for Women."
Before finding success, Harwick dated Gareth Pursehouse in the 2010s for just a few months. He was a software engineer and aspiring comedian who also took on side gigs as a photographer. Mendoza alleged Pursehouse left many of Harwick's friends, including her, feeling uneasy. Mendoza noted Harwick confided in her as the relationship soured.
CLICK HERE TO SIGN UP FOR THE ENTERTAINMENT NEWSLETTER
"When they were together, he was very possessive," she claimed. "He was the type of person who would tell you things to bring you down to make you feel less of yourself. He would joke about you or your appearance and then say, 'I'm just joking.' But he would say it in a very vindictive and malicious way. Amie was scared of leaving him."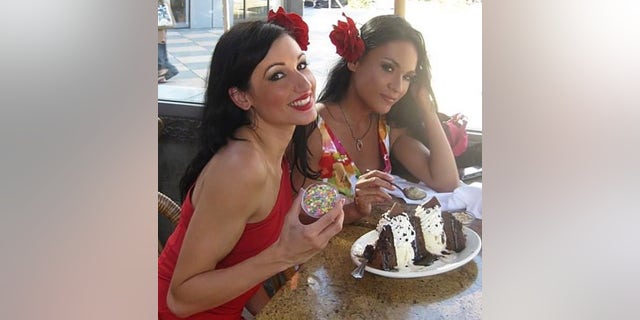 Marcy Mendoza, right, said she was concerned about Amie Harwick's, left, relationship with Gareth Pursehouse, which proved to be tumultuous.
(Courtesy of Marcy Mendoza)
"I met Gareth around the time they started dating," Mendoza continued. "There were points in time when I just didn't want to hang out if she brought him along just because I didn't get a good feeling about him. I just felt like he was very possessive of her – too possessive. We would go out, just the three of us – my boyfriend was always working. I was like the third wheel in this relationship. And he would just start making out with her, like full tongue."
"If there was a guy around who would be looking at her, [Gareth] would then pull her in. It always made me feel uncomfortable. It just gave me a bad feeling. He was always making fun of her, whatever her hang-up was about her looks that week. He would try to isolate her from her friends… She lost a lot of friends during that time. That was one of the main reasons why she ended up breaking up with him."
"We had all told her to break up with him," Mendoza added.
AMIE HARWICK'S EX-BOYFRIEND PLEADS NOT GUILTY TO MURDER CHARGE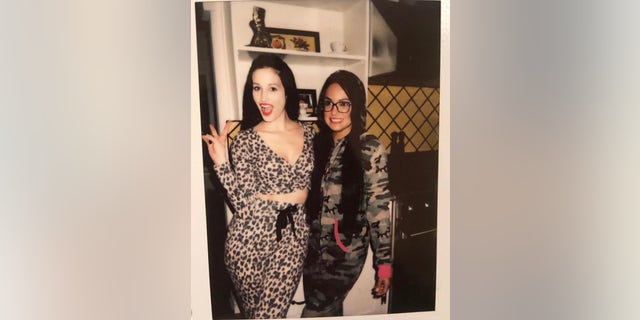 Amie Harwick, left, filed a restraining order against Gareth Pursehouse twice.
(Courtesy of Marcy Mendoza)
Pursehouse was depicted as abusive and controlling in two restraining orders Harwick filed against him in 2011 and 2012.
"He has told me he hit me 'because I made him so mad,'" she wrote in her restraining order application, as quoted by The Los Angeles Times. "He refused to get help while in [the] relationship."
A year after their breakup, Harwick told a judge in 2012 that Pursehouse was still harassing her, the outlet shared. It noted that a judge barred Pursehouse from contact with her until 2015.
To friends, she would occasionally refer to Pursehouse in conversation as "my stalker," Rolling Stone reported. According to the outlet, the Los Angeles County District Attorney's Office alleged that while she had largely forgotten about Pursehouse, he had not forgotten about her.
DREW CAREY ON WHY HE FORGAVE EX-FIANCÉE AMIE HARWICK'S ALLEGED MURDERER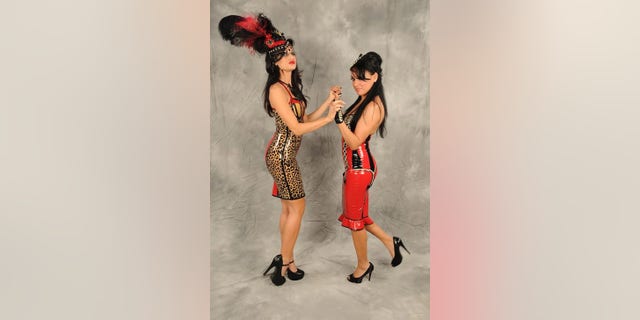 Amie Harwick moved forward and became a prominent therapist in Hollywood.
(Courtesy of Marcy Mendoza)
"In her life after Gareth, a lot of her new friends knew she had the crazy ex-boyfriend, but they really didn't know the history of that, the restraining orders that she had put out," Mendoza shared.
I hope you're lucky enough to have someone in your life that loves as much as she did. pic.twitter.com/xMkQIwR6d6

— ʎǝɹɐƆ ʍǝɹᗡ (@DrewFromTV) February 17, 2020
Meanwhile, Harwick attempted to move on. She met Carey at a Hollywood party and the two fell into a fast romance. She made a guest appearance on the 2018 Valentine's Day edition of "The Price is Right" when the star introduced her as his fiancée to millions of viewers. However, the pair split amicably months after announcing their engagement.
Carey, now 64, told "48 Hours" in 2022 that the pressures of Hollywood contributed to their breakup. He also suspected that Pursehouse was becoming triggered every time there was a headline about their union. Carey described how Harwick would tell him that someone was attempting to sully her reputation online. She believed Pursehouse may have been stalking her.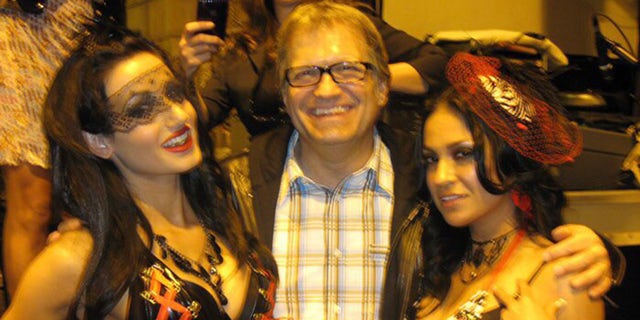 Amie Harwick, left, with Drew Carey and Marcy Mendoza during happier times.
(Courtesy of Marcy Mendoza)
In January 2020, Harwick attended the Xbiz Awards at the JW Marriott hotel. She wasn't aware that Pursehouse was in attendance as a photographer. Pursehouse, who hadn't seen his ex in eight years, became furious and weepy at the sight of her, the Los Angeles Times reported. One friend told People magazine that Harwick went into "therapist mode" and "de-escalated" the situation. That same pal claimed Pursehouse approached Harwick after the show.
AMIE HARWICK'S BROTHER DEMANDS PUBLIC APOLOGY FROM WENDY WILLIAMS AFTER HOST MAKES LIGHT OF HER DEATH
"I just urged her to please go to the police," Mendoza recalled. "The way he was behaving, he just seemed so unhinged. He was still living in the past… I felt like he was in some sort of delusional state. She went to the police and they couldn't do anything… so we decided we were going to stay vigilant."
On Feb. 15, 2020, Harwick died after she was thrown over her third-floor balcony.
"Amie and I had a love that people are lucky to have once in a lifetime," Carey wrote in a statement sent to Fox News Digital at the time. "She was a positive force in the world, a tireless and unapologetic champion for women, and passionate about her work as a therapist. I am overcome with grief. I would like to thank you in advance for giving myself and everyone who loved Amie privacy while we try to work through this tragic situation."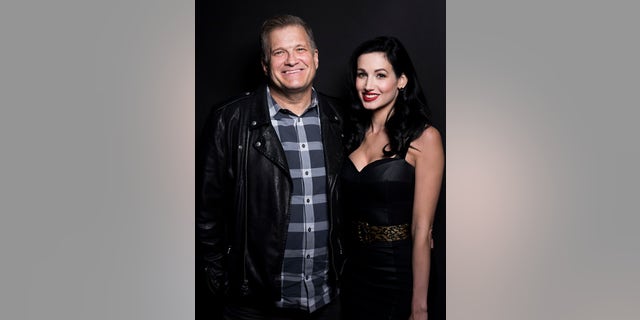 "Amie and I had a love that people are lucky to have once in a lifetime," said Drew Carey in a statement sent to Fox News Digital following Harwick's death.
(Michael Bezjian/WireImage)
Pursehouse was charged with murder and first-degree residential burglary with the special circumstance of lying in wait, prosecutors said. He was initially arrested shortly after Harwick's death and posted a $2 million bond. He was re-arrested on a no-bail warrant.
DREW CAREY, AMIE HARWICK'S EX-FIANCE, ASKS FANS TO SIGN DOMESTIC VIOLENCE LAW PETITION AFTER HER DEATH
"When he was arrested, I was very relieved," said Mendoza. "But then when he was let go, I panicked. I would be up all night sitting by the door… I was worried and scared… I just thought he would come after me… The reason why I'm even speaking out now is that [a mutual friend] told me it would be healing for me."
Detectives learned that Harwick's restraining order had expired. The Los Angeles County Coroner's Office said Harwick appeared to have been strangled before she was thrown off her balcony. Her death was ruled a homicide caused by blunt force injuries. A coroner spokeswoman noted that the fatal fall occurred after an "altercation." Officers found evidence of a struggle and forced entry to the home.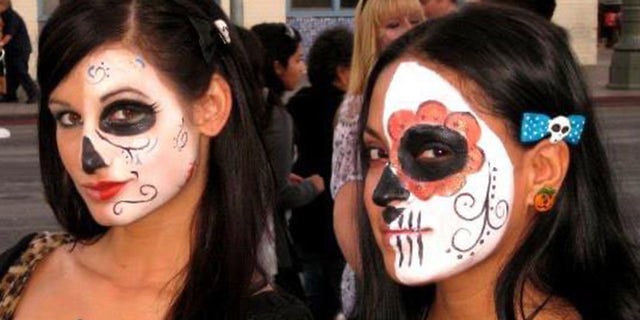 Marcy Mendoza, right, hopes Amie Harwick's death will help change stalking laws.
(Courtesy of Marcy Mendoza)
Mendoza said she was with the makeup artist who prepared Harwick for her funeral service.
"I was able to see the bruising," she said while fighting back tears. "I could never get that image off my head now.… I remember we were playing Depeche Mode because that was her favorite band. For a photo reference for her hair, I found this great photo and the caption was 'I'll be your own personal Jesus.' And then 'Personal Jesus' just started playing. I just started crying… [In the end], she looked like a beautiful, sleeping Snow White."
MURDER SUSPECT IN AMIE HARWICK'S DEATH RELEASED FROM JAIL ON $2M BOND
In April 2020, Pursehouse pleaded not guilty to killing his ex-girlfriend. His defense attorney argued that none of the evidence collected proves murder. Records showed that the now-41-year-old is being held at the Los Angeles County Jail. The Los Angeles County Public Defender's Office didn't immediately respond to Fox News Digital's call for comment.
 

 
 

 
 
View this post on Instagram
 

 
 
 

 
 

 
 
 

 
 
Mendoza said Harwick's case proves that there should be no statute of limitations for restraining orders. She noted that offenders should also be more closely monitored.
"There was so much more Amie could have done in her life," said Mendoza. "It's ironic. She was obsessed with horror movies… It's been lonely without her. But I hope more women can be saved through her death."
If you or someone you know is suffering from abuse, please contact the National Sexual Assault Hotline at 1-800-656-4673.
"Death by Fame" premieres Jan. 23 at 9 p.m. The Associated Press contributed to this report.