Is Kevin Costner responsible for TV's "Yellowstone Effect?"
Some of the hottest shows on television right now feature tough-talking, macho movie stars who have been on Hollywood's A-list for decades.
Sylvester Stallone, Jeff Bridges and Harrison Ford have all made the switch from the big screen to star in a television series.
Stallone took on the role of a mob boss in "Tulsa King," which was released in November. The "Rocky" star was a guest on "Fox & Friends," where he explained that he'd always wanted to portray a gangster, but was constantly denied the roles because he "didn't look Italian enough."
And Harrison Ford is following Costner's path, riding horses through the Old West as Jacob Dutton on Taylor Sheridan's "Yellowstone" prequel, "1923."
WATCH KEVIN COSTNER CLASSICS ON FOX NATION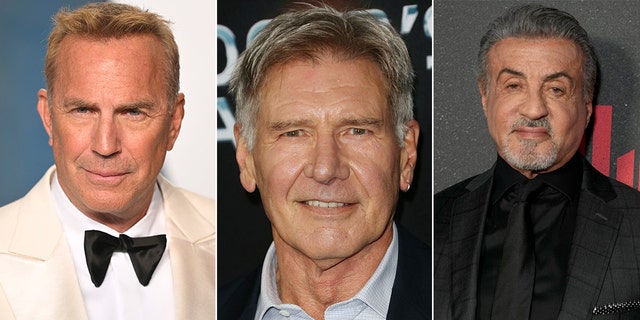 Kevin Costner, Harrison Ford and Sylvester Stallone are among the Hollywood legends making television debuts.
(Getty Images)
Dave Quast, the senior vice president of Red Banyan, spoke to Fox News Digital about what could have enticed the movie stars to make the switch to the small screen, and why they have been so successful.
"Traditionally movies have been considered more prestigious than television to many actors, but the emergence of premium, cinematic streaming programming has shattered that distinction and Hollywood legends have taken note," Quast shared.
He continued: "While there may be a particular attraction to some of the uniquely American themes of rugged individualism, western machismo and nostalgia, it is most likely that the success of 'Yellowstone' inspired projects with similar themes."
Here is a look at some old-school members of Hollywood's elite who have made the switch.
Kevin Costner – 'Yellowstone'
Kevin Costner made his debut as John Dutton on "Yellowstone" in 2018.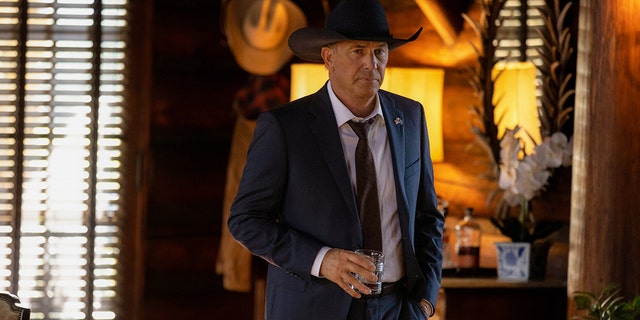 Kevin Costner stars as John Dutton on "Yellowstone."
(Paramount Network)
The drama series, created by Taylor Sheridan, has become very successful, with its season five release drawing 12.1 million same-day viewers in November, according to fast national ratings from Nielsen.
The series has helped launch the Western comeback in Hollywood.
Costner, 68, won the award for best actor at the 2023 Golden Globes for his role on "Yellowstone," but missed the show due to flooding in California.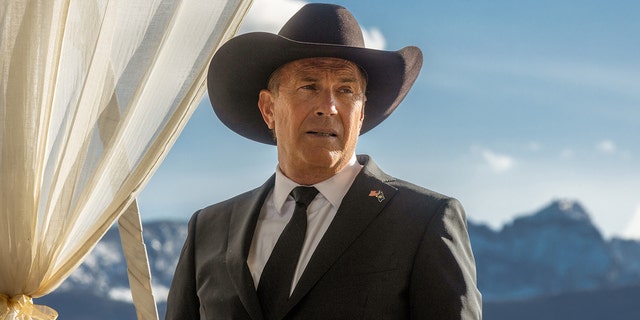 Kevin Costner returns in "Yellowstone" season five, where he portrays John Dutton on the Paramount network show.
(Paramount)
It was the only category for which "Yellowstone" received a nomination, and also the show's first Golden Globe after five seasons.
The second installment of the fifth season of "Yellowstone" will return this summer.
Harrison Ford – '1923'
Harrison Ford portrays Jacob Dutton in the "Yellowstone" prequel "1923."
The "Indiana Jones" star, 80, recently revealed his first major television role tested him in more ways than he'd imagined.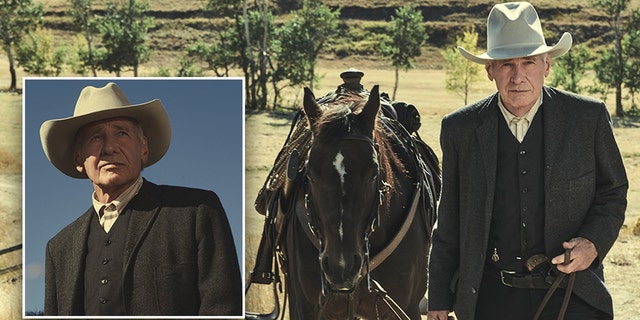 Harrison Ford stars as Jacob Dutton in the "Yellowstone" prequel, "1923."
(Paramount+)
"I've been working pretty much back-to-back, which is not what I normally do," Ford told The New York Times in December. "I don't know how it happened, but it happened."
Ford also has a few new movies on the way, including "Indiana Jones 5," "Captain America: New World Order" and "Thunderbolts."
'YELLOWSTONE' PREQUEL '1923' STARS HARRISON FORD, HELEN MIRREN JOINED SHOW BEFORE READING SCRIPTS
"They keep calling it television," Ford said. "But it's so un-television. It is, you know, a huge vista. It's an incredibly ambitious story that he's telling in epic scale. The scale of the thing is enormous I think for the television."
"I don't want to reinvent myself. I just want to work," he said.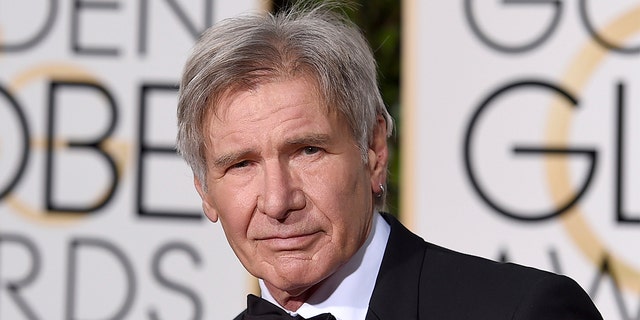 Harrison Ford made his television debut in "1923."
(AP)
"1923" is the second spinoff from the popular series, which follows the lives of the Dutton family as they run the Yellowstone Dutton Ranch. It also stars Helen Mirren, Marley Shelton, James Badge Dale, Michelle Randolph and Darren Mann.
This series focuses on the Dutton family surviving the early 20th century, including the Spanish flu pandemic, the historic drought in America, the end of Prohibition, and the Great Depression.
When asked to reveal his big "secret" to having such a long career in an ever-changing industry, Ford told Fox News Digital: "Other people… working with people who are accomplished in their areas."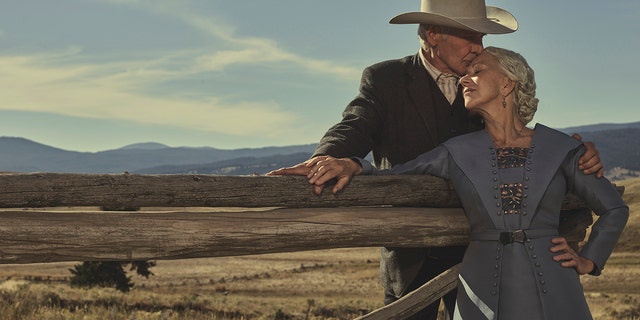 Harrison Ford as Jacob Dutton and Helen Mirren as Cara Dutton in "1923."
(James Minchin III/Paramount+)
The long list of award-winning filmmakers he's teamed up with "might have been enough," but Ford insisted, "I still enjoy working, and I still enjoy telling stories."
Harrison added, "Taylor Sheridan is certainly one of those people that is the most extraordinary talents of our current time, and I'm having a really good time doing this."
Dennis Quaid – 'Bass Reeves'
Hollywood veteran Dennis Quaid is filming for the upcoming six-part series "Bass Reeves," from "Yellowstone" creator Taylor Sheridan.
The 68-year-old actor told Fox News Digital he was working with Sheridan on the Western series.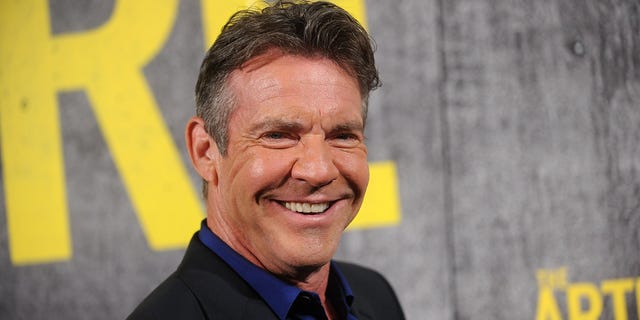 Dennis Quaid will star in the six-part series, "Bass Reeves."
(Photo by Brad Barket/Getty Images)
"Riding horses, shooting guns. You know, making mayhem at 4 in the morning," Quaid said.
The series will star David Oyelowo as Bass Reeves, a real-life former slave who became the first Black deputy U.S. marshal west of the Mississippi in the 1870s. The legendary lawman was said to have arrested more than 3,000 fugitives and killed 14 outlaws in Indian Territory around the time that Sheridan's "1883" was set.
"The Parent Trap" star has a successful acting career in Hollywood after his career took off in the 1970s. He has starred in several big screen productions, including "Breaking Away," "The Big Easy," "Something to Talk About" and "Blue Miracle."
Sylvester Stallone – 'Tulsa King'
Sylvester Stallone, 76, takes on his first television role, as well as his first mobster role, in Paramount +'s "Tulsa King."
The "Rocky" star shared on "Fox & Friends" in November that filming a TV series is "much harder" than filming a movie.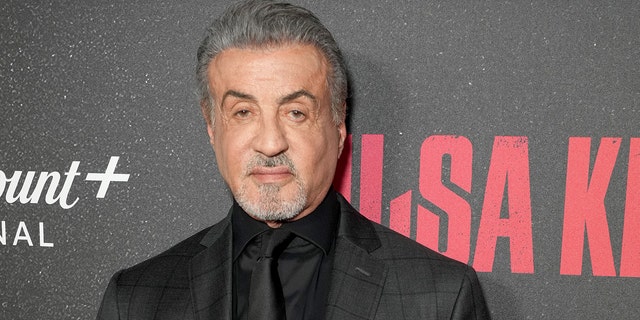 Sylvester Stallone attends the "Tulsa King" premiere in November.
(Kevin Mazur/Getty Images for Paramount+)
"It's a real grind, but you enjoy doing it," he said.
SYLVESTER STALLONE FILMS 'TULSA KING' PARAMOUNT SERIES IN NEW YORK
He noted that in the amount of time it took to film "Tulsa King," he could have filmed five back-to-back sequels of "Rocky."
"Tulsa King" tells the story of Dwight Manfredi (Stallone) as he rebuilds his life after being exiled from his family by a crime boss following a 25-year prison stint. Manfredi is forced to create a new family of his own in Tulsa, Oklahoma, with a group of unlikely characters.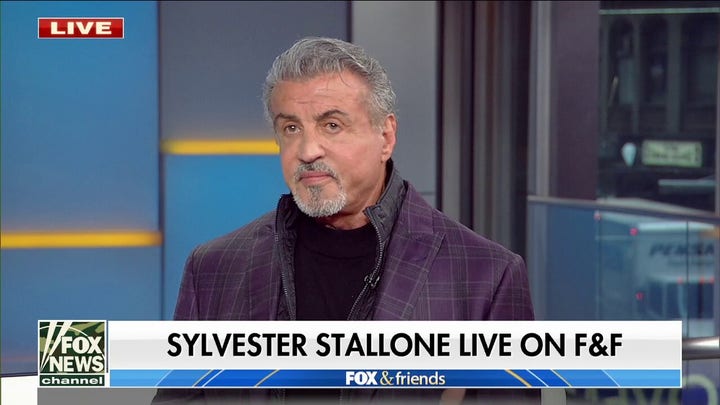 Video
Stallone says he has been denied gangster roles in the past because he "didn't look Italian enough."
"For some reason, gangsters have this aura, and I've been left out every time," Stallone explained. "I remember going in to audition for 'The Godfather' as an extra, one of 250 people at the wedding.
"They said I don't look Italian enough."
Jeff Bridges – 'The Old Man'
Jeff Bridges' most recent television role was Dane Chase in the drama series "The Old Man."
The show, based on the novel by the same name, stars Bridges, 73, as a former CIA operative living off the grid when an assassin appears decades later trying to take him out.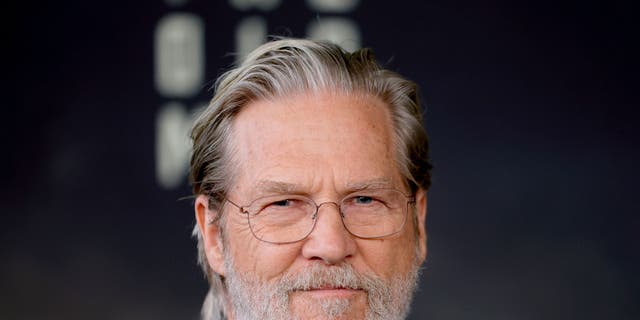 Jeff Bridges attended "The Old Man" season one event in June.
(Frazer Harrison)
Bridges was honored with the Lifetime Achievement award at the 2023 Critics Choice Awards on Sunday.
CLICK HERE TO SIGN UP FOR THE ENTERTAINMENT NEWSLETTER
The honor comes two years after the award-winning actor was diagnosed with non-Hodgkin's lymphoma.
Bridges announced that he'd been diagnosed in October 2020. Then late last year he announced that his cancer was in remission and shared that he'd contracted COVID-19 in January 2021.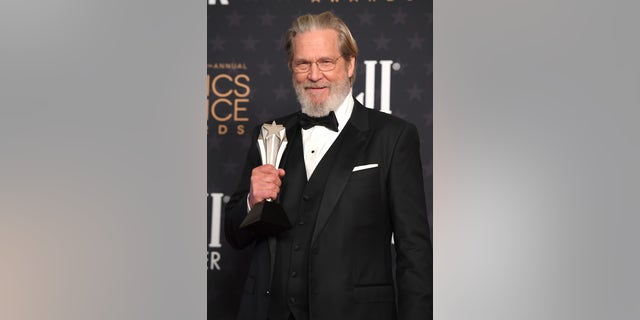 Jeff Bridges was honored with the Lifetime Achievement Award at the 28th Annual Critics Choice Awards.
(Steve Granitz/FilmMagic)
"COVID made my cancer look like nothing," Bridges recently told The Independent. "I was pretty close to dying. The doctors kept telling me, 'Jeff, you've got to fight. You're not fighting.' I was in surrender mode. I was ready to go. I was dancing with my mortality."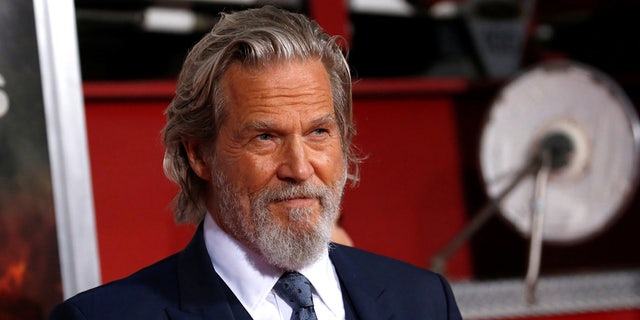 Jeff Bridges was diagnosed with cancer in 2020.
(Reuters)
Bridges' health improved after his medical team gave him convalescent plasma, a type of therapy that uses blood from people who've recovered from an illness. As Bridges regained his strength each day, he started working with a physical therapist three times a week.
CLICK HERE TO GET THE FOX NEWS APP
Aside from Bridges' successful acting career, he is currently the face of the Share Our Strength/No Kid Hungry campaign that is fighting childhood hunger in America.