close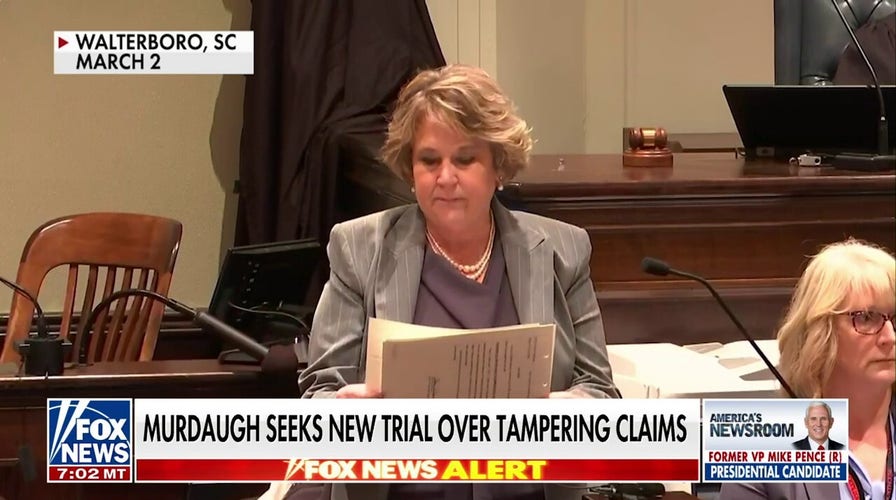 Video
Court clerk facing scrutiny after Alex Murdaugh's attorneys motion for new trial
Fox News' Jonathan Serrie covers the latest in the Alex Murdaugh case after his attorneys motioned for a new trial.
An attorney for convicted killer Alex Murdaugh called South Carolina court clerk Rebecca Hill's conduct during his murder trial "highly improper" and "frankly, illegal," according to a new interview.
Lawyers Dick Harpootlian and Jim Griffin sat down Wednesday with Craig Melvin of the "Today" show less than 24 hours after dropping a bombshell motion demanding a new trial based on allegations of jury tampering.
"Any time there's outside influence in the sanctity of the jury room, it is improper," Griffin said.
The defense team alleges Hill had inappropriate, private chats with the jury foreperson and presented false information to the judge to get a juror she thought was sympathetic to Murdaugh kicked off the panel.
ALEX MURDAUGH SEEKS NEW TRIAL, ALLEGES JURY TAMPERING IN BOMBSHELL MOTION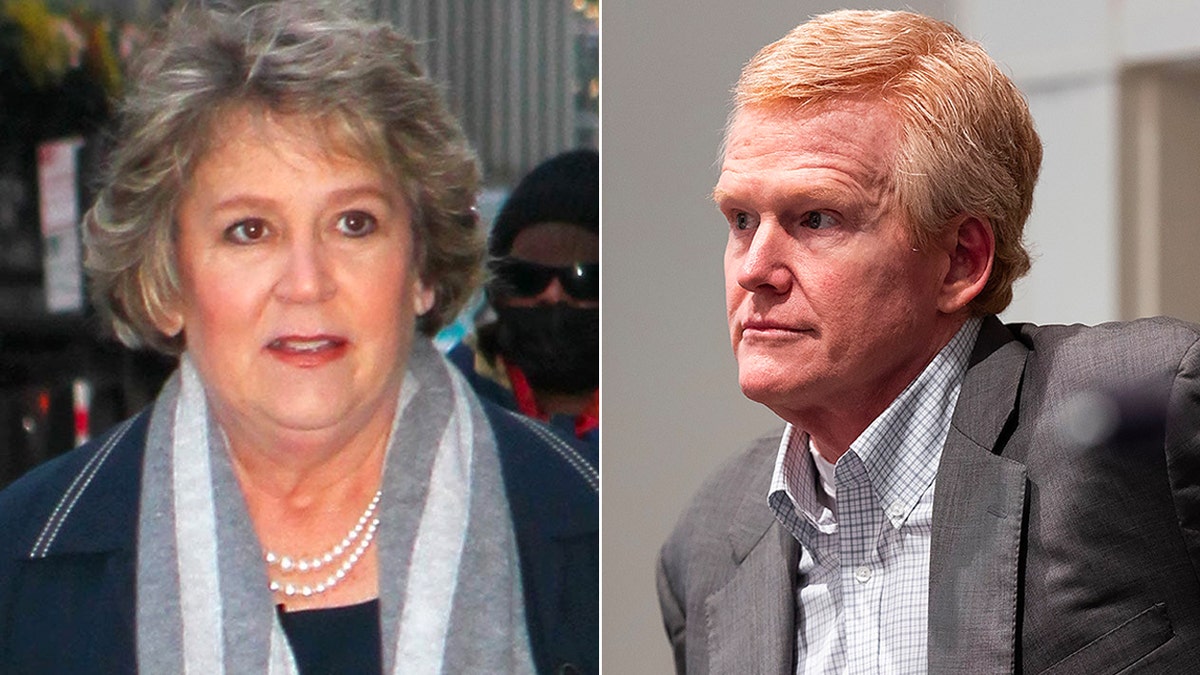 Colleton County Court Clerk Rebecca Hill and Alex Murdaugh (Jennifer Mitchell for Fox News Digital/ pool )
They also allege she discussed Murdaugh's guilt with jurors and tried to coerce a conviction so she could secure a book deal.
The Colleton County clerk, an elected official, published a memoir Aug. 1 about her role in the case, "Behind the Doors of Justice: The Murdaugh Murders."
BUSTER MURDAUGH SAYS HIS FATHER ALEX HAS CHARACTERISTICS OF A PSYCHOPATH, BUT MAINTAINS HIS DAD IS INNOCENT
Murdaugh, 55, was sentenced to two life terms in prison in March for fatally shooting his wife, Maggie Murdaugh, and his son, Paul Murdaugh, in June 2021.
The attorneys said Hill's conduct was so egregious Murdaugh deserves another shot in the courtroom even if the verdict had been the same without her alleged meddling.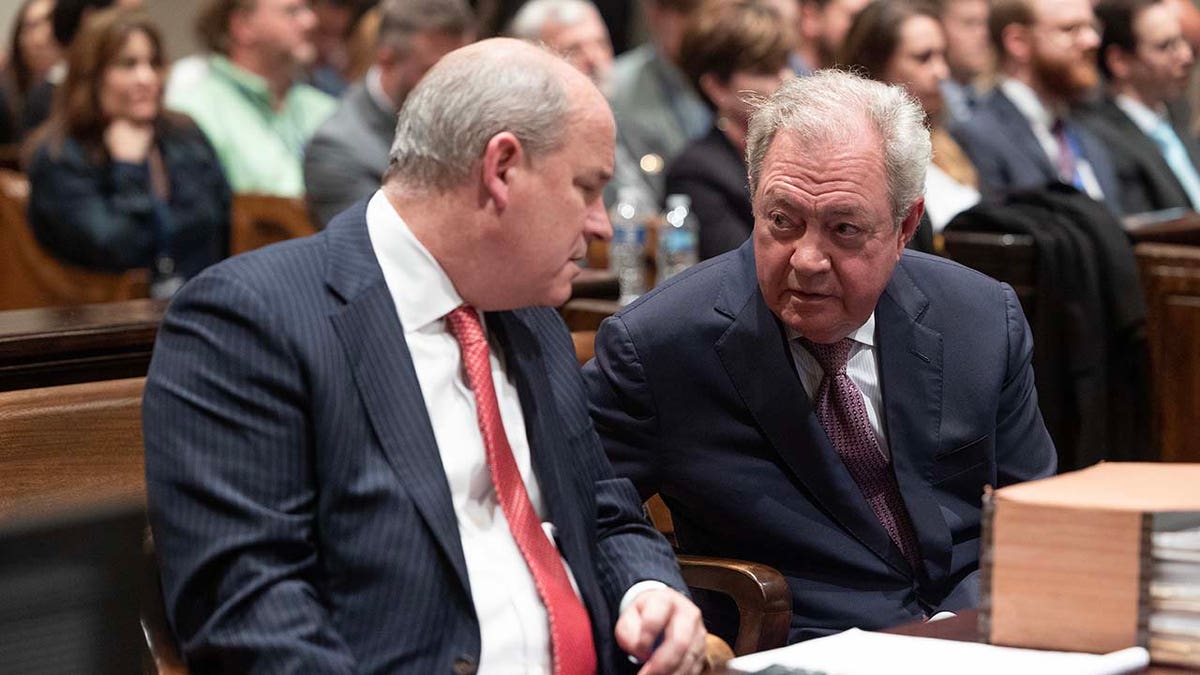 Defense attorneys Jim Griffin, left, and Dick Harpootlian speak after their client Alex Murdaugh was found guilty at the Colleton County Courthouse March 2, 2023, on all counts for the murder of his wife and son. (Joshua Boucher/The State/Pool)
"The legal question is not whether the outcome of the trial would have been different. The question is whether the information provided to the jury outside the confines of the courtroom is prejudicial," Griffin told Melvin.
"You can never go back and rewind the clock or put the toothpaste back in the tube. That's a game we can't play. But what we do know is the conduct the jurors have reported to us is highly improper and, frankly, illegal," he added.
ALEX MURDAUGH: TIMELINE OF ONCE-POWERFUL SOUTH CAROLINA LAWYER'S SPECTACULAR DOWNFALL
Hill, 55, stood in the Colleton County Courthouse March 2 and read the guilty verdict, which took the panel less than three hours to reach.
Many spectators were stunned by the swiftness of the decision, especially after a six-week trial. But the motion argues that Hill hurried the deliberations by denying the six smokers on the panel smoke breaks and threatening to send them to a hotel if they didn't wrap up that night.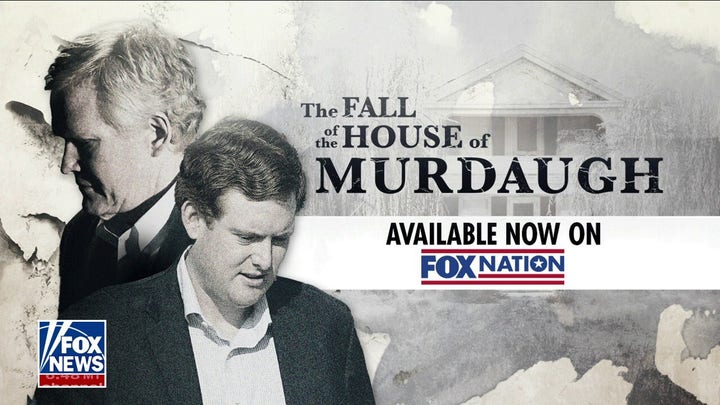 Video
Griffin and Harpootlian said at a press conference Tuesday the filing is based on new evidence, including interviews with two jurors who were so annoyed by Hill's grandstanding and new book that they decided to speak to Murdaugh's legal team.
Murdaugh has insisted he's innocent and has the backing of his surviving son, Buster Murdaugh, who gave an exclusive interview to Martha MacCallum on Fox Nation's docuseries "The Fall of the House of Murdaugh."
CLICK HERE TO GET THE FOX NEWS APP
The disgraced attorney from a prominent legal family has admitted stealing more than $9 million from his former law firm and clients to fuel an opioid addiction.
"A fraudulent lawyer does not equate to a murderer, and he did not murder his wife and son," Griffin told Melvin.
Rebecca Rosenberg is a veteran journalist and book author with a focus on crime and criminal justice. Email tips to [email protected] and @ReRosenberg.