close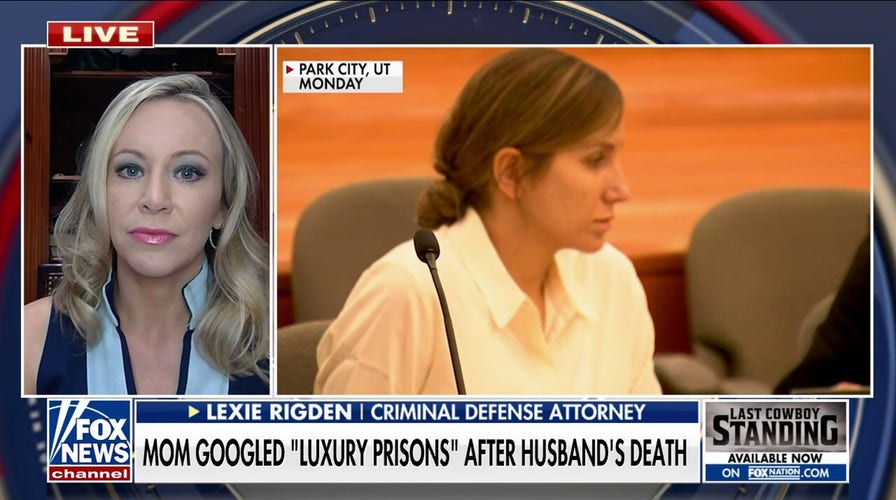 Video
Utah mother on trial for poisoning her husband, lawyer breaks down 'very damaging' evidence: Lexie Rigden
Criminal defense attorney Lexie Rigden analyzes how text and Google evidence could incriminate the Utah mom.
A Utah-based TikTok influencer, who is regularly grouped in with other "Mormom MomTok" social media users, has reached a plea deal after she was charged with domestic violence in February.
Taylor Frankie Paul, 28, made national headlines earlier this year and last year while documenting a raw series of mistakes and unfortunate events in her life on TikTok, including her divorce from the father of her two children following what she described as a "soft-swinging" incident, an ectopic pregnancy with her new boyfriend and her arrest in February.
"I don't owe anyone an explanation besides the people involved," Paul said in a recent TikTok video regarding her plea. "Court is officially over til next year. They'll just check in and see how I'm doing — if I'm still doing better. As much as I wish that night had went differently, I felt like hitting rock bottom actually helped me in some ways. Made me seek help that I wasn't getting."
Paul was arrested on Feb. 17, and authorities charged her with aggravated assault, two counts of domestic violence in the presence of a child, child abuse with injury and criminal mischief, according to Herriman police in Salt Lake County.
MOMMY BLOGGER'S CHILD ESCAPED THROUGH WINDOW WITH WRISTS, ANKLES WRAPPED IN DUCT TAPE: POLICE
She pleaded guilty on Aug. 25 to aggravated assault, while the other four charges were dismissed with prejudice. Paul did not immediately respond to an inquiry from Fox News Digital.
MOMMY BLOGGER SUSPECTED OF CHILD ABUSE MADE VIDEO ABOUT WITHHOLDING CHRISTMAS PRESENTS
A complaint filed in Salt Lake County in March alleges that Paul threw a phone, a wooden play set and "heavy metal chairs" at her boyfriend, Dakota Mortensen. One of the chairs apparently hit one of her children who was sitting next to Mortensen on the couch during their argument, an affidavit states.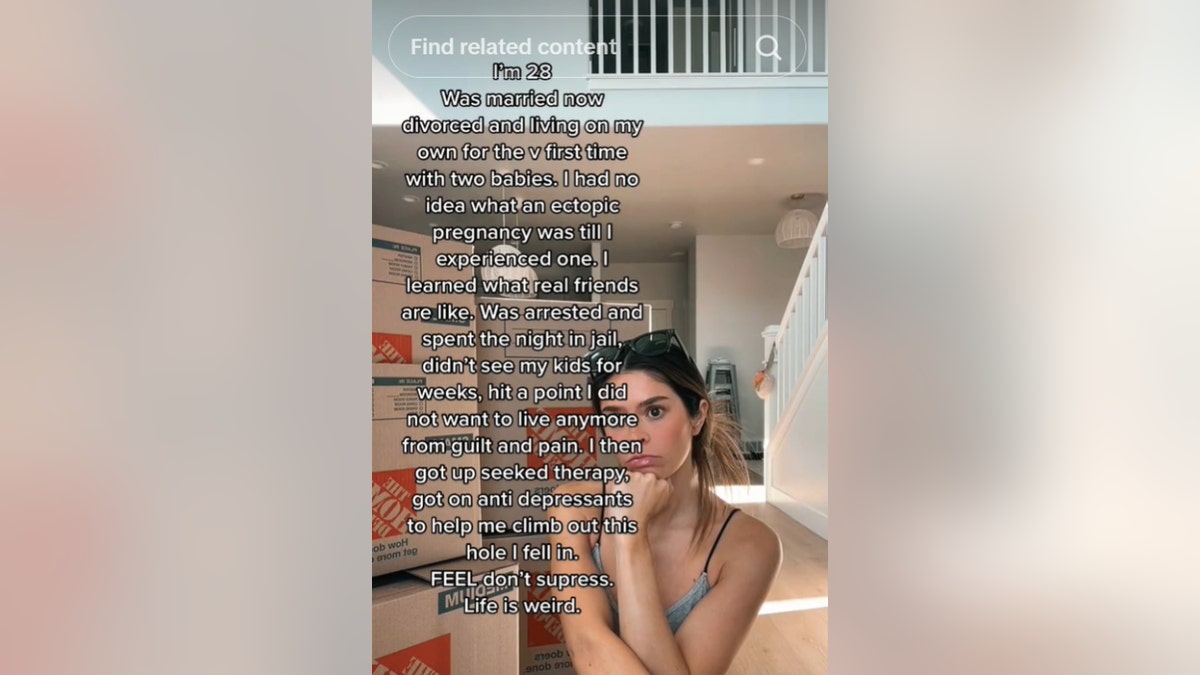 Taylor Frankie Paul, 28, made national headlines while documenting a raw series of mistakes and unfortunate events in her life on TikTok. (TikTok/@taylorfrankiepaul)
Video of the incident apparently shows Paul kicking Mortensen, putting him in a "choke hold," striking him "multiple times" and striking him with a "metal barstool" three times. The second time, she threw the stool across the room in an effort to hit Mortensen, "causing a hole in a wall and knocking down home decor," police wrote. The third time, she apparently hit her child.
YOUTUBE MOMMY BLOGGERS ARRESTED ON ALLEGATIONS OF CHILD ABUSE: 'FINALLY'
Paul admitted to throwing the wooden play set and chairs at the time of her arrest, the affidavit says.
UTAH CHILDREN'S AUTHOR DODGES DEATH ROW AFTER DA'S 'CAREFUL CONSIDERATION' WITH VICTIM'S FAMILY
"Ms. Paul's status as a social media influencer has no bearing or impact on the investigation or outcome of this case," police wrote in a press release at the time of her arrest.
Paul has continued documenting her life, including therapy and self-reflection, on TikTok and other forms of social media. Mortensen, a real estate agent, continues to appear in her videos and photos.
The couple went "fall shopping" in a video posted to Paul's TikTok account on Thursday.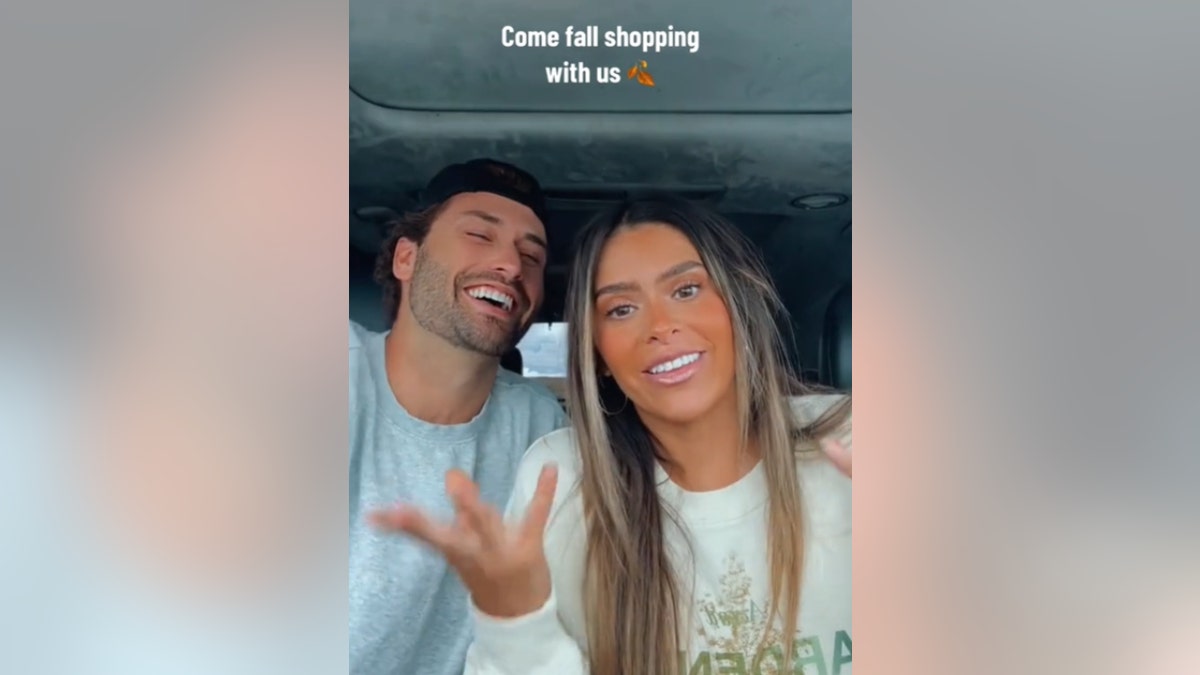 Taylor Frankie Paul and Dakota Mortensen continue posting videos on social media. (TikTok/@taylorfrankiepaul)
"My videos go out to a lot of people. It just comes with a lot of judging. I'm just not ready to talk about it," a teary-eyed Paul said in a Sunday TikTok video about her case, adding that she feels "shameful" and "embarrassed" about the February incident and thanked her followers for sticking with her.
UTAH MOM KOURI RICHINS GOOGLED 'LUXURY PRISONS FOR THE RICH' AFTER ALLEGEDLY KILLING HUSBAND: DOCS
Paul's public life story has become fodder for reality drama enthusiasts, and those who follow the "Mormon MomTok" crowd, on Reddit and TikTok. A Reddit page called "r/taylorpauldrama" discussing the influencer's life has 24,000 followers.
CLICK TO GET THE FOX NEWS APP
Paul herself has hinted at the makings of a reality TV show.
Audrey Conklin is a digital reporter for Fox News Digital and FOX Business. Email tips to [email protected] or on Twitter at @audpants.