close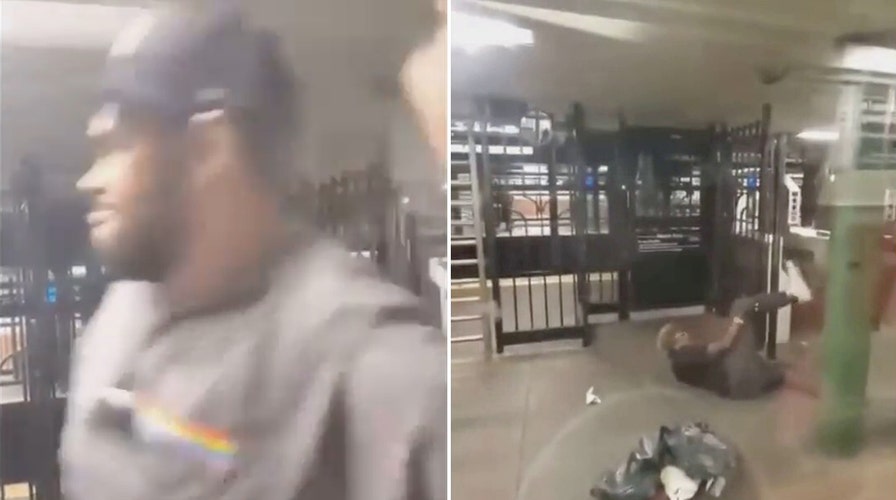 Video
Suspect in NY subway station beating of woman with her own cane seen in video
The New York Police Department released video of a suspect who was seen on video beating a woman with her own cane early Friday, Sept. 1, 2023.
A suspect who was seen on video beating a 60-year-old woman with her own cane inside a New York City subway station has been arrested, police confirmed Wednesday.
Norton Blake, 43, of the Bronx, was arrested and charged with assault in connection with the brutal attack just before 10:30 a.m., the NYPD told Fox News Digital.
The assault happened around 3:20 a.m. Friday near the West 116 Street and Lenox Avenue station in the Harlem neighborhood.
A graphic video shows a man whom authorities later identified as Blake swinging an umbrella at the woman. She initially used her cane to defend herself, but the attacker then grabbed it.
BELOVED NEW YORK-BASED JOURNALIST RUSCHELL BOONE DEAD AT 48 AFTER CANCER BATTLE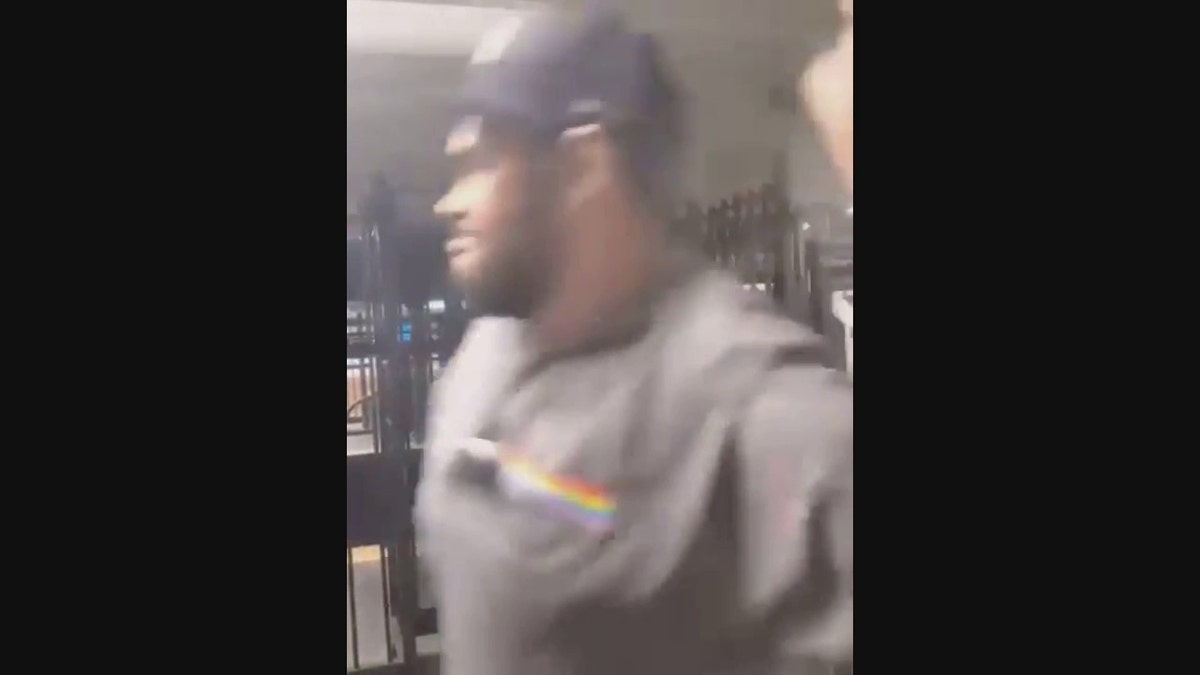 New York City police are searching for the man pictured here, who was filmed savagely beating a 60-year-old woman at a Harlam subway station. ( )
The man began beating her with the cane, hitting her more than 50 times over about two minutes, causing the cane to splinter. The strikes landed all over the woman's body, head, hands, legs, arms and stomach.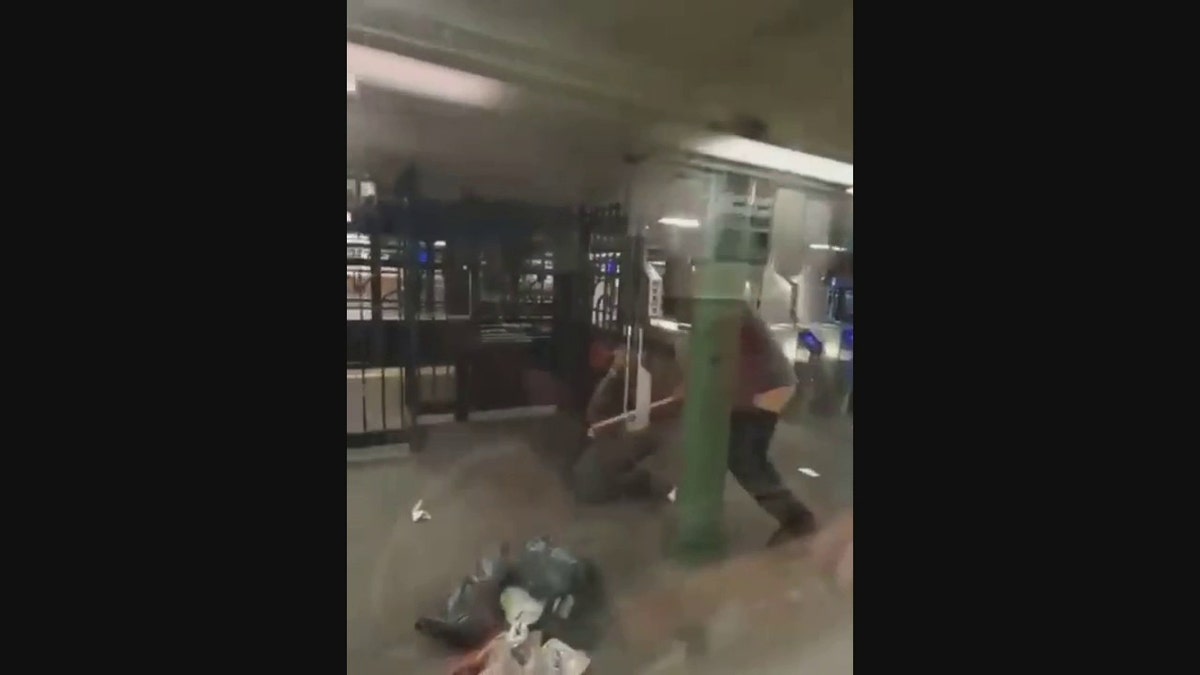 The suspect struck her more than 50 times with her own cane.  ( )
At one point, the woman managed to catch the cane and fought to take it out of the man's hands, causing his pants to fall. He then hit her with his fist and pounded her head several times.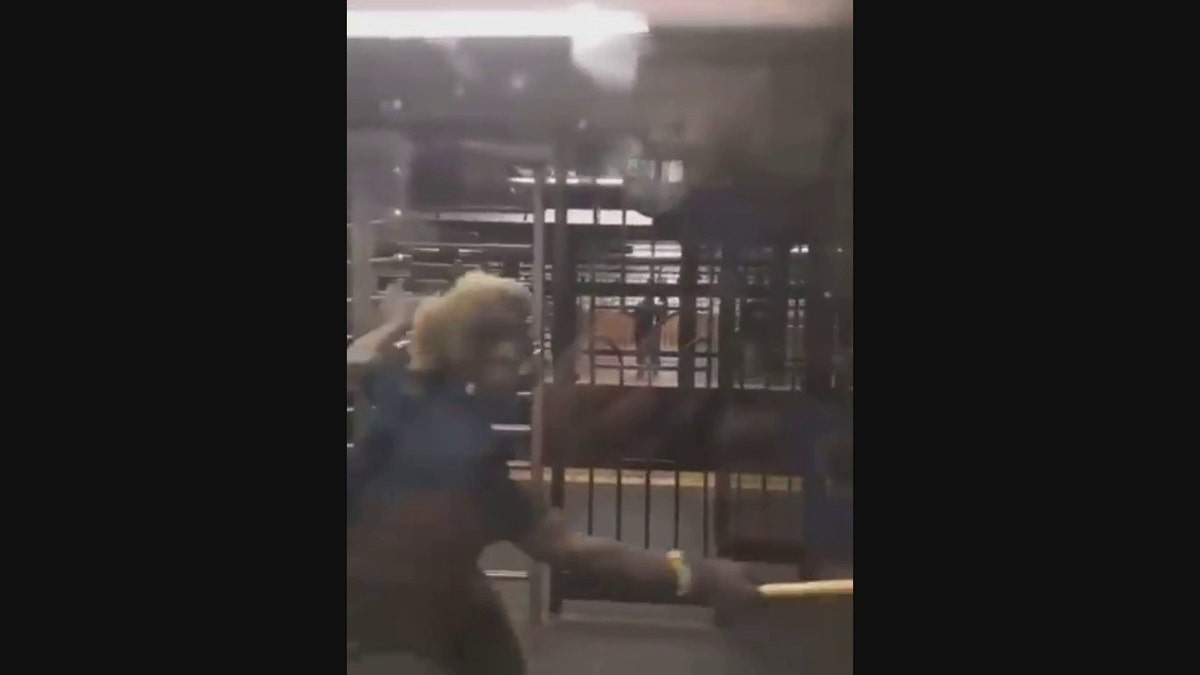 The 60-year-old woman initially used her cane to defend herself from her attacker, but he managed to rip it away and beat her with it.  ( )
The woman was then unmoving on the ground while the man yelled at her and kicked her several times.
'HORRIFYING' FATHER PLEADS GUILTY TO MOWING DOWN WIFE WITH KIDS IN CAR, STABBING WOUNDED VICTIM IN THE LIVER
Police said the victim suffered swelling and pain after being struck about her body. She was taken to NYC Health and Hospitals/Harlem in stable condition.
NYPD Chief of Transit Michael Kemper told reporters that the beating was believed to have sparked from an argument between the woman and Blake as she walked up the stairs in the subway station, the New York Post reported.
Blake has been arrested nine prior times for incidents including alleged assault, drug possession trespassing, resisting arrest, tampering with evidence and possessing stolen property, the Post reported, citing law enforcement sources.
CLICK TO GET THE FOX NEWS APP
In 2017, Blake served 45 days in jail after pleading guilty to third-degree assault after pushing a police officer who was trying to handcuff him in a subway station, according to the newspaper.
Fox News' Chris Pandolfo contributed to this report.