Alec Baldwin has a "strong defense" regarding his involvement in the fatal shooting of cinematographer Halyna Hutchins, legal experts told Fox News Digital.
Baldwin will be charged with two counts of involuntary manslaughter by the New Mexico First Judicial District Attorney's office.
Hutchins died on Oct. 21, 2021, after a gun that Baldwin was holding on the set of the western "Rust" fired. Director Joel Souza was also injured by the bullet. The movie's armorer Hannah Gutierrez-Reed will also be charged with involuntary manslaughter.
The assistant director, Dave Halls, chose to plead guilty in an agreement with the district attorney's office. He will be given a suspended sentence and six months of probation. Halls was charged with negligent use of a deadly weapon.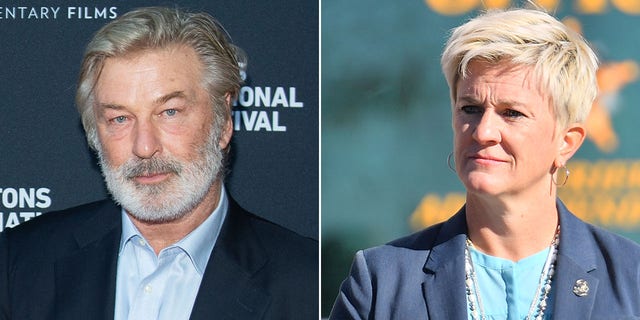 Alec Baldwin has a "strong defense" after being charged with involuntary manslaughter by New Mexico First Judicial District Attorney Mary Carmack-Altwies.
(Getty Images)
ALEC BALDWIN HIT WITH INVOLUNTARY MANSLAUGHTER IN DEATH OF HALYNA HUTCHINS, FACING UP TO 18 MONTHS IN PRISON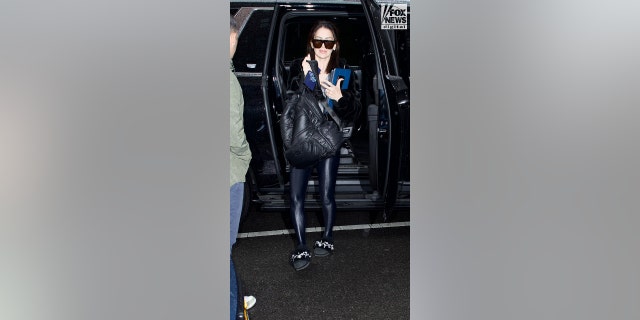 Hilaria Baldwin in New York City on Thursday, ahead of the DA's decision to charge husband Alec Baldwin.
(Dario Alequin for Fox News Digital)
Legal experts explained to Fox News Digital what this means for Baldwin and what happens next.
Former Assistant U.S. Attorney Neama Rahmani called the charges "aggressive."
"This is an aggressive charging decision by District Attorney Carmack-Altwies. Involuntary manslaughter requires some sort of criminal negligence," Rahmani told Fox News Digital. "The prosecution will have to prove that Baldwin had a duty to inspect the gun himself, he knew it had previously discharged, he pulled the trigger despite denying it, his finger shouldn't have been near the trigger, he shouldn't have cocked the hammer or some combination of these factors."
"Baldwin will argue that he reasonably relied on Halls' representation that it was a 'cold gun,'" he continued. "The fact that Halls has already agreed to plead guilty means he is likely cooperating with the State against Baldwin and Gutierrez-Reed."
The former "30 Rock" star is now facing up to 18 months in prison, and if he is also found guilty of the firearms enhancement, he is facing a five-year mandatory minimum in New Mexico.
"Involuntary manslaughter in New Mexico is a Class D felony punishable by up to 18 months in prison," Rahmani said. "If Baldwin is convicted, I can see him being sentenced at or near the max."
"Baldwin has a strong defense case, and I can see him pushing the case to trial for legal and public relations reasons," he added. "He has to think about his acting career in addition to doing time. But if he rolls the dice and loses at trial, the judge may hammer him for causing Hutchins' death."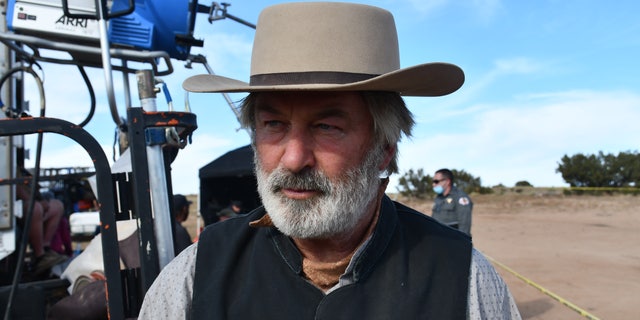 Alec Baldwin shown on the "Rust" movie set in this photo released by the Santa Fe County Sheriff's Office from the investigation.
(Santa Fe County Sheriff's Office)
Rachel Fiset, co-founder and managing partner at Zweiback, Fiset & Zalduendo LLP, claimed that it's "impossible" to know how much time Baldwin would serve if convicted at this point, and noted that the prosecution has a "heavy burden" in this case.
"He would need to be convicted first, and Baldwin has very strong defenses as relates to his conduct and precautions, as he will claim that he was relying on his assistant director's statement that the gun was cold or unloaded," Fiset explained to Fox News Digital.
ALEC BALDWIN INTERVIEW WITH STEPHANOPOULOS WILL 'COME BACK TO HAUNT HIM' IN COURT: LEO TERRELL
"The prosecution has a heavy burden to show that he criminally disregarded that statement and acted with a conscious disregard for human life. The DA will need to show that Baldwin had reason to believe that in handling a weapon he was consciously disregarding the serious injury that could occur from firing the gun."
Baldwin's next step should be to lay low, one legal expert advised.
"He should keep his mouth shut and stop talking," Rahmani emphasized. "The district attorney clearly wants to make an example of him, so he should stop taking advice from his PR team, get with his lawyers and prepare for trial."
Baldwin's attorney called the charges a "terrible miscarriage of justice" in a statement to Fox News Digital on Thursday.
"This decision distorts Halyna Hutchins' tragic death and represents a terrible miscarriage of justice," Luke Nikas of Quinn Emanuel said. "Mr. Baldwin had no reason to believe there was a live bullet in the gun — or anywhere on the movie set. He relied on the professionals with whom he worked, who assured him the gun did not have live rounds. We will fight these charges, and we will win."
CLICK HERE TO SIGN UP FOR THE ENTERTAINMENT NEWSLETTER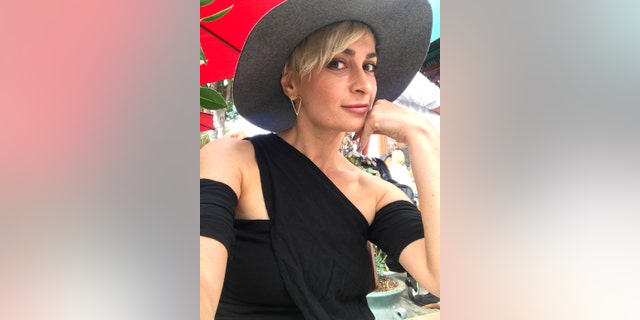 Halyna Hutchins died Oct. 21, 2021, after a gun held by Alec Baldwin fired during a rehearsal for the film "Rust."
( Panish Shea Boyle Ravipudi LLP)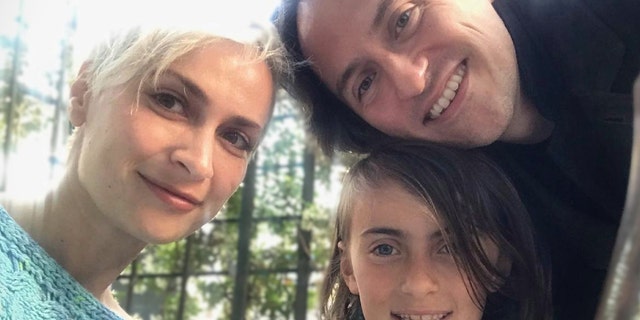 Halyna Hutchins is survived by her husband, Matthew, and their son.
(Hutchins' lawyer Brian Panish)
Before announcing the decision, the district attorney's office spent time reviewing a comprehensive report submitted by the Santa Fe County Sheriff's Office, which has spent the last year investigating how live rounds made it onto the movie set. Gutierrez-Reed and Halls were the only other crew members believed to have handled the gun that fired on set.
"Never in a million years did Hannah think that live rounds could have been in the 'dummy' round box," one of Gutierrez-Reed's attorneys, Jason Bowles, said in a statement shared with Fox News shortly after the fatal accident. "Who put those in there and why is the central question."
Halls allegedly handed Baldwin a .45 revolver, telling him that it was "cold," or safe. Prior to that, Gutierrez-Reed spun the cylinder to show Halls what was in the gun, her lawyer said.
Baldwin has maintained that he did not pull the trigger of the gun — once during a primetime interview shortly following the deadly shooting, and again on a podcast episode. The actor originally said he had pulled the hammer of the gun back as far as he could and released it, but did not pull the trigger.
CLICK HERE TO GET THE FOX NEWS APP