close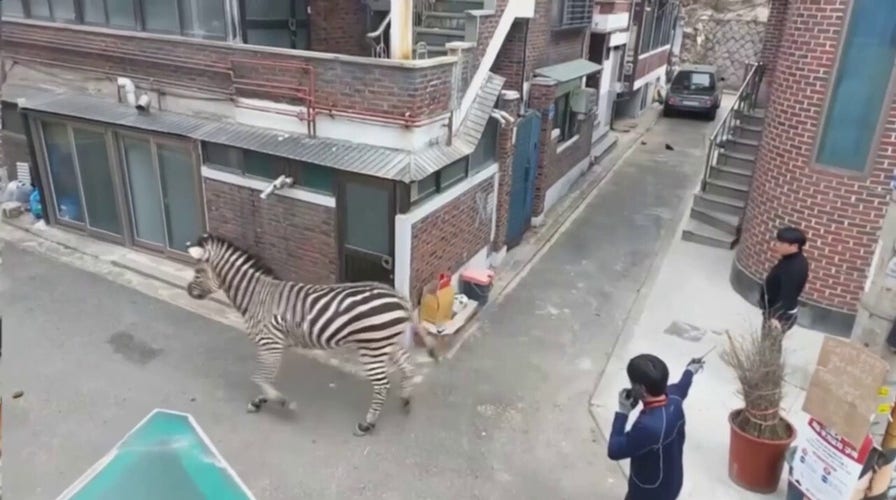 Video
Zebra on the loose in Seoul sparks frantic chase
A zebra escaped from a Seoul, South Korea zoo and led police and firefighters on a chase through city streets before the animal was tranquilized and returned to the zoo. (National Fire Agency via Yonhap)
A zebra has been captured on video galloping through the busy streets of Seoul, South Korea after breaking out of a zoo.
The young male animal named Sero, who was born in 2021 at the Children's Grand Park, was filmed Thursday running alongside traffic and down narrow alleyways, according to footage shared on social media.
Video showed locals cornering the zebra before subduing it with tranquilizers.
As of Friday, the zebra is now back at the zoo and is reported to be in stable condition.
ST. LOUIS ZOO'S ESCAPE-ARTIST BEAR IS HEADING TO A TEXAS ZOO WITH A MOAT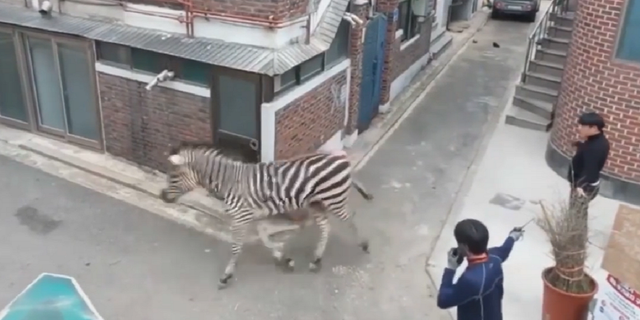 The zebra Sero is seen running around Seoul, South Korea on Thursday.
Choi Ye-ra, an official at the Children's Grand Park, told the Associated Press that the facility is investigating how the zebra escaped its enclosure.
The animal spent about three hours on the run before police and emergency workers recaptured it.
In 2015, six elephants escaped from the same zoo, injuring a woman as they trampled through Seoul.
COW OPTS TO RUN FROM NEW YORK CITY SLAUGHTERHOUSE, WILL SPEND REST OF DAYS AT FARM: VIDEO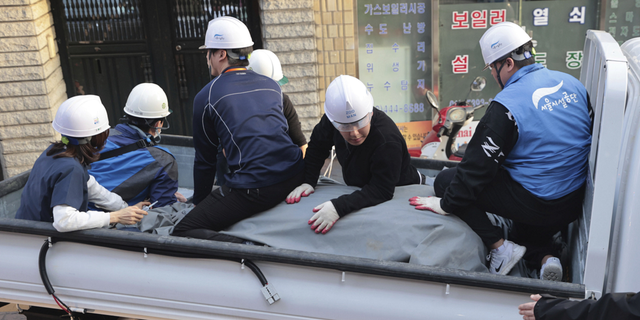 Authorities of Seoul Metropolitan Facilities Management Corporation transport the zebra following its capture Thursday. (Suh Dae-hyeon/Yonhap via AP)
During the incident, one of the animals charged into an alley and struck the 52-year-old victim with its trunk, sending her to a hospital, the AP reported at the time, citing the Yonhap news agency.
"She fell, and I ran away because I was scared," the woman's landlord said while describing how the elephant ran towards them.
Those elephants – which police said escaped as a result of the "zookeeper's carelessness," were eventually recaptured.
CLICK HERE TO GET THE FOX NEWS APP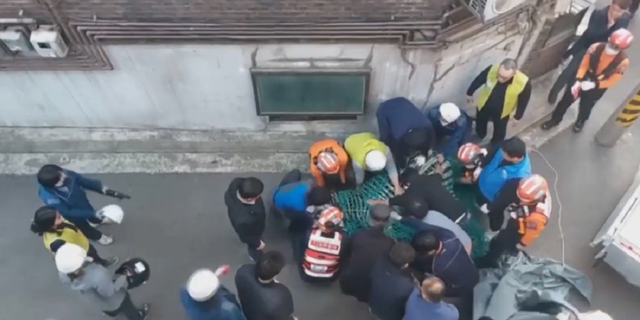 Officials are seen holding the zebra down after recapturing it on Thursday in Seoul.
On its website, the Seoul Children's Grand Park says it has 450 animals from 38 species.
"You can see many animals including Pungsan dogs, Jindo dogs, Sapsali dogs, donkeys, marmosets, monkeys, Japanese monkeys, meerkats, squirrel monkeys, rabbits, sheep, guinea pigs, and black goats," it says.
Greg Norman is a reporter at Fox News Digital.