"The Young and the Restless" actress Tracey Bregman has her Daytime Emmy Award back.
In 2018, the actress lost her home and her coveted award during the devastating Malibu Woolsey Fire. During Bregman's Tuesday appearance on "The Talk," she was surprised with a replacement trophy.
"I understand the Emmy was damaged beyond repair," said "The Talk" co-host Natalie Morales. "So, your family at 'Young and the Restless' wanted to have something for you."
 

 
 

 
 
View this post on Instagram
 

 
 
 

 
 

 
 
 

 
 
Bregman's on-screen husband, Christian Le Blanc, presented her with a black box on stage.
"Now, I would like to present this, an Emmy for outstanding ingenue in a daytime drama series," Le Blanc said as he presented Bregman the award. "But this time it's from the people who love and respect you and cherish you, your CBS, your 'Young and the Restless' family, and I am so honored to be able to give this to you."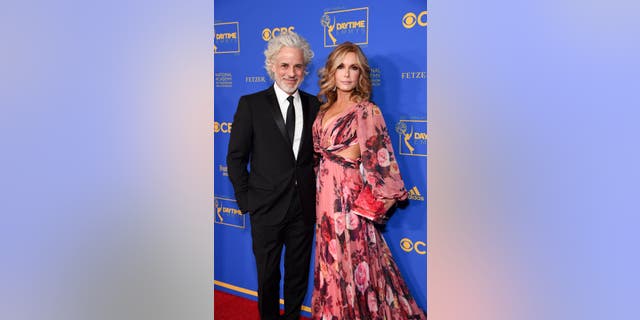 Christian La Blanc presented his "The Young and the Restless" co-star Tracey Bregman the replacement Emmy Award.
(Stewart Cook / CBS / File)
Bregman was overjoyed and surprised to receive her replacement.
"It has been one of the most extraordinary and heartfelt experiences of my career," Bregman said after receiving the statue from the National Academy of Television Arts & Sciences (NATAS).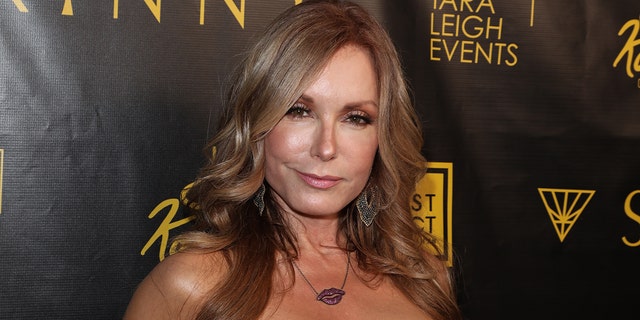 Tracey Bregman's Emmy was destroyed during the Woolsey Fire in 2018.
(Paul Archuleta / File)
"I tried not to go into the 'ugly cry' [on] the air. Thanks to my 'Young and the Restless' family, NATAS, 'The Talk' and everyone who made this moment happen. My heart is so full," she continued.
CLICK HERE TO SIGN UP FOR THE ENTERTAINMENT NEWSLETTER
Adam Sharp, president and CEO of NATAS, said he was "devastated" to hear that Bregman's original award went up in flames in 2018.
"We were devastated to learn of the destruction of Tracey's home, and with it, her well-earned Emmy Award," he said. "As our judges acknowledged, the Emmy statuette is a symbol of her hard work and outstanding dedication to her craft. We are happy it's back home where it belongs."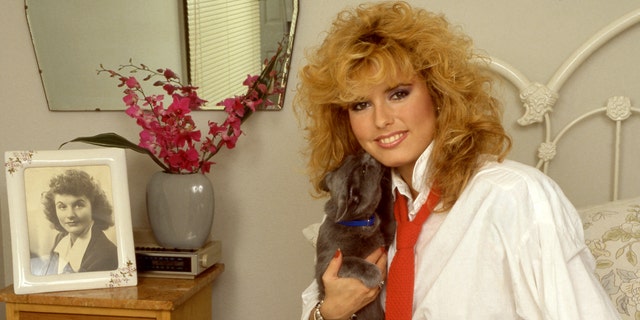 Tracey Bregman poses for a portrait with her dog in Los Angeles circa 1985.
(Donaldson Collection)
Bregman initially won her Emmy in 1985 in the then-category outstanding ingenue/woman in a drama series for her role as Lauren Fenmore in the daytime soap.
CLICK HERE TO GET THE FOX NEWS APP
During the episode of "The Talk," Bregman was celebrating her 40th anniversary on the CBS show, "The Young and the Restless." Bregman also appeared as Lauren Fenmore in the daytime soap opera "The Bold and The Beautiful."