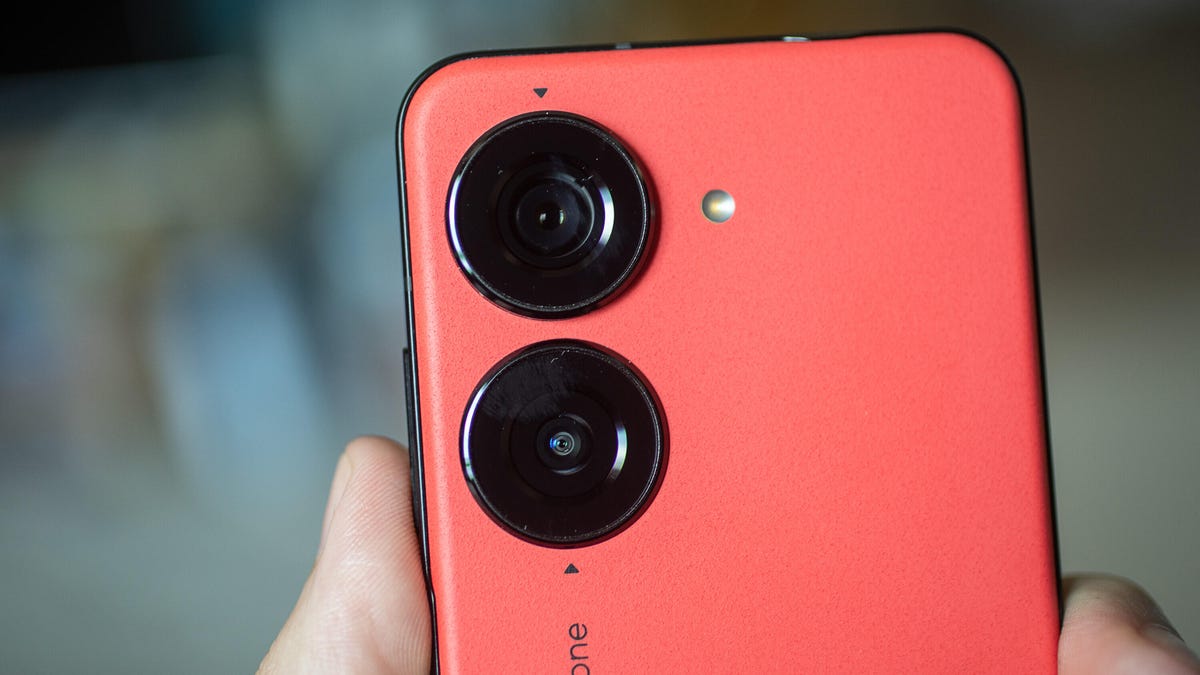 Asus' newest flagship phone is compact and powerful.
Andrew Lanxon/CNET
Asus' Zenfone 10 is now available for preorder in the US with a starting price of $700. The phone launched in the UK and Europe on June 29, starting at £750 in the UK, and the devices began shipping in late July.
Featuring a Qualcomm Snapdragon 8 Gen 2 processor, the Zenfone has a compact 5.9-inch design for those who prefer a phone that fits in one hand. Along with its small size, the phone comes with a 3.5mm headphone jack and five colors: midnight black, starry blue, aurora green, eclipse red and comet white.
See at Asus
While testing the phone out, CNET's Andrew Lanxon said it possesses a powerful processor and performed well for ordinary tasks and more intense activities like gaming. He noted that while Asus is offering four years of security updates, the Zenfone only comes with two years of software support. According to the company's press release, battery life has improved by 13% over the last model, and it's equipped with Ozo audio-powered 3D surround sound.
The device runs on Android 13 and can be ordered via Asus or Amazon. If you order a Zenfone 10 directly from the company's site now, you'll also receive an added freebie: a pair of ROG Cetra True Wireless earbuds.
With its small display, the phone is something of a rarity in a market where standard screen sizes are larger, ranging from 6.1 to 6.3 inches. The phone competition is high, however, with releases from Samsung, Apple, Google and OnePlus this year. CNET's top pick for small phones is Apple's iPhone 13 Mini.