"Yellowstone" actress Piper Perabo is getting candid about her character and the hit television series.
Perabo portrays Summer Higgins, the environmental activist who is staying with John Dutton (Kevin Costner) following her release from prison after a civil disobedience conviction. She becomes the environmental advisor to the newly elected governor of Montana. In real life, the actress considers herself an environmental activist and often takes to her Twitter to raise awareness. She joined Jane Fonda's climate change protest in 2019, as well.
In an interview with Variety, Perabo was asked whether she was worried that her character would come across as a "latte liberal," which is how Beth Dutton (Kelly Reilly) perceives her character.
"I was concerned a little, because that's how Beth views Summer at the beginning, and the audience is so in love with Beth that her view of someone tends to sway them," Perabo shared.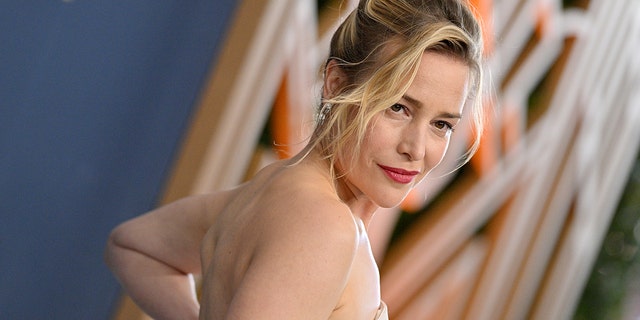 Piper Perabo stars in "Yellowstone" as Summer Higgins.
(Photo by Axelle/Bauer-Griffin)
'YELLOWSTONE' PREMIERE SETS RECORD AS CREATOR EXPLAINS BILLION-DOLLAR RISK BEHIND SUCCESS
When asked about how her own political views do not necessarily align with the Dutton family's, Perabo shared that the differences made it a "fun part of the process" and that she, in fact, has a lot more in common with the family than people might expect.
"It's a fun part of the process. I mean, nobody's saying every character on 'Yellowstone' is an angel, or even correct," she began.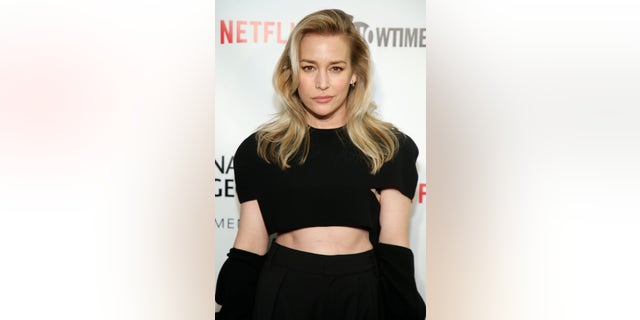 When asked about how her own political views do not necessarily align with the Dutton family's, Perabo shared that the differences made it a "fun part of the process."
(Photo by John Lamparski)
"There's a lot that Taylor Sheridan and the 'Yellowstone' universe believes in that I really believe in, like the representation of Native American values and the different tribes, and the struggle and internal politics of family life. There's just so much there that I really align with, and also when you peel back the layers, land conservation is something that, when you get to the zoom-out picture, we really agree on. I think it's cool to have a show that has very different values that are in conversation — and sometimes in physical altercation."
'YELLOWSTONE' STAR WES BENTLEY OPENS UP ABOUT DRUG ADDICTION, BEING MOST 'HATED' CHARACTER ON HIT SHOW
Perabo also discussed spending a lot of time on the Dutton ranch in season five and her jaw-dropping brawl with Beth. From the actress's perspective, Summer leaves prison lonely, with no family or friends to turn to — just John Dutton.
"One thing I realized at the beginning of the season was when Summer gets out of prison, the only one there is John, and it's not like John brings her to his house and she calls her folks or her friends. She doesn't call anybody, she just starts living there on that ranch. And because of that, I went with this idea of the loneliness of Summer's character," she shared.
Taylor Sheridan, Kelly Reilly and Kevin Costner attend the premiere of Paramount Pictures' "Yellowstone" at Paramount Studios on June 11, 2018, in Hollywood, California. 
(Photo by Presley Ann/Getty Images)
She continued: "So I think there's a real desire for family that Summer can see. As f–ked up as the Duttons are, everybody's family is kind of f–ked up, and families are still the rock of a lot of things, even if it's your chosen family and not your family of origin. So I don't think Summer wants to let go of what she's found, because I'm not sure she has it anywhere else."
WATCH KEVIN COSTNER CLASSICS ON FOX NATION
Perabo shared that her fight with Reilly's character was choreographed by their stunt coordinator more than a month before they actually filmed the scene.
"As we learn it, our stunt coordinator will watch us to see what parts we would do well. If there was a part that he didn't like, he would take it out and then he would re-choreograph. So even just learning it, and him creating a long fight that we can do — except for the hip toss, Kelly and I could do the whole fight," she said.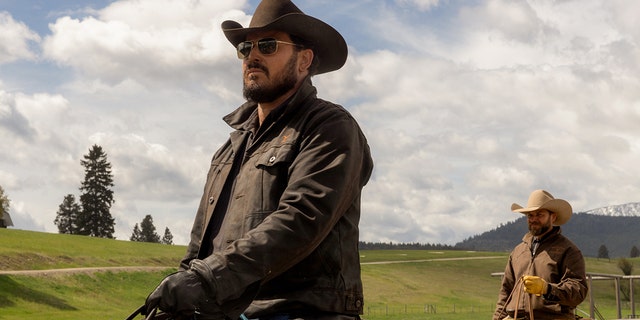 Cole Hauser riding a horse in Montana as Rip Wheeler.
(Paramount Network)
She noted that Cole Hauser, or Rip Wheeler, was present during the entire scene, because he had to come break up his wife and Summer mid-fight.
CLICK HERE TO SIGN UP FOR THE ENTERTAINMENT NEWSLETTER
"He's always good for a laugh, and it's nice to have him around. So in the end, although we're kicking the living hell out of each other, it was so fun," Perabo said.
Her husband, Stephen Kay, is a director on "Yellowstone" and her stepdaughter, Lilli Kay, portrays Clara in season five.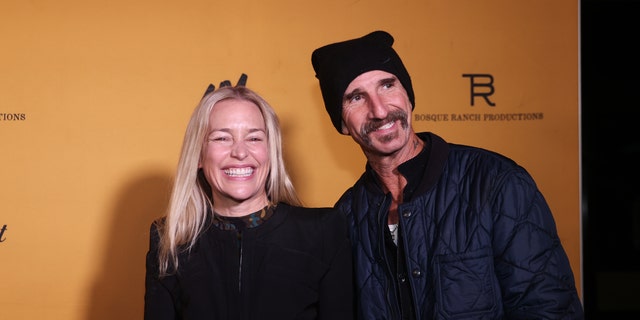 Piper Perabo's husband, Stephen T. Kay, serves as a director of "Yellowstone."
(Photo by Omar Vega)
"It's really a dream come true to have your family working together. I've seen photos of Anjelica Huston on John Huston's sets, and Lilli was growing up on sets of Stephen's, but to have her at work with us . . . she's so good as Clara."
CLICK HERE TO GET THE FOX NEWS APP
The mid-season-five finale of "Yellowstone" kicked off the new year. The show will air the second half of the fifth season this summer.