Cole Hauser and his wife Cynthia Daniel admitted that their 10-year-old daughter doesn't like watching his "Yellowstone" character Rip Wheeler kiss Beth Dutton (Kelly Reilly) on the Western drama.
"It makes her really uncomfortable," Daniel, 46, told US Weekly of their daughter Steely Rose while the couple walked the Golden Globes red carpet on Tuesday.
"Especially at first," Hauser, 47, added. "She was like, 'What the hell was that?'" He laughed that she "almost ran out of the room pissed off." He said since then she has gotten used to it.
They said their three children have grown up watching "Yellowstone," which debuted in 2018. The couple also share two older sons born in 2004 and 2008.
'YELLOWSTONE' STAR COLE HAUSER REACTS TO POTENTIAL IMPENDING DEATH IN SEASON 5 FINALE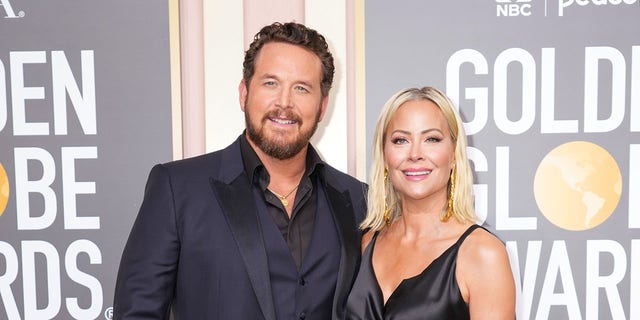 Cole Hauser and wife Cynthia Daniel at the Golden Globe awards on Tuesday. 
(Photo by Kevin Mazur/Getty Images)
Daniel said it's also a little uncomfortable for her to watch her husband's love scenes.
"I mean, I have to say the first episode was Cole slamming Beth against the wall, having sex and making out, so it was a little intense, but like I said Kelly is such a cool girl, and she makes it very comfortable."
GOLDEN GLOBES: 'YELLOWSTONE' STAR KEVIN COSTNER SAYS HE HAD TO MISS CEREMONY DUE TO FLOODING AFTER LA STORMS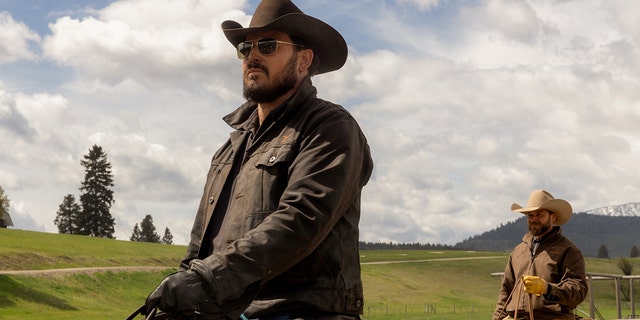 Cole Hauser riding a horse in Montana as Rip Wheeler.
(Paramount Network)
Daniel, a former actress, said she "love[s] their characters together" and Hauser said Reilly is "like a sister," adding that them along with Reilly and her husband Kyle Baugher have all gotten to know each other and are like "family."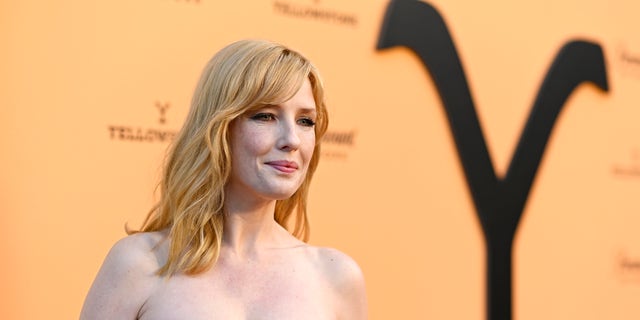 Kelly Reilly plays Cole Hauser's love interest Beth Dutton on "Yellowstone." 
(Photo by Frazer Harrison/Getty Images for Paramount Network)
CLICK HERE TO GET THE FOX NEWS APP
Hauser added that he thinks Rip and Beth's characters are "meant to be together" and he would hope his character's happy ending would involve him "sitting on a porch with Beth."