Could sibling rivalry in "Yellowstone" turn deadly?
Star of the hit show, Cole Hauser, is playing coy when it comes to any potential deaths in the second half of Season 5.
Speaking with Entertainment Tonight at the Golden Globes, Hauser admitted "I'm not the man to ask, but listen, you never know — Taylor is one of those kinds of writers where you never know what's coming," he said about co-creator of the show Taylor Sheridan.
"I love that about him. I think the show is amazing because of it," he added.
'YELLOWSTONE' STAR COLE HAUSER SAYS KEVIN COSTNER TAUGHT HIM TO BE 'A GENTLEMAN ON SET': 'IT'S INSPIRING'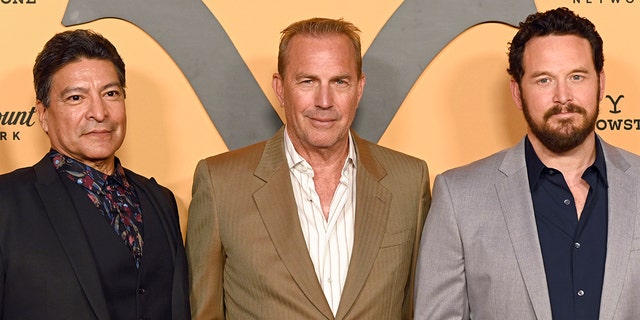 Cole Hauser, pictured alongside fellow cast members Gil Birmingham and Kevin Costner, talks a potential death in the Dutton family.
(Frazer Harrison/Getty Images for Paramount Network)
In terms of what plots lie ahead from Sheridan, and whether death may be involved, Hauser says "We'll see what he comes up with and concocts in the next season to come."
In the mid-season finale, siblings Beth and Jamie Dutton's contentious relationship reaches a tipping point, seemingly suggesting only one Dutton can survive. Beth is played by Kelly Reilly while Wes Bentley portrays Jamie.
Hauser, who plays Rip Wheeler, Beth's husband, doesn't want to speculate on which sibling might get to the other first.
"Ooh, I don't know, I would never," he explained, before his real-life wife, Cynthia Daniel interjected.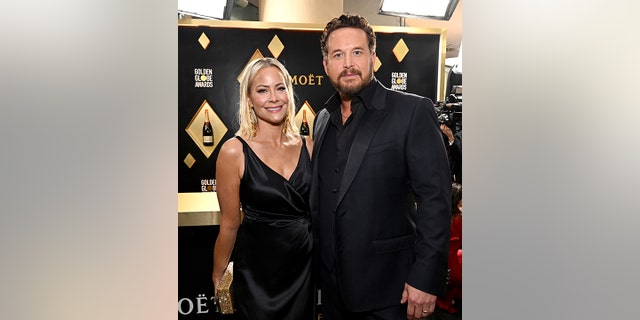 Cole Hauser and Cynthia Daniel attended the 80th Annual Golden Globe Awards on Tuesday.
(Michael Kovac/Getty Images for Moët and Chandon)
CLICK HERE TO SIGN UP FOR THE ENTERTAINMENT NEWSLETTER
"I'm Team Beth. I'm always Team Beth," Daniel insisted.
She also revealed that just because she's married to the show's star, doesn't mean she gets any insider information.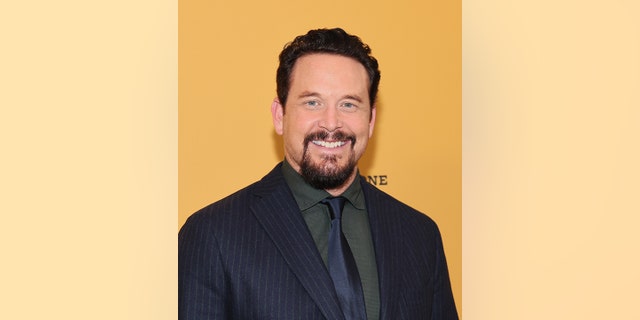 Cole Hauser discussed how he handles reading scripts around his wife.
(Dia Dipasupil)
CLICK HERE TO GET THE FOX NEWS APP
"I actually like to be treated as a fan," she shared. "I don't let him tell me anything. I don't read any of the scripts ahead of time."
"I can't even talk to her about stuff when I'm you know, reading the scripts. She won't let me," Hauser insisted.
The latter half of Season 5 of "Yellowstone" will resume with new episodes this summer on Paramount Network.