White House Press Secretary Karine Jean-Pierre said that COVID-19 isn't over after a Republican congressman said he wouldn't attend a reception hosted by President Biden because of a coronavirus testing requirement, despite Biden previously saying that the "pandemic is over."
Jean-Pierre made the comment during a Tuesday press conference after Rep. Nick LaLota, R-N.Y., said he wouldn't attend a White House reception for freshman House members because of a mandatory vaccination attestation and negative COVID-19 test result.
"We have protections in place to protect staff and the president of the United States. COVID isn't over. We've been very clear about that," Jean-Pierre said. "Hundreds of Americans are dying every day and cases are increasing right now today. That's why we take common sense measures like COVID testing ahead of large indoor gatherings at the White House."
In a statement, LaLota said that he's rejecting Biden's invitation to the freshman reception over the COVID-19 vaccination attestation and testing requirement.
PRESIDENT BIDEN DECLARES THAT THE COVID-19 PANDEMIC 'IS OVER' WEEKS BEFORE THE MIDTERM ELECTIONS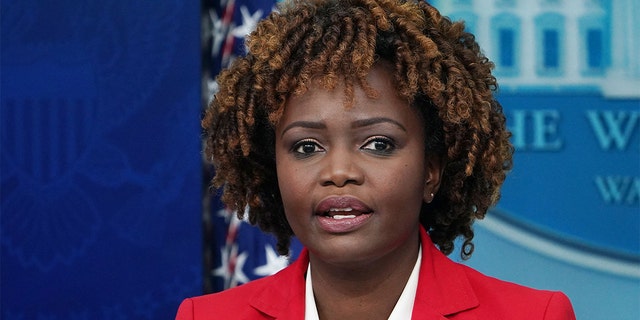 White House press secretary Karine Jean-Pierre speaks during the daily press briefing in the Brady Briefing Room of the White House in Washington, D.C., on Jan. 20, 2023. 
(Mandel Ngan/AFP via Getty Images)
"Out of protest, I will not be attending President Biden's gathering of Freshman House Members at the White House this week." said LaLota. "The President's requirements include Members being tested for COVID 24 hours prior to visiting the White House coupled with each Member either attesting to being vaccinated or being subject to mandatory masking and social distancing."
"The time for arbitrary and unscientific pandemic protocols should be far behind us and I am forgoing a historic trip to the White House to raise awareness of this punitive policy in hopes that President Biden will reverse it and other arbitrary, outdated, and unscientific restrictions across the federal system," he added.
In September 2022, Biden said that the pandemic is "over" but said the country still has an issue with COVID-19.
FORMER VICE PRESIDENT MIKE PENCE DISCOVERED CLASSIFIED DOCUMENTS IN INDIANA HOME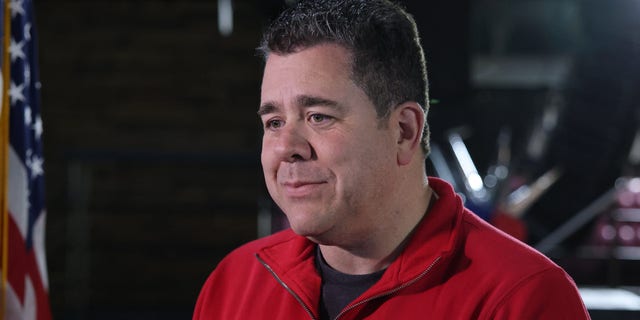 Patchogue, N.Y.: Congressional candidate Nick LaLota speaks to media on election day in Patchogue, New York, on November 8, 2022.
(Thomas A. Ferrara/Newsday RM via Getty)
"Is the pandemic over?," a reporter asked Biden. "The pandemic is over. We still have a problem with COVID. We're still doing a lot of work on it," Biden responded.
"If you notice, no one's wearing a mask, everybody seems to be in pretty good shape," Biden added while he walked through the Detroit Auto Show.
CLICK HERE TO GET THE FOX NEWS APP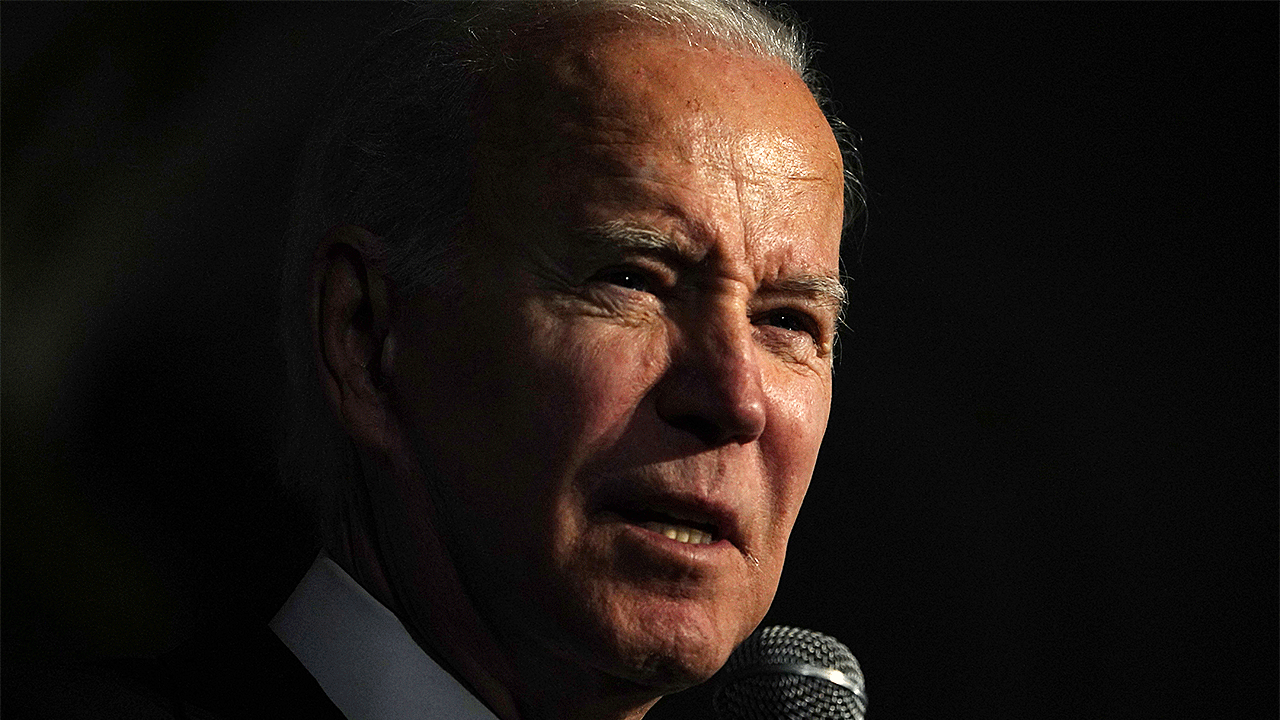 President Joe Biden was inaugurated on Jan. 20, 2021
(Andrew Caballero)
After LaLota's decision to boycott the reception over its COVID-19 policies, other Republicans such as Rep. Wesley Hunt, R-Texas, decided to do the same.
"5 months ago, President Biden declared on national television that the pandemic was over. However, the White House is requiring a negative COVID test to attend tonight's taxpayer funded soirée. I politely decline," Hunt said.