close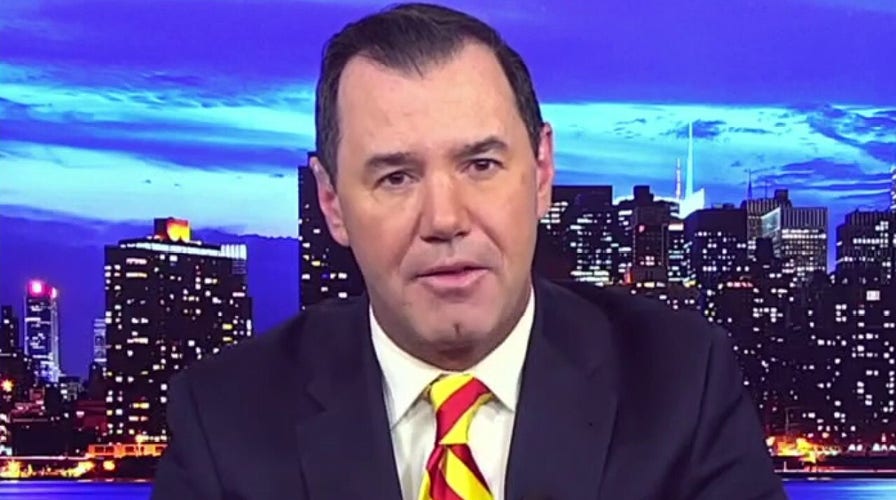 Video
Joe Concha rips Biden's struggle to address Chinese spy flights: 'Everything is as clear as mud at this point'
Fox News contributor Joe Concha rips Biden for his silence on the Chinese spy craft fiasco.
The White House is firing back Monday at fresh claims from China that U.S.-owned high-altitude balloons have "illegally flown" over its airspace more than 10 times since last year, calling them "false" and the "latest example of China scrambling to do damage control."
Foreign Ministry spokesperson Wang Wenbin made the allegations but gave no details about the alleged U.S. balloons, how they had been dealt with or whether they had government or military links.
"It is also common for U.S. balloons to illegally enter the airspace of other countries," Wang said at a daily briefing. "Since last year, U.S. high-altitude balloons have illegally flown over China's airspace more than 10 times without the approval of Chinese authorities."
Wang added the U.S. should "first reflect on itself and change course, rather than smear and instigate a confrontation."
CHINA CLAIMS 'UNIDENTIFIED OBJECT' IN ITS AIRSPACE, PREPARED TO SHOOT IT DOWN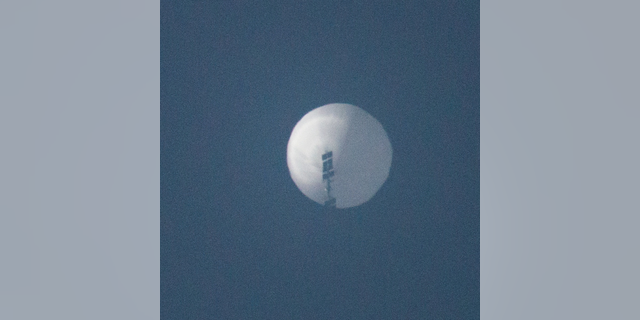 A balloon flies in the sky over Billings, Montana, Feb. 1, 2023 in this picture obtained from social media. (Chase Doak/via Reuters)
However, National Security Council Spokesperson Adrienne Watson tweeted that "Any claim that the US government operates surveillance balloons over the PRC is false.
"It is China that has a high-altitude surveillance balloon program for intelligence collection, that it has used to violate the sovereignty of the U.S. and over 40 countries across 5 continents," she continued.
"This is the latest example of China scrambling to do damage control," Watson added. "It has repeatedly and wrongly claimed the surveillance balloon it sent over the U.S. was a weather balloon and has failed to offer any credible explanations for its intrusion into our airspace, airspace of others."
US MILITARY SHOOTS DOWN UNIDENTIFIED FLYING OBJECT IN GREAT LAKES REGION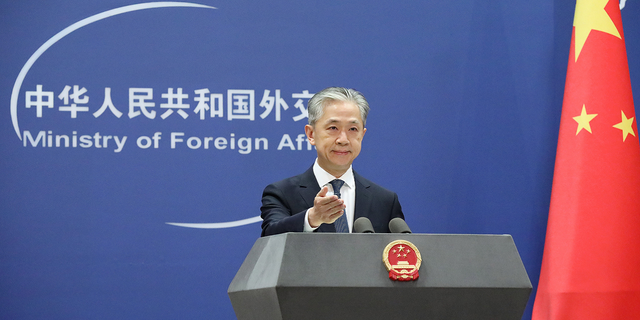 Chinese Foreign Ministry spokesperson Wang Wenbin attends a regular press conference on May 24, 2022 in Beijing.
Fox News Digital has reached out to the State Department for comment.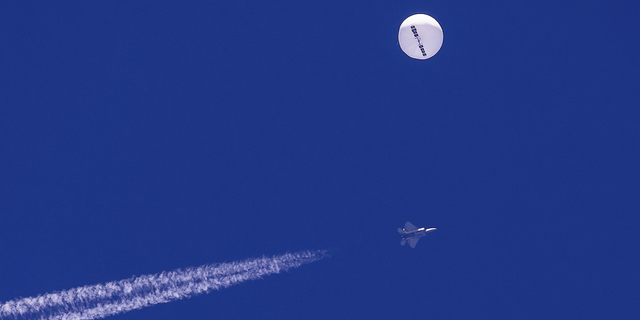 A large balloon drifts above the Atlantic Ocean, just off the coast of South Carolina, with a fighter jet and its contrail seen below it, on Saturday, Feb. 4. (Chad Fish via AP)
The Chinese allegations came after the U.S. shot down a suspected Chinese spy balloon that had crossed from Alaska to South Carolina.
CLICK HERE TO GET THE FOX NEWS APP
Three other unidentified flying objects have been shot down over the U.S. and Canada in recent days.
The Associated Press contributed to this report.
Greg Norman is a reporter at Fox News Digital.