close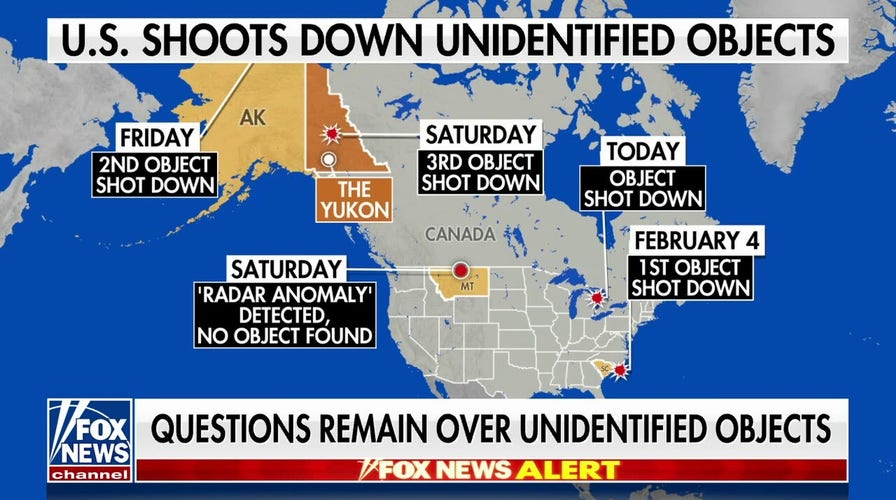 Video
Biden needs to level with the American people about these unidentified objects: Brent Sadler
Capt. Brent Sadler weighs in on how the China spy flight changes US-China relations and how the Biden administration should respond to three unidentified objects shot down on 'Sunday Night In America.' 
The recent U.S. shootdowns of a Chinese spy balloon and other unidentified flying objects is a "sign of how the global threat picture is changing for the worse," a top U.K. official warned Monday.
Defense Secretary Ben Wallace made the remark to The Telegraph less than a day after President Biden ordered an F-16 to shoot down an airborne object flying at around 20,000 feet over Lake Huron.
It followed the downing of mystery objects in Canada and Alaska, and the Chinese spy balloon near South Carolina.
"The U.K. and her allies will review what these airspace intrusions mean for our security," Wallace said, according to Reuters. "This development is another sign of how the global threat picture is changing for the worse."
CHINESE MILITARY AIRCRAFT, VESSELS DETECTED AROUND TAIWAN AFTER US CONDUCTS EXERCISES IN SOUTH CHINA SEA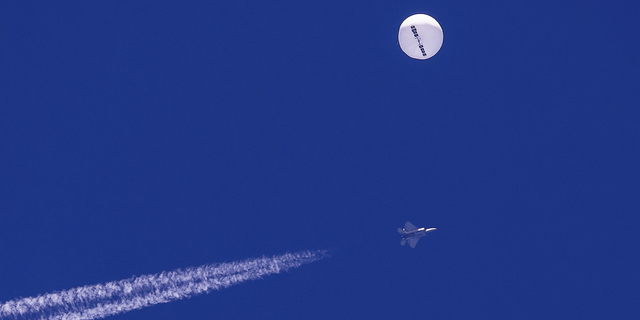 The Chinese spy balloon drifts above the Atlantic Ocean, just off the coast of South Carolina, with a fighter jet and its contrail seen below it, on Saturday, Feb. 4. (Chad Fish via AP)
Chinese foreign ministry spokesman Wang Wenbin, when asked to react to Wallace's comments at a press briefing in Beijing Monday, said "We have already stated our position on the incident in question.
CANADIAN RECOVERY TEAMS SEARCHING FOR THIRD FLYING OBJECT SHOT DOWN OVER NORTH AMERICAN AIRSPACE, TRUDEAU SAYS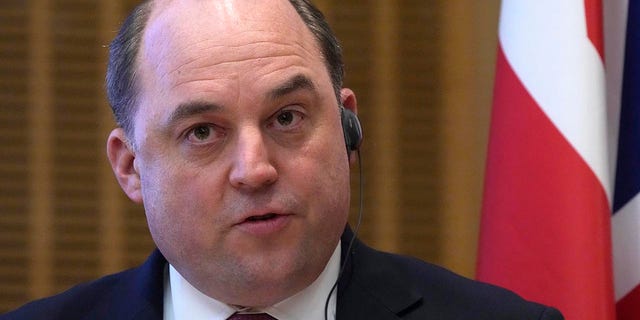 British Defense Secretary Ben Wallace speaks during a news conference following his meeting with Russian Defense Minister Sergei Shoigu at the British Embassy in Moscow, Russia, on Feb. 11, 2022.  (AP Photo/Alexander Zemlianichenko, Pool, File)
"All parties should look at it objectively and stop playing up the issue," Reuters quoted him as saying.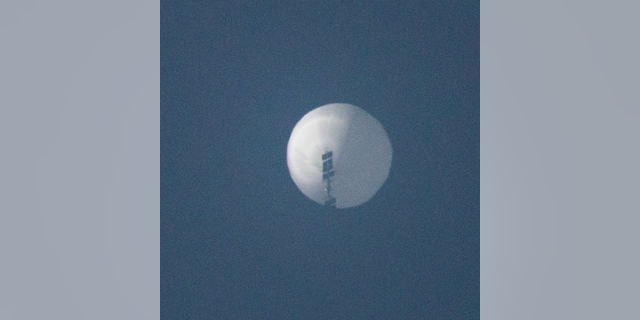 A balloon flies in the sky over Billings, Montana, U.S. February 1, 2023 in this picture obtained from social media. (Chase Doak/via Reuters)
British junior transport minister Richard Holden also told Sky News Monday that "it is possible" China has already flown spy balloons over Britain.
CLICK HERE TO GET THE FOX NEWS APP
"The government is concerned about what's going on," he said, according to Reuters. "China is a hostile state and we need to be aware of that and the way it acts and behaves."
Greg Norman is a reporter at Fox News Digital.