Biden spokeswoman Karine Jean-Pierre insisted Friday that the White House has been transparent with the Obama-era classified documents found in President Biden's possession, but she would not say whether the recovered documents will be shared with the American people.
The president is now under investigation by a special counsel appointed by Attorney General Merrick Garland following the discovery of classified documents in a Washington, D.C., office at the Penn Biden Center and additional classified materials found in his garage in Wilmington, Delaware.
During a press briefing Friday, Jean-Pierre emphasized to reporters that Biden has been "fully cooperating" with the Justice Department in turning over the documents and said he will continue to do so with the special counsel.
"The president's team is going to continue to fully cooperate with the Department of Justice, and we respect that process, and that's what we're going to do," Jean-Pierre said.
WHO HAD ACCESS TO BIDEN CLASSIFIED DOCUMENTS? REPUBLICAN DEMANDS WHITE HOUSE RELEASE DELAWARE VISITOR LOGS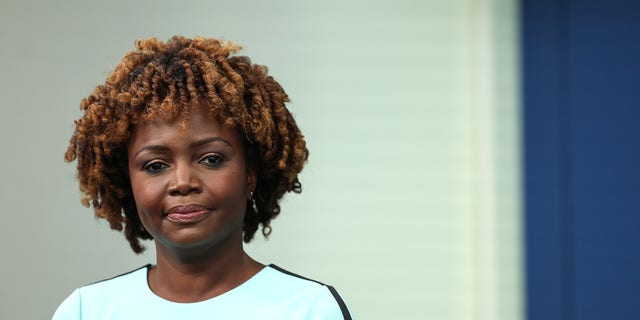 White House press secretary Karine Jean-Pierre attends a press briefing at the White House on Jan. 13, 2023, in Washington, D.C.
(Kevin Dietsch/Getty Images)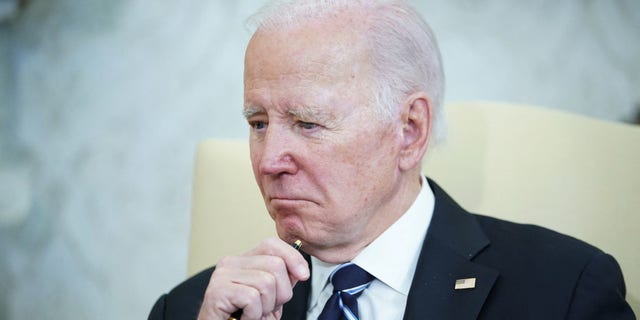 President Biden listens to Japanese Prime Minister Fumio Kishida speak in the Oval Office of the White House in Washington, D.C., on Jan. 13, 2023.
(MANDEL NGAN/AFP via Getty Images)
WHAT WE KNOW SO FAR: TIMELINE OF BIDEN'S CLASSIFIED DOCUMENTS DEBACLE
Pressed on whether the discovered materials should be shared with the American people, Jean-Pierre said there is an "ongoing process" and that the White House has been transparent, speaking "when it is appropriate."
Asked if Biden has undercut his campaign promise to restore confidence in the Justice Department and the presidency after the various allegations of wrongdoing surrounding former President Donald Trump, Jean-Pierre indicated the appointment of a special counsel shows the department is acting independently of Biden.
BIDEN IGNORES SHOUTED QUESTIONS ON CLASSIFIED DOCUMENTS INVESTIGATION AS HE METS WITH JAPANESE PM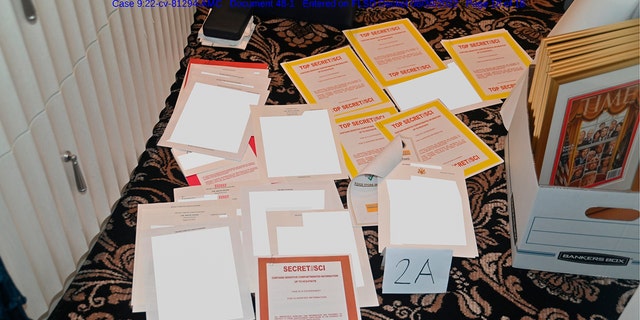 This image contained in a court filing by the Department of Justice on Aug. 30, 2022, and redacted by in part by the FBI, shows a photo of documents seized during the Aug. 8 search by the FBI of former President Donald Trump's Mar-a-Lago estate in Florida. 
(Department of Justice via AP)
"This has been done in a transparent way when it relates to how this was dealt with, with the Department of Justice and the [National] Archives," she asserted. "The president takes this very, very seriously."
Biden has been caught up in controversy after a stash of Obama-era classified documents was found at the Washington offices of the Penn Biden Center, a think tank of the University of Pennsylvania named for the president. Attorneys for the president discovered the documents on Nov. 2, days before the midterm elections, but the revelation was not made public until Monday.
White House lawyers revealed Thursday that a second stash of documents with classified markings was uncovered in storage in Biden's garage in Wilmington, Delaware, and said all the documents were immediately turned over to the Justice Department.
CLICK HERE TO GET THE FOX NEWS APP
Republicans have piled on the president, comparing the situation to revelations last year that Trump had kept nearly 300 classified documents at his Mar-a-Lago home in Florida, which were seized in an FBI raid. They have accused Biden of holding a "double standard" and vowed to use their new House majority to subpoena records and thoroughly investigate Biden for any hint of misconduct.