It's been 25 years since fans were first introduced to Dawson, Joey and Pacy on "Dawson's Creek."
The show focused on Dawson Leery and his group of friends as they navigated high school and he pursued his dream of making it in Hollywood. One of the main storylines followed the love triangle between him, Pacy and Joey, starting in the third season, which put Dawson and Pacy's friendship to the ultimate test.
The TV series aired six seasons, from 1998 to 2003.
Many of the show's stars were just starting out when "Dawson's Creek" premiered. They quickly skyrocketed to fame with the success of the show. Some in the cast later earned Academy and Emmy Award nominations for other projects.
Here is what the cast is up to today.
JAMES VAN DER BEEK SAYS FUTURE HOLLYWOOD CAREER WOULD HAVE TO 'FIT AROUND' HIS FAMILY AFTER MOVE TO TEXAS
James Van Der Beek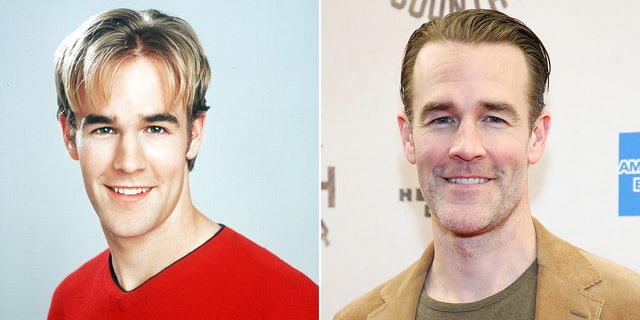 James Van Der Beek
(Getty Images)
Starring as the main character, Dawson Leery, James Van Der Beek quickly became a household name.
He landed a role in "Varsity Blues" in 1999, just one year after the show premiered, and he won an MTV Movie Award.
While the show was still airing, Van Der Beek starred in a number of high-profile movies such as "Scary Movie," "Texas Rangers," "Jay and Silent Bob Strike Back" and "The Rules of Attraction."
Once "Dawson's Creek" ended, he transitioned to guest appearances in various TV shows, such as "How I Met Your Mother," "Criminal Minds," "Ugly Betty," "One Tree Hill" and "Medium." In 2010, Van Der Beek was cast in a major recurring role in "Mercy," starring alongside Josh Lucas and Jon Hamm as an ICU doctor who is hiding a dark secret.
Van Der Beek has never been one to take himself too seriously, later starring as a fictional version of himself in "Don't Trust the B—- in Apartment 23."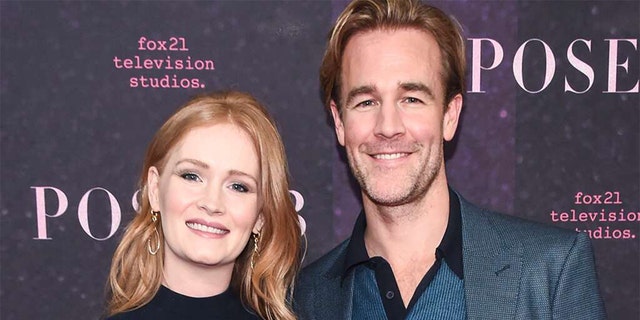 Actor James Van Der Beek and his wife, Kimberly, have been married 12 years and have six children.
(Getty Images)
JAMES VAN DER BEEK SAYS MOVING FROM LOS ANGELES TO AUSTIN WAS 'GROUNDING' FOR HIS FAMILY
The actor had a five-episode arch on the popular FX show "Pose," a small part in Matt Damon's film "Downsizing" and produced, wrote and starred in "What Would Diplo Do." In 2019, he participated in the 28th season of "Dancing with the Stars," finishing in fifth place.
Van Der Beek married his first wife Heather Ann McComb in 2003, but they divorced in 2010. That same year, he married his second wife Kimberly Brook. The two are still married and have six kids: Olivia, Joshua, Annabel, Emilia, Gwendolyn and Jeremiah.
 

 
 

 
 
View this post on Instagram
 

 
 
 

 
 

 
 
 

 
 
Katie Holmes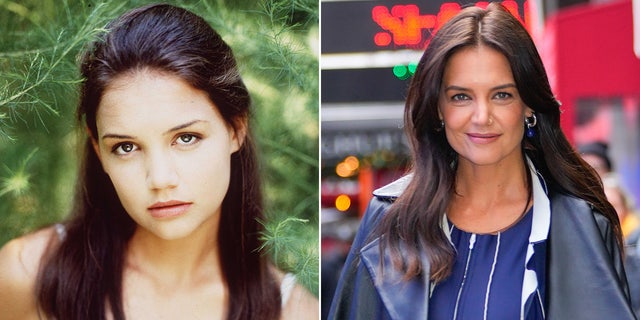 Katie Holmes became an overnight success after playing Joey Potter on "Dawson's Creek."
(Getty Images)
Katie Holmes' audition for the role of Joey Potter on "Dawson's Creek" was reportedly so amazing she won the part instantly. Once the show premiered, she quickly caught the attention of the nation and graced the covers of "Seventeen," "TV Guide" and "Rolling Stone."
While still playing Joey, Holmes began a career in movies, starring in "Disturbing Behavior," for which she won an MTV Movie Award. She also starred in films alongside big-name actors, including Michael Douglas in "Wonder Boys," Colin Farrell in "Phone Booth," Robert Downey Jr. in "The Singing Detective" and Cate Blanchett in "The Gift," in which Holmes did her first nude scene.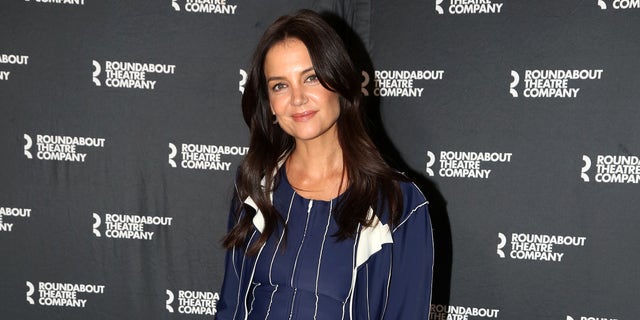 Katie Holmes stars in the off-Broadway play "The Wanderers." Opening night is set for Feb. 16.
(Bruce Glikas/Getty Images)
Her first role after "Dawson's Creek" ended was in "Pieces of April," which critics agreed was Holmes' best work. Variety wrote that it was "one of her best film performances." Holmes followed this up with major roles in the movies "First Daughter," "Batman Begins," "Thank You For Smoking" and "Mad Money."
Holmes dipped her toe into the world of directing in 2015 with a short documentary about Olympic gymnast Nadia Comăneci, "Eternal Princess." Holmes directed her first movie, "All We Had," in 2016.
TOM CRUISE, KATIE HOLMES' DAUGHTER MAKES BIG SCREEN DEBUT
As for the actress' personal life, she got engaged to actor Chris Klein in 2003, but they called it quits in 2005. That same year, she began dating Tom Cruise, who she had previously gushed over to Seventeen magazine, saying, "I think every little girl dreams about her wedding. I used to think I was going to marry Tom Cruise."
After only seven weeks of dating, her dream came true in Nov. 2006 when she and Cruise got hitched. They had one daughter, Suri Cruise, born that same year.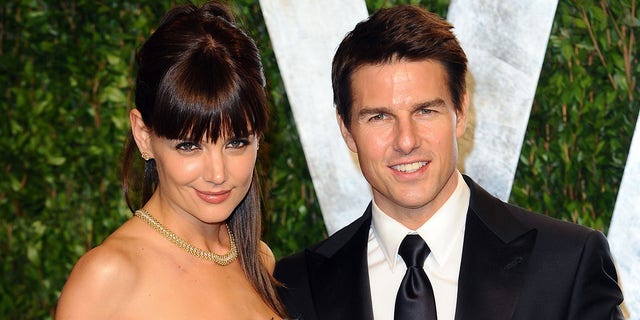 Katie Holmes and Tom Cruise were married nearly six years and have one daughter together.
(Anthony Harvey/Getty Images)
Holmes and Cruise opted to keep Suri out of the public eye for a majority of her childhood.
In June 2012, Holmes filed for divorce. At the time, they released a joint statement requesting privacy as they worked through the terms of both their divorce and custody agreement for their daughter, according to a report from People magazine.
The statement seemed to confirm reports that Holmes filed for divorce because she did not agree with Cruise's religious beliefs and his approach to raising their daughter in the Church of Scientology. Their divorce was finalized in July 2012, with Holmes receiving full custody of Suri.
From 2013 to 2019, Holmes was rumored to be dating actor Jamie Fox and had a brief romance with chef Emilio Vitolo Jr. from 2020 to 2021.
Michelle Williams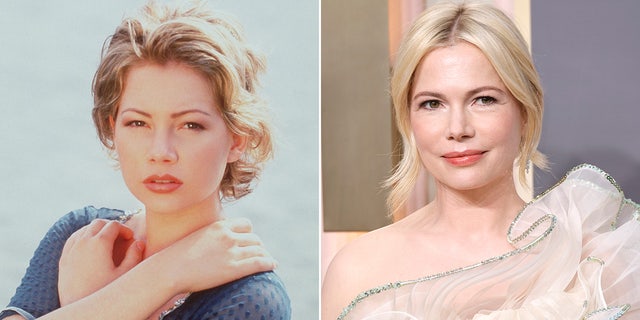 Michelle Williams played Jen Lindley on "Dawson's Creek" all six seasons.
(Getty Images)
Michelle Williams had a few credits to her name before getting cast as Jen Lindley in "Dawson's Creek." She has since gone on to win numerous awards, including a Golden Globe and an Emmy.
Her first big role in a movie came in 1998 when she appeared alongside Jamie Lee Curtis in "Halloween H20: 20 Years Later," the seventh installment in the Halloween franchise.
While she starred in a few films during and after her time on "Dawson's Creek," her big break came when she landed a supporting role in the drama "Brokeback Mountain." The part garnered Williams her first Academy Award nomination.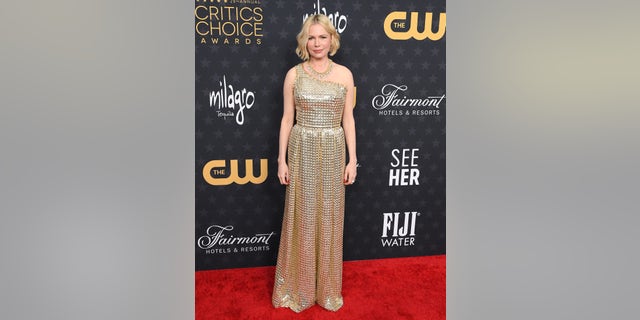 Michelle Williams is an Emmy and Golden Globe winner. She's also received four Academy Award nominations.
(Steve Granitz/FilmMagic)
In 2010, she received her second Oscar nomination for her role in "Blue Valentine" alongside Ryan Gosling.
Her third nomination came the following year for her portrayal of Marilyn Monroe in "My Week With Marilyn." She followed that up with "Oz the Great and Powerful" and "Manchester by the Sea," for which she received her fourth Academy Award nomination.
In 2019, the actress won an Emmy and a Golden Globe Award for her portrayal of dancer Gwen Verdon in the miniseries "Fosse/Verdon."
MICHELLE WILLIAMS SHARES WHY SHE HASN'T WATCHED ANY OF HER MOVIES OR TV PROJECTS IN OVER A DECADE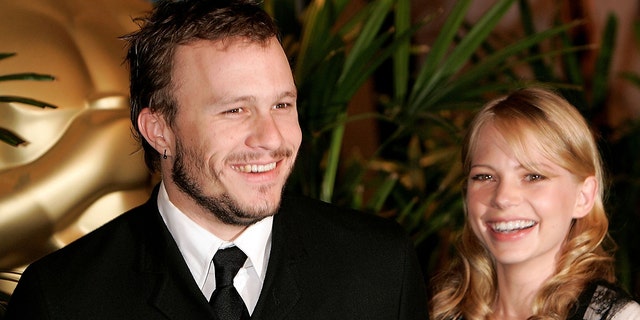 Michelle Williams dated her "Brokeback Mountain" co-star Heath Ledger for three years, breaking up shortly before his death in 2007.
(Kevin Winter/Getty Images)
While filming "Brokeback Mountain," Williams became romantically involved with co-star Heath Ledger. The two dated three years and had a daughter together, Matilda. The couple broke up just a few months prior to the actor's tragic death caused by an accidental overdose in 2007.
Eight years after Ledger's death, Williams told Newsweek losing her daughter's father doesn't get any easier. "It's just that the more time passes, the more you miss someone. In some ways it gets worse. That's what I would say," she told the outlet.
Through all the heartbreak, Williams never gave up on love. She married her first husband, Phil Elverum, in July 2018, but they divorced a year later.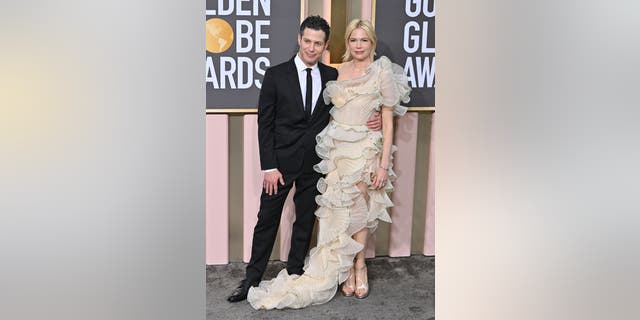 Michelle Williams and director Thomas Kail were married in 2020 and have two children together.
(Frederic J. Brown/AFP via Getty Images)
In December 2019, she announced she was engaged to theater director Thomas Kail. She also revealed she was pregnant with their first child. They were married in March 2020, and their son was born in June of that year. In May 2022, she announced she was pregnant with their second child.
Joshua Jackson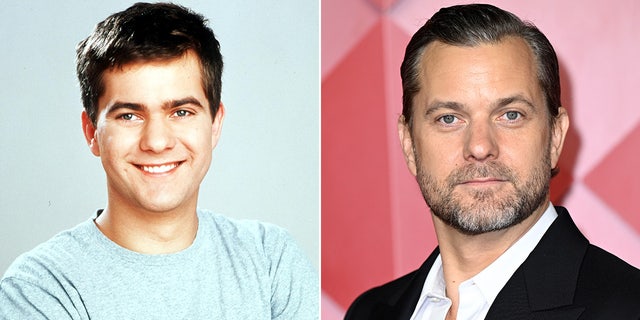 Joshua Jackson starred as Pacey Witter on "Dawson's Creek."
(Getty Images)
Joshua Jackson had already made a name for himself as Charlie Conway in "The Mighty Ducks," and its two sequels before signing on to play Pacey Witter on "Dawson's Creek."
During his time on the show, Jackson also appeared in a few films, including "Cruel Intentions" with Reese Witherspoon and Sarah Michelle Gellar, "The Skulls" alongside Paul Walker, "Gossip" with Kate Hudson and "The Safety of Objects" alongside Glenn Close.
Once the TV series ended, he continued appearing in films, including "Bobby" with Anthony Hopkins and Demi Moore, "Cursed" with Christina Ricci, and "Inescapable" alongside Marisa Tomei.
Jackson also starred in the popular science fiction series "Fringe" for five seasons, from 2008 until 2013. His time on "Fringe" was quickly followed by a lead role in Showtime's hit show, "The Affair," which he starred in from 2014-2019.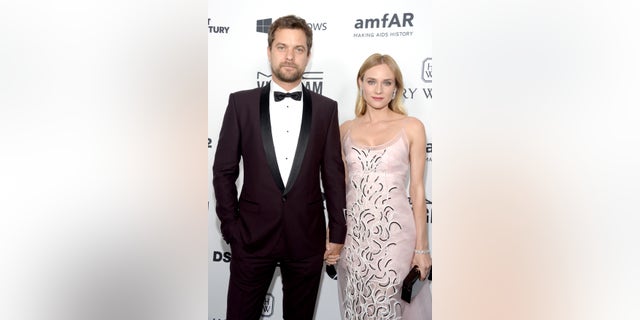 Joshua Jackson and actress Diane Kruger dated for 10 years.
(Kevin Tachman/Getty Images for amfAR)
The actor also had a leading role in the miniseries "Little Fires Everywhere" in 2020, and "Dr. Death" in 2021.
The next year, it was announced he would be starring in "Fatal Attraction," a show on Paramount+.
JOSHUA JACKSON AND JODIE TURNER-SMITH WELCOME FIRST CHILD TOGETHER
Jackson has also had some trouble with the law. After getting into a fight with a security guard in 2002 while at a hockey game, he was arrested and charged with assault, affray and public intoxication and disruption. However, the charges were dropped after he agreed to go to an alcohol education program and do community service.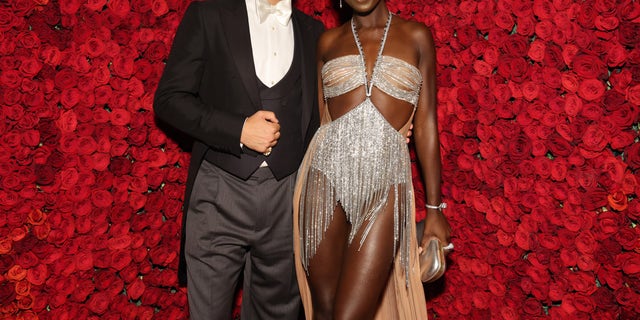 Joshua Jackson and Jodie Turner-Smith were married in 2019 and have one daughter together.
(Cindy Ord/MG22/Getty Images for The Met Museum/Vogue)
As for his love life, Jackson was in a relationship with Katie Holmes while filming "Dawson's Creek," but they broke up after two years together. He later dated Diane Kruger for 10 years, from 2006 to 2016. In December 2019, he married actress Jodie Turner-Smith. The couple welcomed their daughter in April 2020.
Mary Beth Peil
Mary Beth Peil played Evelyn "Grams" Ryan on "Dawson's Creek." She had a strong career as a stage actress and an opera singer before transitioning to screen acting.
(Getty Images)
Mary Beth Peil was an accomplished opera and soprano singer and stage actress before she decided to take her talents to the small screen.
She starred as Evelyn "Grams" Ryan in "Dawson's Creek," becoming the only actress outside the main four young stars to be credited as a series regular.
Some of her early acting credits include "The Odd Couple II," "The Reagans," "The Stepford Wives," "Flags of Our Fathers" and "The List." During this time, she also appeared in the off-Broadway play "As Thousands Cheer," as well as the Broadway plays "Sweeney Todd" and "Nine."
From 2009 to 2016, Peil played a role in another successful TV show, "The Good Wife," starring as the mother of Chris Noth's character.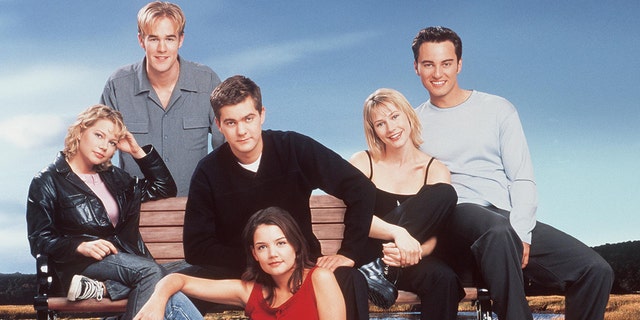 The cast of "Dawson's Creek" (Season 3). Back row: James Van Der Beek. Middle row: Michelle Williams, Joshua Jackson, Meredith Monroe and Kerr Smith. Front row: Katie Holmes.
(2000 Columbia/TriStar International Television. A Sony Pictures Entertainment Company)
She also continued to work on stage. In 2010, she appeared in the original Broadway cast of "Women on the Verge of a Nervous Breakdown" and starred in Stephen Sondheim's "The Follies" in 2011, alongside Bernadette Peters.
In 2017, Peil joined the cast of "Anastasia" on Broadway, playing the role of the Dowager Empress Maria Feodorovna, a role that landed her a Tony Award nomination.
The 82-year-old was married to her ex-husband, clarinetist Jerry Kirkbride, for 22 years before they divorced in 1993. Prior to their divorce, the couple had two children, a son named Micheal and a daughter named Gwyneth, and now have two grandchildren, Olivia and Sydney.
Kerr Smith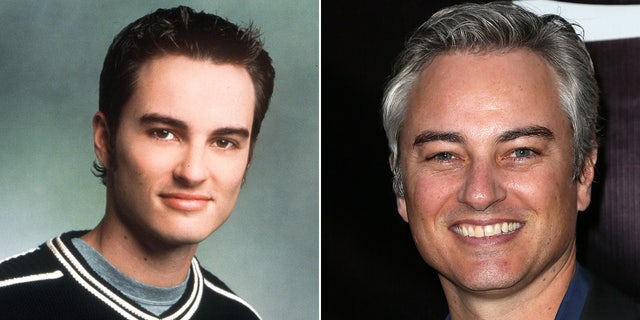 Kerr Smith joined the cast of "Dawson's Creek" as Jack McPhee in season 2 of the show after getting his start on "As the World Turns."
(Getty Images)
Kerr Smith joined the cast of "Dawson's Creek" as Jack McPhee in season two of the show, having started his career only a few years earlier on "As the World Turns."
During his time on the show, Smith appeared in a few films, including "Hit and Runaway" and "Final Destination." Smith later got a 10-episode role on "Charmed," and had some guest appearances on "The Closer," "Justice" and "CSI: NY."
After a few other projects, including "Criminal Minds" and "Agents of S.H.I.E.L.D.," he started a 19-episode arch on "The Fosters," playing the birth father of one of the main characters.
He followed up his role in "The Fosters" with guest appearances on popular shows "NCIS: Los Angeles," "Riverdale" and "The Resident."
Smith married Harmoni Everett in June 2003. The couple divorced in March 2009 after nearly six years of marriage.
Meredith Monroe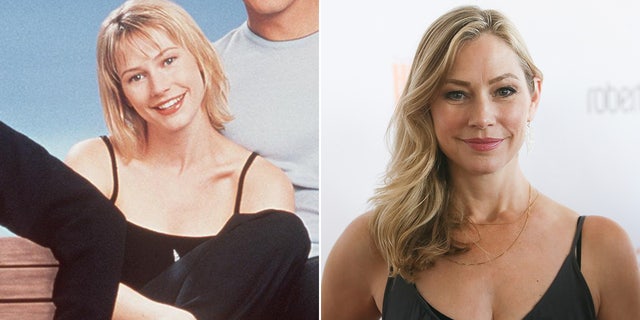 Meredith Monroe played Andie McPhee on "Dawson's Creek."
(Getty Images)
Meredith Monroe was a series regular on "Dawson's Creek," playing Andie McPhee for seasons 2 and 3 and became a recurring character in season 4.
After "Dawson's Creek," she made a ton of guest appearances in some other popular shows, including "CSI: Miami," 'House," "Bones," "Private Practice," "Crossing Jordan," "The Mentalist," "Psych," "NCIS," "The Closer" and "Hawaii Five-0."
She's appeared in a total of 16 episodes of "Criminal Minds," and has also had roles in "NCIS: Los Angeles," "Hart of Dixie," "Castle" and "S.W.A.T." In 2018, she joined the cast of "13 Reasons Why" as the mother of Alex Standall, appearing on the show for 10 episodes.
Monroe married Steven Kavovit in 1999, and they have two children.
Mary-Margaret Humes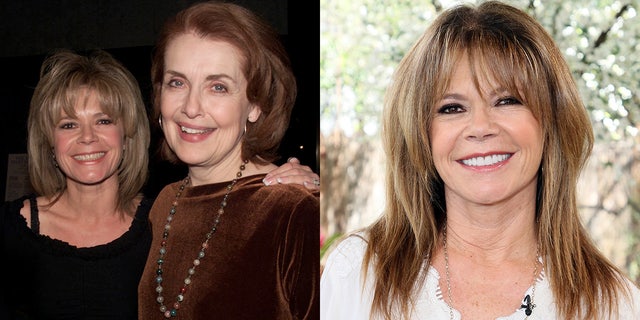 Mary-Margaret Humes played Dawson's mother Gail Leery on "Dawson's Creek."
(Getty Images)
Mary Margaret Humes was an established actor by the time she took the role of Gale Leery on "Dawson's Creek," having appeared on a number of shows such as "Blossom" and "Murphy Brown."
Humes has appeared in many TV shows, including "Touched by an Angel," 'CSI: NY," "Grey's Anatomy," "Ghost Whisperer" and "Criminal Minds."
In 2010, Humes starred in her first Hallmark movie, "Dad's Home." She went on to star in eight more, including "Matchmaker Santa," "Home by Spring," "Christmas in Love," "Winter Love Story," "A Feeling of Home," "A Valentine's Match," "Two Tickets to Paradise" and "A Christmas to Treasure."
Aside from Hallmark movies, Hume has also recently appeared in the hit ABC show "The Rookie."
Busy Philipps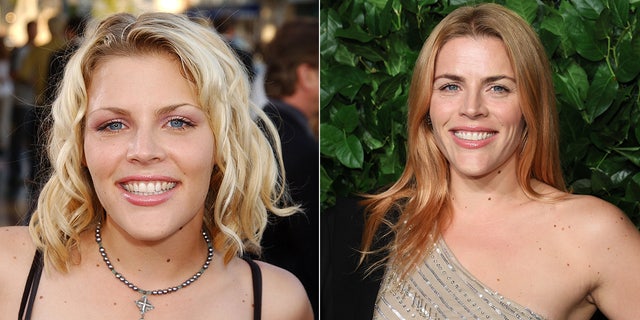 Busy Philipps played the role of Audrey Liddell on season 5 of "Dawson's Creek." 
(Getty Images)
Busy Philipps got her big break as Kim Kelly on "Freaks and Geeks," before joining the cast of "Dawson's Creek" in 2001. Although she was a late addition, joining in season 5, she was nominated for a Teen Choice Award for choice sidekick for her role as Audrey Liddell.
After the show came to an end, Philipps appeared in "White Chicks," "Life As We Know It," "Entourage," "ER," and "How I Met Your Mother." She later had a part in "He's Just Not That Into You," "Community" and "I Don't Know How She Does It" with Sarah Jessica Parker.
CLICK HERE TO SIGN UP FOR THE ENTERTAINMENT NEWSLETTER
From 2009 to 2015, Philipps starred alongside Courtney Cox in "Cougar Town" as Laurie Keller. The actress continued to appear in shows such as "New Girl," "Angie Tribeca," "The Odd Couple" and "Drunk History."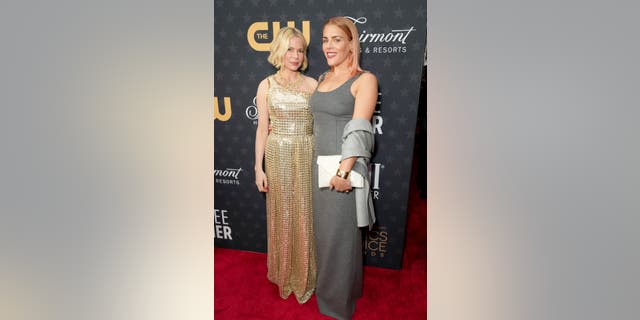 Michelle Williams and Busy Philipps have been best friends for years and walked the red carpet together at the 2023 Critic's Choice Awards.
(Kevin Mazur)
In 2018, the actress got her own late-night talk show on E! called "Busy Tonight," but it was canceled after only one season. She hosts a podcast, "Busy Philipps is Doing Her Best," which she hosts with the former writers from her talk show.
She also released her memoir, "This Will Only Hurt a Little," in 2018. In the book, she talked about her experiences as an actress on set of her various projects in an effort to show how women are treated in the industry.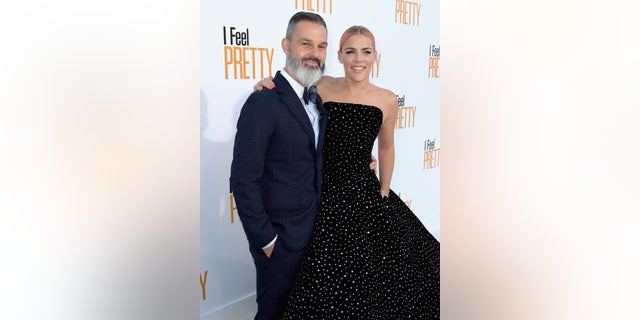 Busy Philipps and Marc Silverstein were married nearly 14 years before announcing their separation in 2021.
(Kevin Winter/Getty Images)
CLICK HERE TO GET THE FOX NEWS APP
Philipps married screenwriter Marc Silverstein in June 2007. The couple was married for nearly 14 years before announcing their separation in February 2021. They have two daughters together, Birdie and Cricket.