close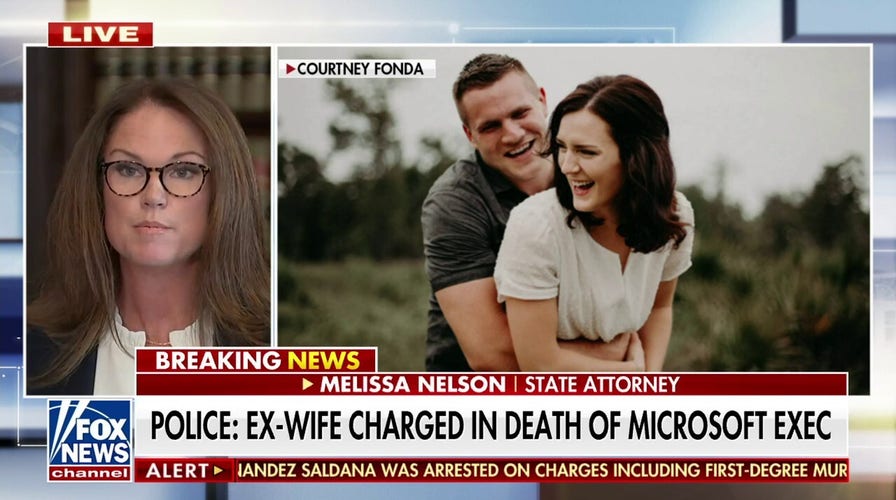 Video
Ex-wife charged in death of Microsoft executive
Florida State Attorney Melissa Nelson announces first-degree murder charges against Shanna Gardner-Fernandez and the state's intent to seek the death penalty for the killing of Microsoft executive Jared Bridegan.
A wealthy Pennsylvania dentist who killed his wife on a 2016 African safari trip was sentenced to life in prison Monday.
Lawrence "Larry" Rudolph, 68, was convicted of murder and fraud earlier this month after prosecutors say he fatally shot his 57-year-old wife, Bianca Rudolph, with help from his mistress, 65-year-old Lori Milliron, and then scammed nine different companies, some of which were based in Colorado, out of nearly $4.9 million in life insurance policies.
"The murder was the culmination of a lifetime spent seeking domination and control over others through wealth and power," prosecutors said in a court filing.
Lawrence and Bianca Rudolph were married for 34 years before Bianca's murder. Lawrence had claimed his wife accidentally shot herself with a rifle while packing their belongings after a trip to Kafue National Park.
MISTRESS OF DENTIST WHO SHOT WIFE ON AFRICAN SAFARI LEARNS FATE IN MURDER COVER-UP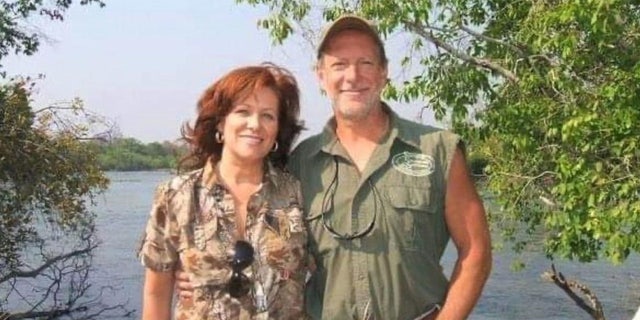 Bianca and Lawrence "Larry" Rudolph are pictured on a trip before her October 2016 murder in Zambia. (Facebook)
Prosecutors said otherwise, noting that Bianca could not have shot herself because the bullet wound to her heart was consistent with a shot fired from 2.5 to 3 feet away from her body.
WEALTHY DENTIST FOUND GUILTY OF MURDERING WIFE ON AFRICAN SAFARI TRIP
"The murder of Bianca Rudolph was not an easy case to investigate and prosecute, but it was the right thing to do to seek justice for this victim, her family, and her friends," FBI Denver Field Office Special Agent in Charge Michael Schneider said in an August statement after Lawrence's conviction.
Rudolph "thought he could murder his wife overseas and get away with it," but "[h]is actions raised red flags, and the FBI was ready to step in to investigate," Schneider added.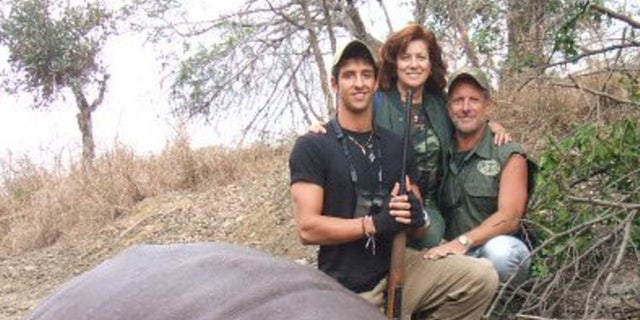 A photo of Biana and Lawrence  Rudolph with their grown son on a hunting trip. Lawrence Rudolph is on trial for murdering his wife on a trip to Zambia, so he could be with his mistress. (Facebook)
Rudolph is also facing $25 million in fines for murdering his wife, possibly on top of more prison time and $10 million in additional fines for mail fraud.
Meanwhile, Milliorn lied to a grand jury regarding the nature of her relationship with Rudolph and his crimes, which he confessed to her in 2020 prior to their respective trials.
Her affair with Rudolph "waxed and waned over twenty years and had been kept a secret from Rudolph's children," her attorneys said in a 2022 filing.
WEALTHY DENTIST IN LOVE TRIANGLE DENIES KILLING HIS WIFE ON AFRICAN SAFARI TRIP
"The defendant received tens of thousands in cash before Bianca's murder. After the murder, she had all of her needs satisfied as part of a cosseted lifestyle that involved international travel, long weekends at second and third homes in Cabo San Lucas and Idaho, 'regular' status at an expensive steak restaurant, and a place by Rudolph's side at a mansion in Arizona. The defendant self-reported having $10,000 in cash on hand at her arrest," U.S. Attorney Cole Finegan said in a June statement.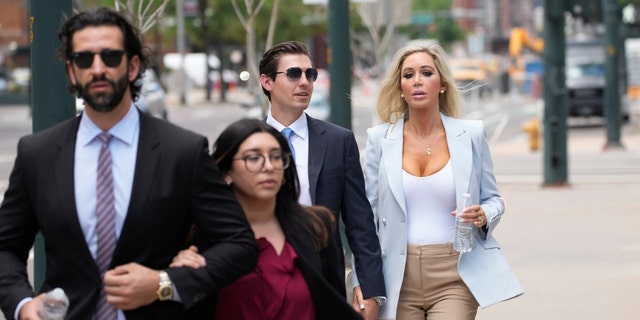 The couple's two adult children, Julian and AnaBianca Rudolph, have so far opted not to to speak publicly about the death. (David Zalubowski, File)
Ana Rudolph, Bianca and Lawrence's daughter, said in June that Milliron "plotted to eliminate" her mother seven years ago, and Judge William J. Martínez agreed, sentencing the defendant to 17 years in prison.
CLICK HERE TO GET THE FOX NEWS APP
Rudolph, who owned a successful dental franchise in Pittsburgh, had a net worth of $15 million that he did not want to split with his wife in the event of a divorce, according to prosecutors.
Fox News' Rebecca Rosenberg and The Associated Press contributed to this report.
Audrey Conklin is a digital reporter for Fox News Digital and FOX Business. Email tips to [email protected] or on Twitter at @audpants.