As much as $45 billion was spent on fraudulent claims for unemployment insurance during the COVID pandemic, according to a new report from the Government Accountability Office (GAO).
The report released Monday said that while the Department of Labor has taken steps to reduce Unemployment Insurance (UI) fraud, it has yet to develop a broad strategy based on prior recommendations from GAO. That left the billions of dollars available for COVID-related unemployment relief susceptible to fraud over the last few years.
"Without an antifraud strategy, DOL is not able to ensure that it is addressing the most significant fraud risks facing the UI system in alignment with the Fraud Risk Framework," GAO said.
UTAH DOCTOR CHARGED WITH DESTROYING COVID-19 VACCINES, GIVING FAKE SHOTS TO CHILDREN AT THEIR PARENTS' REQUEST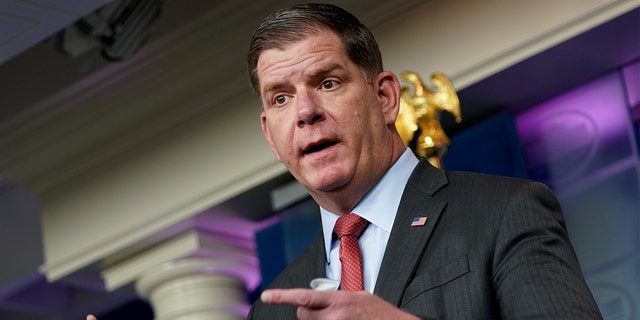 A new report says the Unemployment Insurance program run by the Labor Department, currently led by Secretary Marty Walsh, paid out billions in fake claims during the COVID pandemic.
(Reuters/Erin Scott/File Photo)
According to the report, the government spent $878 billion on UI measures between April 2020 and September 2022 to cope with staggering job losses during the pandemic. The estimates of how much money went toward fraudulent claims is based on an analysis of the UI system roughly in the first two years of the pandemic.
The report said $4.3 billion has been confirmed by state workforce agencies as fraudulent UI payments, but said that doesn't reflect ongoing investigations into all fraudulent payments that total $45 billion.
GAO said the "unprecedented demand" for UI benefits increased the risk of improper payments and revealed weaknesses in the system aimed at stopping these payments before they go out.
More than 300 people have pleaded guilty to fraud-related charges aimed at bilking the UI program as of last summer, GAO said. In one case, a former state employee uses other people's identities to submit nearly 200 fraudulent applications for UI benefits, which let that employee collect more than $4 million in benefits.
CHINA GRAPPLES WITH MASSIVE COVID WAVE WITH FULL EMERGENCY WARDS AND CROWDED CREMATORIUMS: 'MANY PEOPLE DYING'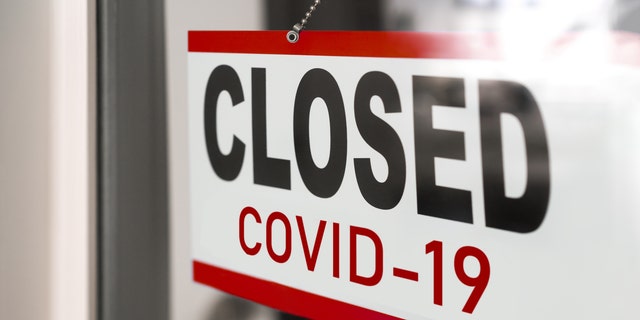 Thousands of retail shops across the country were closed down during COVID, which drove up demand for federal unemployment benefits.
(iStock)
Another person took $1.6 million by submitting online applications for UI benefits in 17 states.
The estimate of up to $45 billion in fraudulent payments shows that there is a "substantial amount of potential fraud in UI programs," the report said.
GAO added that it's difficult to measure the extent of fraud across the system. For example, it noted that the Labor Department estimates as much as $8.5 billion went to fraudulent UI claims in 2021.
GAO said if that level of fraud were extrapolated out to the entire pandemic period, that suggests more than $60 billion in fraudulent payments were made, although it suggested caution in using that estimate.
CHINA ONLY COUNTING COVID-19 DEATHS DUE TO RESPIRATORY FAILURE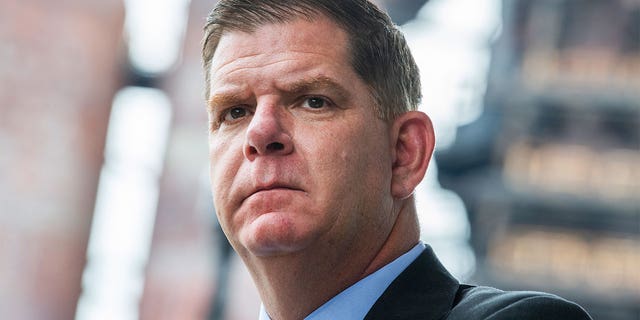 The Labor Department was told to boost its anti-fraud effort to reduce payouts to fraudulent claims for unemployment benefits.
(Tom Williams/CQ-Roll Call, Inc via Getty Images)
The report concluded that the secretary of Labor should implement an anti fraud strategy for UI payments. In response to that recommendation, the Department of Labor said this work is already underway.
CLICK HERE TO GET THE FOX NEWS APP
The GAO report was requested last year by Republican Sen. Mike Crapo of Idaho and former GOP Sen. Rob Portman of Ohio; Rep. James Comer, R-Ky., who now chairs the House Oversight and Accountability Committee; and former Rep. Kevin Brady, R-Texas.