South Carolina voters are divided on whether former President Donald Trump should have been charged in Georgia as he accelerates his 2024 campaign.
Trump, along with 18 co-defendants, was indicted by District Attorney Fani Willis on 13 charges relating to his alleged efforts to overturn the results of the 2020 presidential election in Georgia.
The former president turned himself in Thursday and was booked into the Fulton County Jail in Atlanta.
"I felt like it was very political," a South Carolinian told Fox News Digital when asked about Trump's controversial indictment. "Yes, there is precedent for wrongdoing, but instead of actually doing it the proper way, they're using it as a political tool rather than doing the right thing."
DONALD TRUMP MUGSHOT RELEASED AFTER GEORGIA BOOKING, FIRST EVER FOR A FORMER PRESIDENT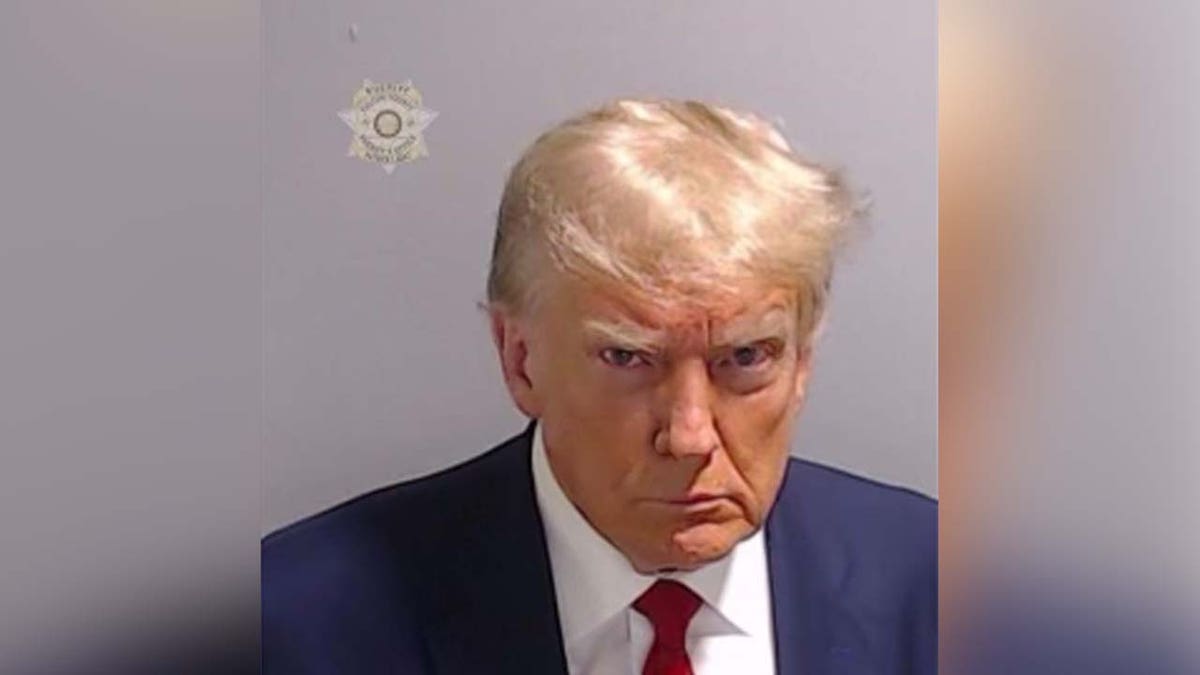 Former President Donald Trump's mugshot. (Fulton County Sheriff's Office)
"Nobody should be above the law," another individual told Fox. "I'm neither a Democrat nor Republican. But if you decide that somebody's not supposed to (do something), just like me — a normal citizen — I would go to jail. So if he'd done something wrong, and he's convicted, that's where he needs to go."
Other potential voters in Columbia, South Carolina, believe the charges to be politically driven.
CONSERVATIVES UNLOAD AFTER TRUMP BOOKED INTO GEORGIA JAIL IN 4TH INDICTMENT: 'SICKENING'
"The grounds that they're using to indict him is ridiculous," someone said of the charges. "He's entitled to his opinion on the 12th Amendment. And you have Stacey Abrams that denied the election and still denies the election, but yet Trump denies it and they indict him. And it's just political interference."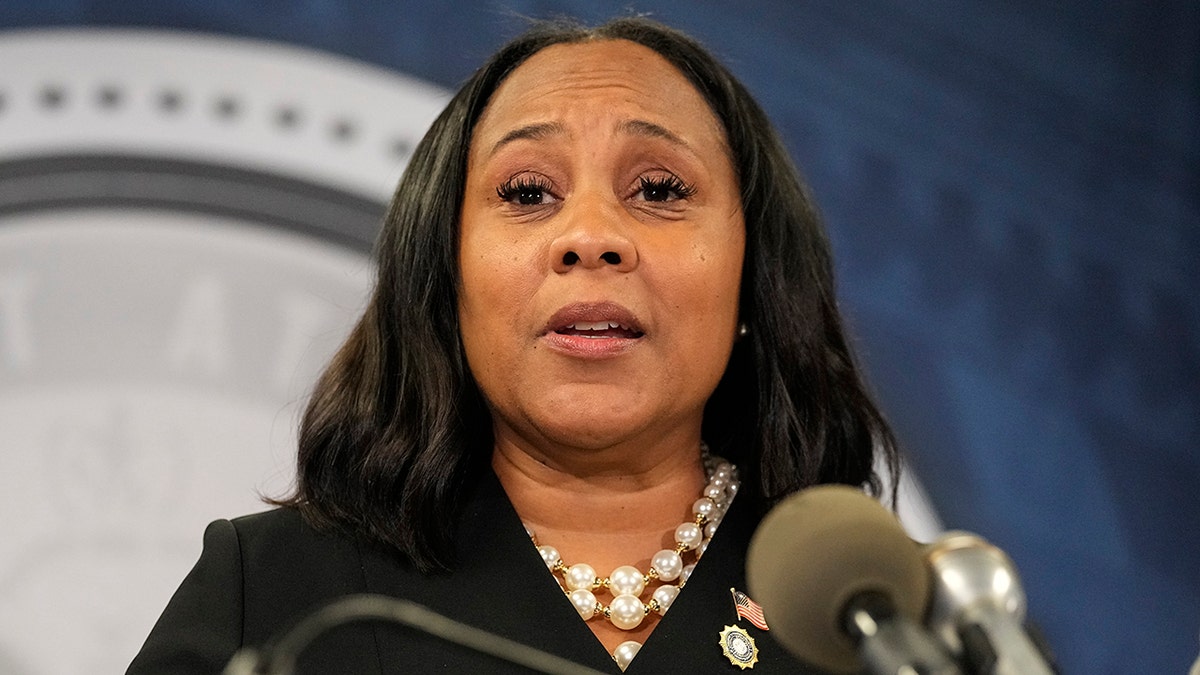 Fulton County District Attorney Fani Willis. (John Bazemore)
"How do you indict him for asking questions?" another individual said, defending the former president. "I mean, what is America going to come to if a guy that's running for president, and he's leading the opposition party, and he gets indicted? I don't think that's very fair. I don't. I hate that America has come to that. That scares me."
"I think it's a distraction. I think that they don't want him to run again," another said, referring to Trump's 2024 presidential campaign.
The first-ever mugshot of a former president was captured of Trump after he turned himself in, and one person spoke of getting the image "framed and put it up in the house."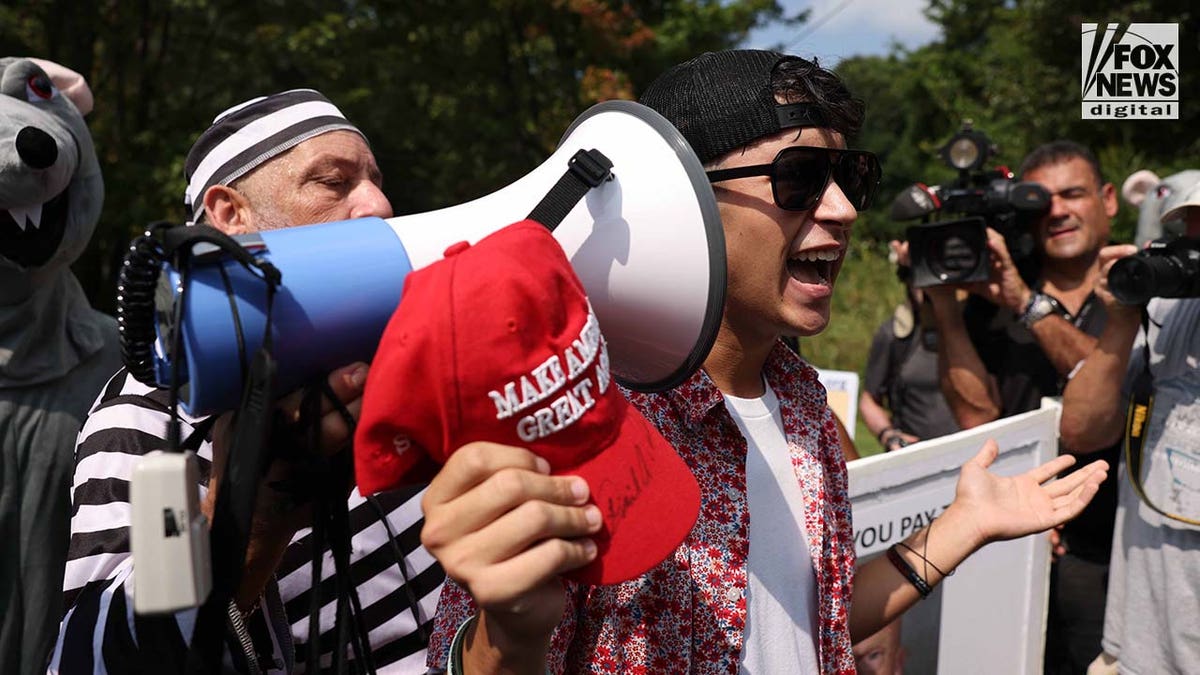 Supporters and counterprotesters gather at the Fulton County Jail in Atlanta Aug. 24, 2023. (Fox News Digital )
The charges in Georgia mark the fourth indictment against the former president since he launched his 2024 presidential campaign.
CLICK TO GET THE FOX NEWS APP
"This is all about election interference," Trump told Fox News Digital in an exclusive interview after the mugshot was released. "It all comes through Washington and the DOJ and Crooked Joe Biden. Nothing like this has ever happened in our country before."
Fox News' Aubrie Spady, Brandon Gillespie, and Brooke Singman contributed to this report.