close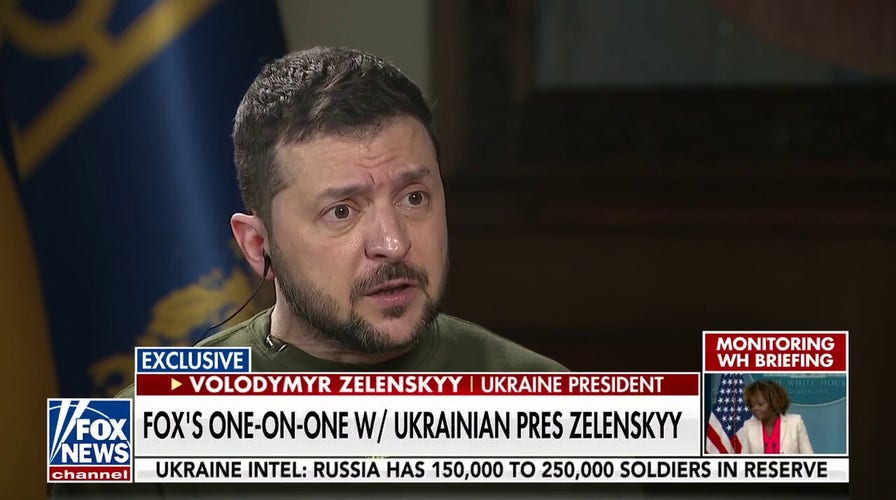 Video
Zelenskyy will not discuss diplomacy with Putin until he withdraws Russian forces
Ukrainian President Volodymyr Zelenskyy tells Fox News Trey Yingst he will not consider peace talks until Vladimir Putin removes forces as Russia continues offensive efforts.
Russian President Vladimir Putin vowed not to kill Ukrainian President Vladimir Zelenksyy during early negotiations of the invasion, former Israeli Prime Minister Naftali Bennett said Sunday.
Bennett briefly served as a mediator between Putin and Zelenskyy in the opening weeks of Russia's invasion. The former prime minister traveled to Moscow and met with Putin in March 2022, and he detailed their conversation during an interview posted online on Saturday.
"I asked 'what's with this? Are you planning to kill Zelenskyy?' He said 'I won't kill Zelenskyy.' I then said to him 'I have to understand that you're giving me your word that you won't kill Zelenskyy.' He said 'I'm not going to kill Zelenskyy,'" Bennett said of their conversation.
Bennett said he then called Zelenskyy to tell him the news.
"'Listen, I came out of a meeting, he's not going to kill you.' He asks, 'are you sure?' I said '100% he won't kill you,'" Bennett said.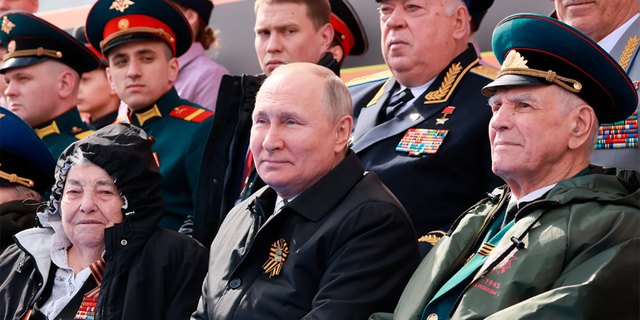 Russian President Vladimir Putin, center, reportedly promised not to kill his Ukrainian counterpart. (Mikhail Metzel, Sputnik, Kremlin Pool Photo via AP)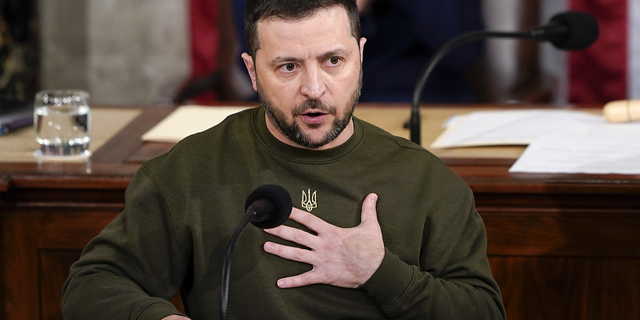 Ukrainian President Volodymyr Zelenskyy addresses a joint meeting of Congress on Capitol Hill in Washington on Dec. 21, 2022. (AP/Carolyn Kaster)
Revelations of Putin's promise come just weeks before the one-year anniversary of Putin's invasion of Ukraine. Diplomatic efforts have since fizzled out, however, and Zelenskyy now says he is unwilling to speak with Putin until he withdraws his forces from Ukraine.
Other Ukrainian officials have dismissed Bennett's statement, arguing Putin was simply lying.
"Do not be fooled: [Putin] is an expert liar. Every time he has promised not to do something, it has been exactly part of his plan," Ukrainian Foreign Minister Dmytro Kuleba wrote Sunday on Twitter.
Putin's military appears to be gearing up for a major ground offensive in the coming months, leading to Ukraine's desperate calls for tanks from its Western allies. The U.S. committed to delivering 31 M1 Abrams tanks in late January, though the vehicles require complicated training and maintenance and will not be seen on the battlefield for months.
GERMANY 'NOW APPRECIATING THE MOMENT' AS IT FINALLY AGREES TO SEND TANKS TO UKRAINE, GRAHAM SAYS
Germany, Poland and other European countries are also delivering German-made Leopard 2 tanks, which will see service much sooner.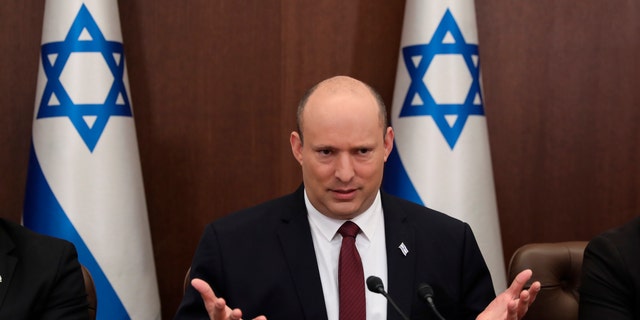 Former Israeli Prime Minister Naftali Bennett says he secured a promise from Vladimir Putin not to kill Volodymyr Zelenskyy. (Abir Sultan/Pool Photo via AP, File)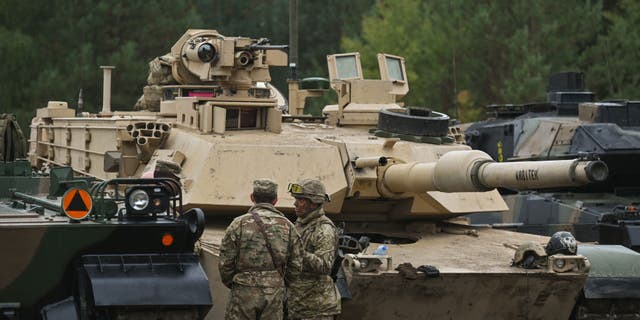 The U.S. has promised to deliver 31 M1 Abrams tanks to Ukraine. (Artur Widak/Anadolu Agency via Getty Images)
CLICK HERE TO GET THE FOX NEWS APP
The U.S. has delivered tens of billions in military aid to Ukraine since the invasion began in February 2022. President Biden's administration has stated that the aid will continue for "as long as it takes."
The Associated Press contributed to this report.
Anders Hagstrom is a reporter with Fox News Digital covering national politics and major breaking news events. Send tips to [email protected], or on Twitter: @Hagstrom_Anders.