close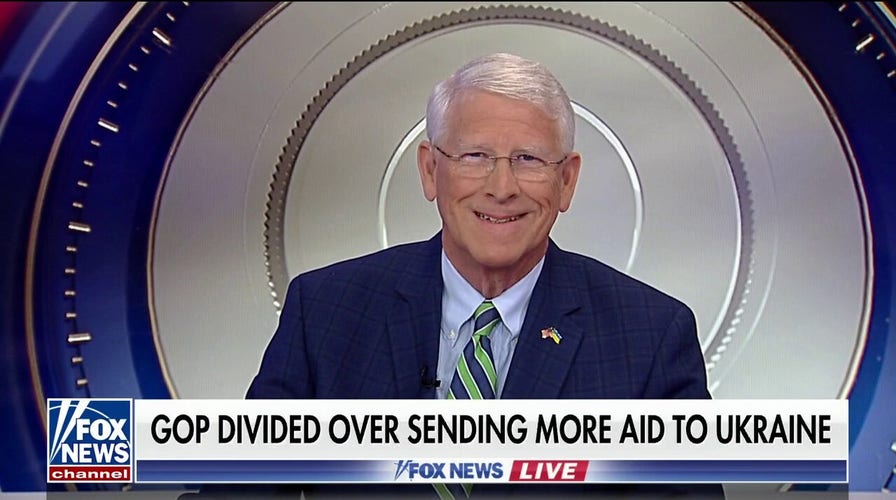 Video
Xi Jinping is looking to 'buddy up' to Putin in upcoming visit: Sen. Wicker
Senate Armed Services Committee ranking member Sen. Roger Wicker, R-Miss., breaks down how supporting Ukraine fight off Russia's invasion is in the United States' national interest on 'Fox News Live.'
Russian President Vladimir Putin visited a captured Ukrainian city on Sunday for the first time since invading the country last year.
Putin made an unannounced trip to the coastal city of Mariupol, a city Russian forces reduced to near ruins with artillery fire earlier in the invasion. Footage shows Putin driving around the city at night while Russia's Deputy Prime Minister Marat Khusnullin explains the efforts Russian forces are taking to rebuild the city.
Putin's regime has touted the rebuilding efforts in Mariupol as evidence of its claim to be liberating Ukrainians from fascistic leaders.
Mariupol saw some of the most dramatic and intense fighting of the early months of Russia's invasion, with Ukrainian forces holding out in a steel factory after Russian forces had all but taken the city. Ukraine's soldiers eventually surrendered in May.
WHAT'S THE ICC THAT ISSUED PUTIN'S ARREST WARRANT AND WHAT CONSEQUENCES DOES HE FACE?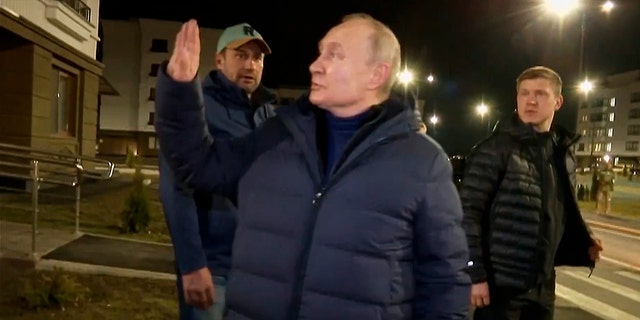 Russian President Vladimir Putin waves to local residents after visiting their new flat during his visit to Mariupol in the Russian-controlled Donetsk region of Ukraine. (Associated Press)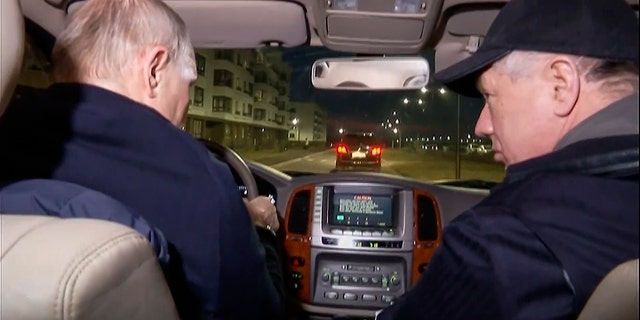 Russian President Vladimir Putin, left, and Russian Deputy Prime Minister Marat Khusnullin drive a car during their visit to Mariupol. Putin traveled to Crimea to mark the ninth anniversary of the Black Sea peninsula's annexation from Ukraine.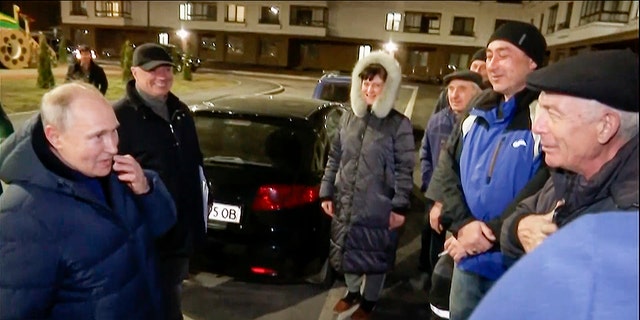 Russian President Vladimir Putin talks with local residents during his visit to Mariupol. 
Putin's visit came just days after the International Criminal Court (ICC) issued an arrest warrant for him over the abduction of Ukrainian children away from their families last week.
RUSSIA-UKRAINE WAR: INTERNATIONAL CRIMINAL COURT LAUNCHES 'LARGEST EVER' PROBE INTO WAR CRIMES
The ICC warrant has little real-world impact, however, given the court's limited jurisdiction. The move was immediately dismissed by Moscow.
Putin will meet with Chinese President Xi Jinping in Moscow later this week, with China attempting to negotiate peace terms between Russia and Ukraine.
Ukrainian President Volodymyr Zelenskyy has expressed skepticism of China's entrance to the peacemaking scene but said he is open to dialogue.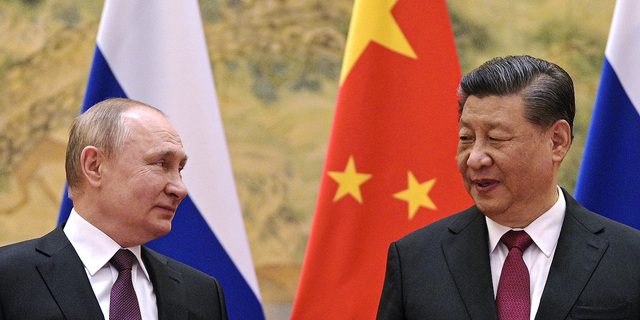 Chinese President Xi Jinping and Russian President Vladimir Putin will meet in Moscow later this week. (Alexei Druzhinin, Sputnik, Kremlin Pool Photo via AP)
CLICK TO GET THE FOX NEWS APP
Xi is expected to have a phone call with Zelenskyy sometime after his visit to Moscow. Such a call would be the first personal interaction for the pair since before Putin's invasion.
Anders Hagstrom is a reporter with Fox News Digital covering national politics and major breaking news events. Send tips to [email protected], or on Twitter: @Hagstrom_Anders.