close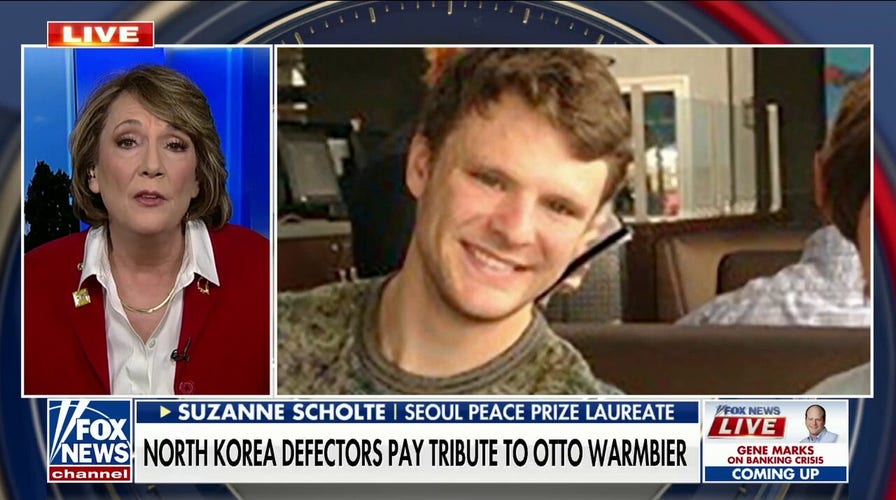 Video
North Korean defectors honor Otto Warmbier, Kim Jong Un's victims

'The North Korean Freedom Foundation' chair Suzanne Scholte joins 'Fox News Live' to discuss the protests in front of North Korea's mission to the United Nations.
Nearly 800,000 people signed up to join the North Korean military in a single day, the country's state-run media claimed Saturday.
The North Korean newspaper Rodong Sinmun says 800,000 students and workers signed up to fight the U.S. on Friday, just one day after North Korea fired a ballistic missile into the sea between South Korea and Japan. The total number included many North Koreans who sought to re-enlist, the paper noted.
"The soaring enthusiasm of young people to join the army is a demonstration of the unshakable will of the younger generation to mercilessly wipe out the war maniacs making last-ditch efforts to eliminate our precious socialist country, and achieve the great cause of national reunification without fail and a clear manifestation of their ardent patriotism," the state-run newspaper wrote.
North Korea's recruitment drive and missile launch came as the U.S. and South Korea began joint military drills last week. The 11-day Operation Freedom Shield 23 began March 13 and will last for 11 days.
NORTH KOREA SAYS ICBM LAUNCH WAS A 'WARNING'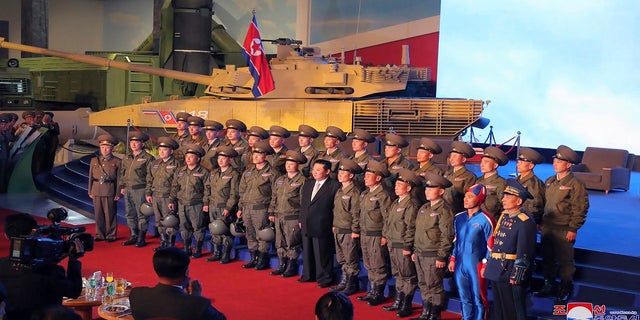 North Korean state media claims that 800,000 citizens expressed desire to enlist or re-enlist in the North Korean military on Friday. (AP)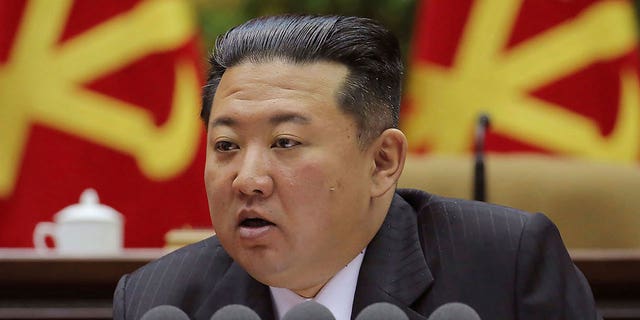 Kim Jong Un's regime has expressed outrage at joint military exercises by the U.S. and South Korea. (Korean Central News Agency/Korea News Service via AP)
US-SOUTH KOREA DRILLS DETER NORTH KOREA, PENTAGON CLAIMS HOURS AFTER NORTH KOREA LAUNCHES ICBM
Kim's regime fired another ballistic missile on Sunday, which flew roughly 500 miles across the country and landed in the sea off its east coast, according to South Korean and Japanese assessments.
There were no reports of any injuries due to the launch, and Japan says the missile landed outside its exclusive economic zone.
North Korea cited joint military drills between the U.S., Japan and South Korea as the reason for its launches, vowing to respond to such operations with "overwhelming powerful" force.
Meanwhile, the Pentagon argues such operations have proven to be a successful deterrent for North Korea.
"I think what's important for people to understand is, one, deterrence continues to work," Brig. Gen. Pat Ryder told reporters last week. "Despite launching missiles into the ocean, North Korea is not attacking, nor should they, and that the United States, Japan, South Korea and other allies and partners in the region will continue to work together to expand that deterrence and to keep our countries safe."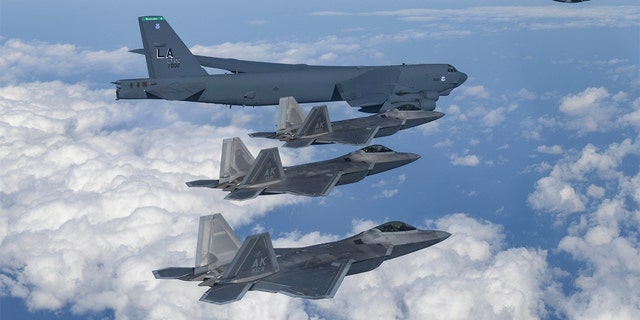 The U.S., Japanese and South Korean militaries are conducting multiple joint operations. (South Korean Defense Ministry via AP)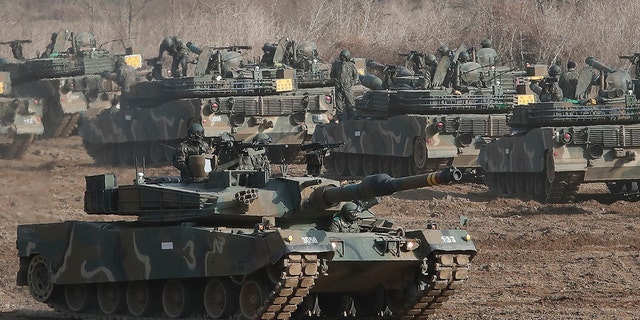 A South Korean army's K1A2 tank moves during a military drill with U.S. forces. (AP Photo/Ahn Young-joon)
CLICK HERE FOR THE FOX NEWS APP
North Korea's heightened aggression in the region has mirrored China's own aggression toward Taiwan.
Anders Hagstrom is a reporter with Fox News Digital covering national politics and major breaking news events. Send tips to [email protected], or on Twitter: @Hagstrom_Anders.