close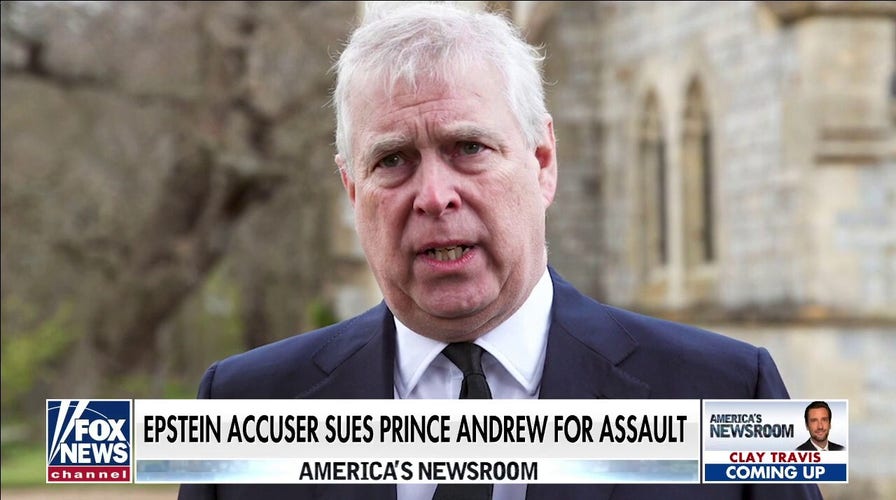 Video
Epstein accuser sues Prince Andrew, claims she was sexually assaulted by him when she was 17
Federal prosecutors on the civil case are still attempting to talk with the British Royal after sending him a formal request nearly one year ago
A lawyer representing Jeffrey Epstein's accusers said in a recent interview that she does not believe Virginia Giuffre will remain quiet regarding her sexual abuse allegations against Prince Andrew.
The Independent reported that American attorney Lisa Bloom, who's fought for years against Epstein's estate for compensation on behalf of eight clients, told Times Radio on Monday that she does not believe Giuffre will maintain her silence once the gag order against her expires in mid-February.
Bloom describes Giuffre as a "tremendous advocate for women, not only victims of Jeffrey Epstein, but victims in general," according to the report. "I don't expect her to remain silent. I expect her to continue to use her voice to speak out. And I hope that she does," Bloom added.
The Telegraph reported that Giuffre, 39, recently secured a book deal with an unnamed publisher. It's not clear though if the book would mention past allegations against the Duke of York.
VIRGINIA GIUFFRE GETS BOOK DEAL WEEKS BEFORE PRINCE ANDREW SEXUAL ABUSE SETTLEMENT'S GAG ORDER TO LIFT: REPORT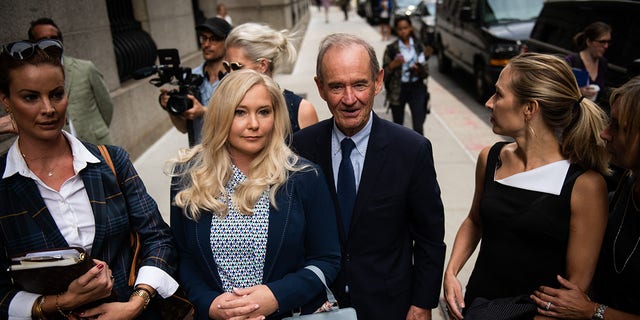 David Boies, representing several of Jeffrey Epstein's alleged victims, center, arrives with Annie Farmer, second right, and Virginia Giuffre, alleged victims of Jeffrey Epstein, second left, at federal court in New York, U.S., on Tuesday, Aug. 27, 2019. 
(Mark Kauzlarich/Bloomberg via Getty Images)
In a civil lawsuit filed in 2020, Giuffre accused Prince Andrew of raping and abusing her on three occasions in 2001 when she was just 17. The Duke of York had refuted any wrongdoing when he agreed in February 2022 to a reported multimillion-pound settlement paid to Giuffre amid pressure from Buckingham Palace that damaging headlines were distracting from Queen Elizabeth II's Platinum Jubilee.
A one-year gag clause was included in the settlement that prevented Giuffre from speaking out again about her allegations against the Duke of York, The Telegraph reported. That clause expires next month.
Prince Andrew was stripped of his military titles and charity patronages because of the fallout and ordered not to use his HRH title.
The Telegraph recently reported that the Duke of York consulted with his attorneys after Giuffre dropped a separate sexual abuse lawsuit against American lawyer Alan Dershowitz in November.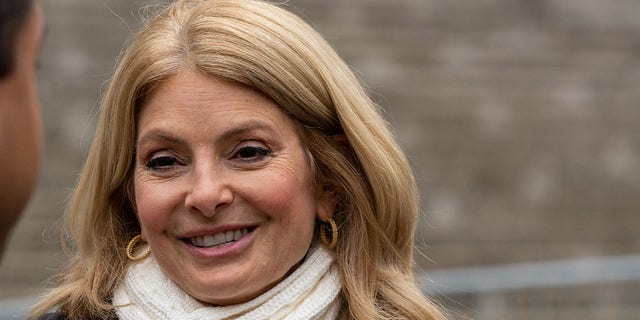 Lisa Bloom, an attorney known for advising Harvey Weinstein and the representing attorney to one of the accusers of Ghislaine Maxwell, seen at the Thurgood Marshall United States Courthouse where the trial of Maxwell is being held on November 29, 2021, in New York City. 
(David Dee Delgado/Getty Images)
In what Prince Andrew viewed as an "extraordinary development," Giuffre admitted in court documents that she "may have made a mistake" in claiming Dershowitz had abused her as a teenager.
The potential multi-million-pound push to have Giuffre retract her allegations against the Duke of York – and possibly apologize in court — could pave the way for Prince Andrew to return to royal duties.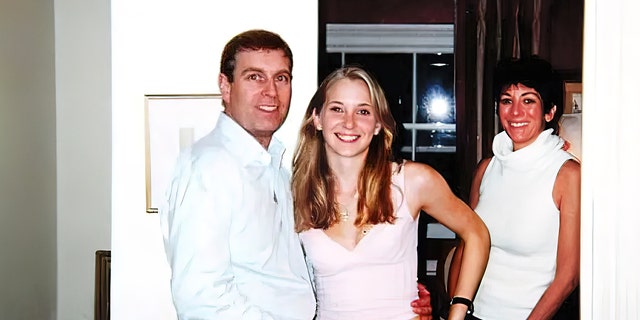 Photo from 2001 that was included in court files shows Prince Andrew with his arm around the waist of 17-year-old Virginia Giuffre who says Jeffrey Epstein paid her to have sex with the prince. Andrew has denied the charges. In the background is Epstein's girlfriend Ghislaine Maxwell.
(U.S. Second Circuit Court of Appeals)
The Independent reported that sources close to Prince Andrew say he's "becoming a recluse," only consulting his lawyers and shunning his friends because he's "desperate" to redeem himself.
"It's never going to be resurrected," Bloom told Times Radio of the possible renewed legal battle. "It's never going to come back because of the decision that he made as a grown man to settle the case."
CLICK HERE TO GET THE FOX NEWS APP
Bloom asserted that Prince Andrew's case is "over and done with" because he agreed to the multimillion-pound settlement despite being represented by "highly competent attorneys."
Meanwhile, Ghislaine Maxwell, who is serving a 20-year sentence in a Florida federal prison for her role in a scheme to sexually exploit and abuse multiple minor girls with Epstein over the course of a decade, said in her first post-conviction interview from behind bars earlier this month that she has "no memory" of introducing Prince Andrew and Giuffre.
She also repeated speculations that the notorious 2001 photo of Maxwell, the Duke of York and a 17-year-old Giuffre inside Maxwell's London home could be a "fake."
Danielle Wallace is a reporter for Fox News Digital covering politics, crime, police and more. Story tips can be sent to [email protected] and on Twitter: @danimwallace.