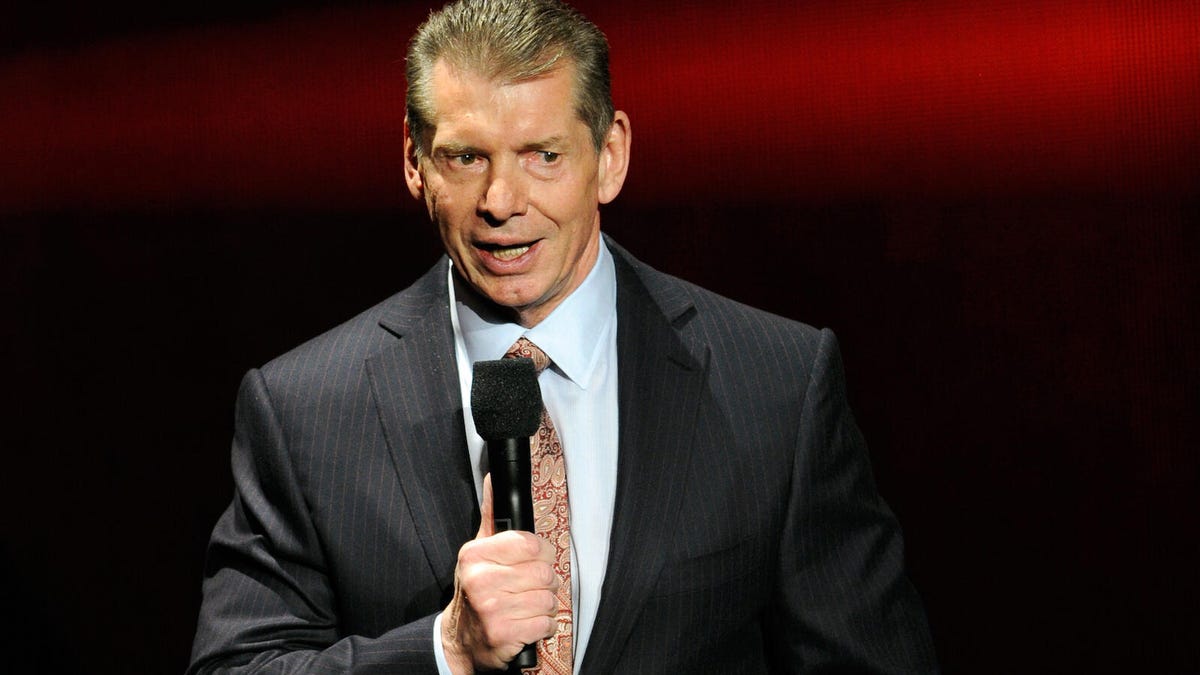 Vince McMahon is making his return to WWE.
Ethan Miller / Getty Images
Vince McMahon, WWE's founder and former CEO who retired last year amid misconduct allegations, is making a comeback fit for the wrestling ring. The pro-wrestling promotion company confirmed his return to its board of directors in a statement Friday.
This follows McMahons announcement in December that he desired to elect himself as executive chairman and bring along two associates, using his majority voting power through stock ownership, The Wall Street Journal reported Thursday. The board rebuffed McMahon's earlier attempts to reinstate himself. Former board members George Barrios and Michelle Wilson will return with him.
The WWE "intends to undertake a review of its strategic alternatives with the goal being to maximize value for all WWE shareholders," according to its statement, echoing McMahon's own press release.
McMahon had stepped down as WWE CEO in July amid ongoing company board investigations into alleged sexual misconduct, including a $3 million settlement that the Journal previously reported had been paid to a former employee with whom he'd purportedly had an affair. Another Journal report said that McMahon had allegedly paid over $12 million to four women associated with the WWE to suppress sexual misconduct accusations. 
After stepping down, McMahon relinquished control of the company to his daughter, Stephanie McMahon, as co-CEO alongside co-CEO Nick Khan.
McMahon reportedly wants to return in order to sell the WWE, given the company's $5 billion market value and upcoming negotiations for TV broadcasting rights. He reportedly told the board that, as majority owner of company stock, he wouldn't support any deal or sale of media rights unless he was directly involved as executive chairman. Friday's release noted that there is "no assurance that this process will result in a transaction."