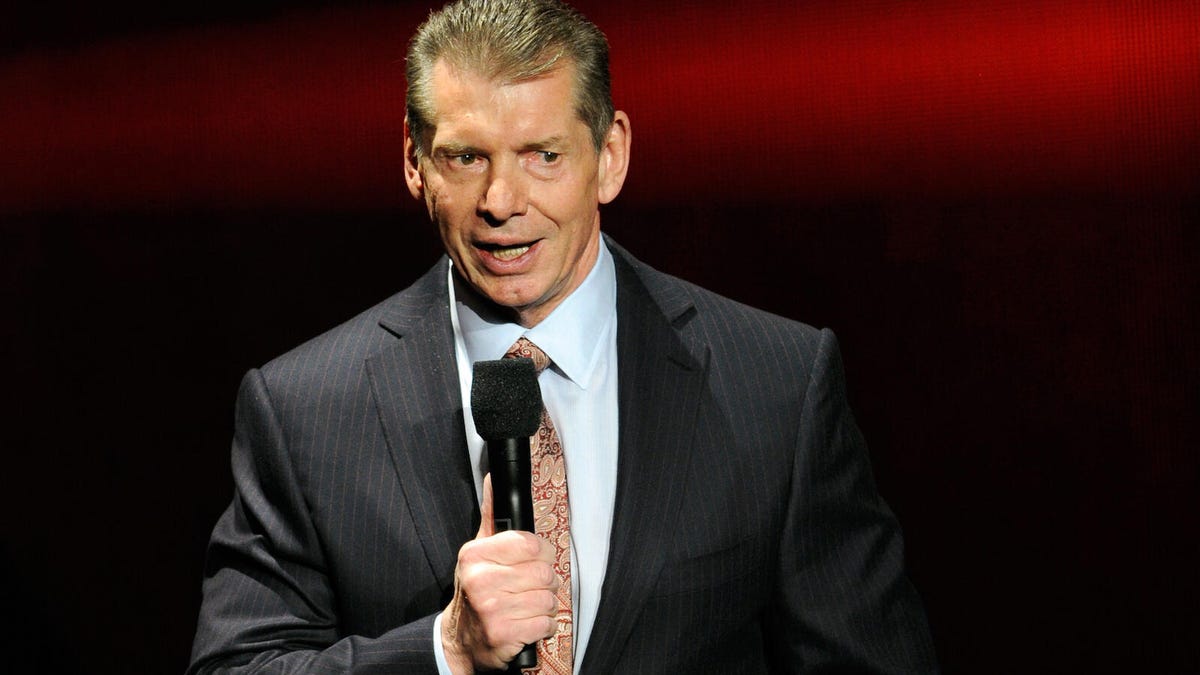 The 76-year-old Vince McMahon announced his retirement on July 22nd via Twitter.
Ethan Miller / Getty Images
WWE's infamous founder and former CEO who retired last year amid misconduct allegations, Vince McMahon, is reportedly planning a comeback fit for the wrestling ring. 
With his majority voting power through stock ownerships, McMahon told the company's board in December that he will elect himself as executive chairman and bring along two associates, according to a report by The Wall Street Journal. The board had rebuffed McMahon's earlier attempts to reinstate himself, and in any case, there aren't currently any vacancies, so three members would have to step down for him and his associates to get on the board.
McMahon wants back on the top of the board because he wants to sell the WWE given the company's $5 billion market value and upcoming negotiations for TV broadcasting rights. He reportedly told the board that, as majority owner of company stock, he wouldn't support any deal or sale of media rights unless he was directly involved as executive chairman.
In an independent press release, McMahon said that the move to appoint himself and his two associates would be "necessary to maximize value for all WWE shareholders." In addition to the appointments, McMahon wants to make undisclosed amendments to company bylaws to "ensure that WWE's corporate governance continues to properly enable and support shareholder rights."
McMahon had stepped down as WWE CEO in July 2022 amid ongoing company board investigations into sexual misconduct, including a $3 million settlement that The Wall Street Journal previously reported had been paid to a former employee with whom he'd purportedly had an affair. Another Journal report said that McMahon had allegedly paid over $12 million to four different women associated with the WWE to suppress sexual misconduct accusations. 
After stepping down, McMahon relinquished control of the company to his daughter Stephanie McMahon as co-CEO alongside fellow co-CEO Nick Khan.
WWE did not respond to request for comment by time of publication.