close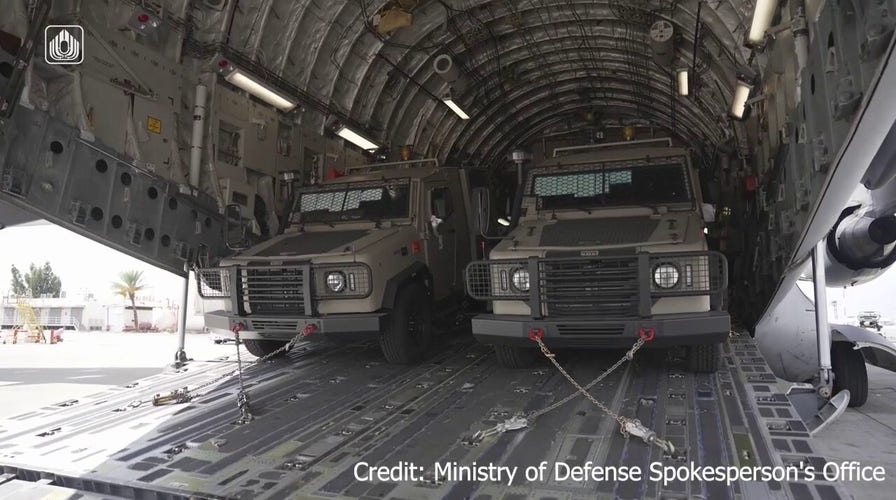 Video
US cargo plane delivers military vehicles to Israel
The Israeli Defense Ministry said Thursday an American plane landed in Ben Gurion Airport with a shipment of armored vehicles for the Israeli military. (Credit: Ministry of Defense Spokesperson's Office)
The Israeli military received a shipment of armored vehicles from the U.S. this week, hoping to replace assets damaged by terrorist forces.
A U.S. military plane landed in Ben Gurion Airport with a shipment of armored vehicles for the Israeli Defense Forces, the Israeli Defense Ministry said Thursday.
Hundreds of vehicles have already been delivered to Israel by the U.S., with several hundred more en route to the war-torn country.
STATE DEPARTMENT OFFICIAL CALLS IT QUITS AFTER BIDEN SAYS US WILL SUPPORT ISRAEL: 'POLICY DISAGREEMENT'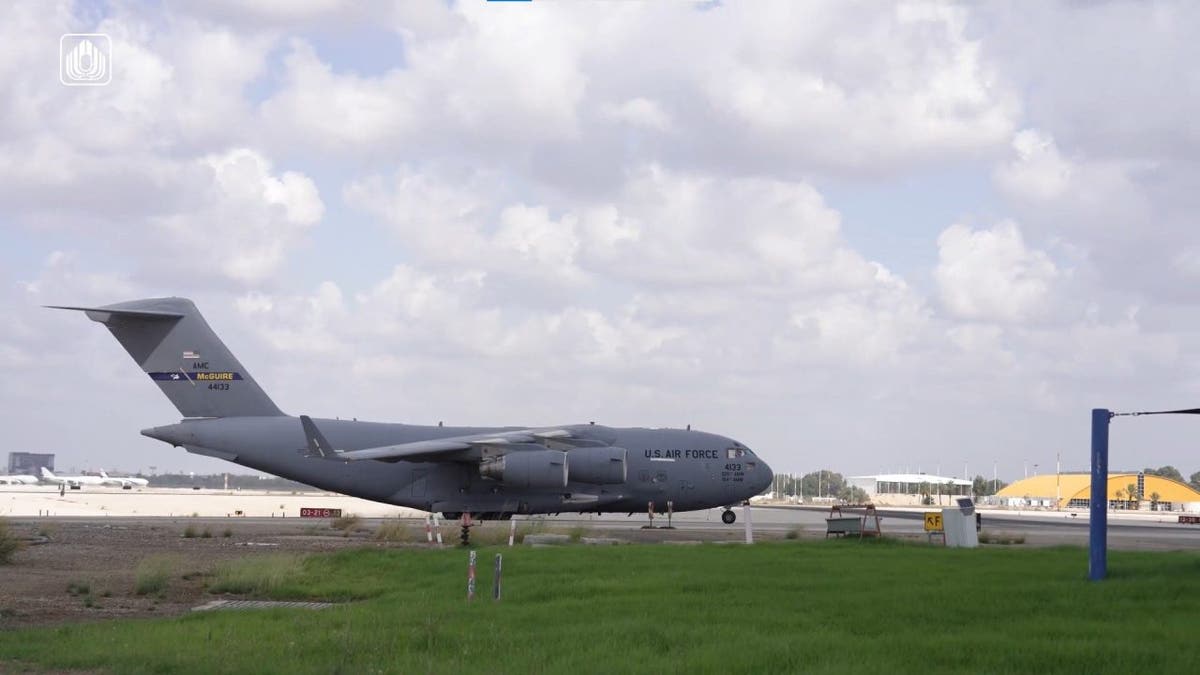 U.S. military aircraft lands at Ben Gurion Airport in Israel on Thursday to deliver a fleet of armored vehicles. (Israel Ministry of Defense)
Israel's Ministry of Defense has launched a large-scale procurement operation with the nation's Directorate of Production and Procurement and the U.S. Procurement Mission.
Both Israel and Hamas are working to keep weapons and artillery coming into their respective territories as violence continues to unfold.
Hamas has been long been forced to seek weapons under the table from unlikely suppliers.
BIDEN PUTS CONDITION ON HUMANITARIAN AID TO GAZA AS ISRAEL ALLOWS EGYPT TO DELIVER SUPPLIES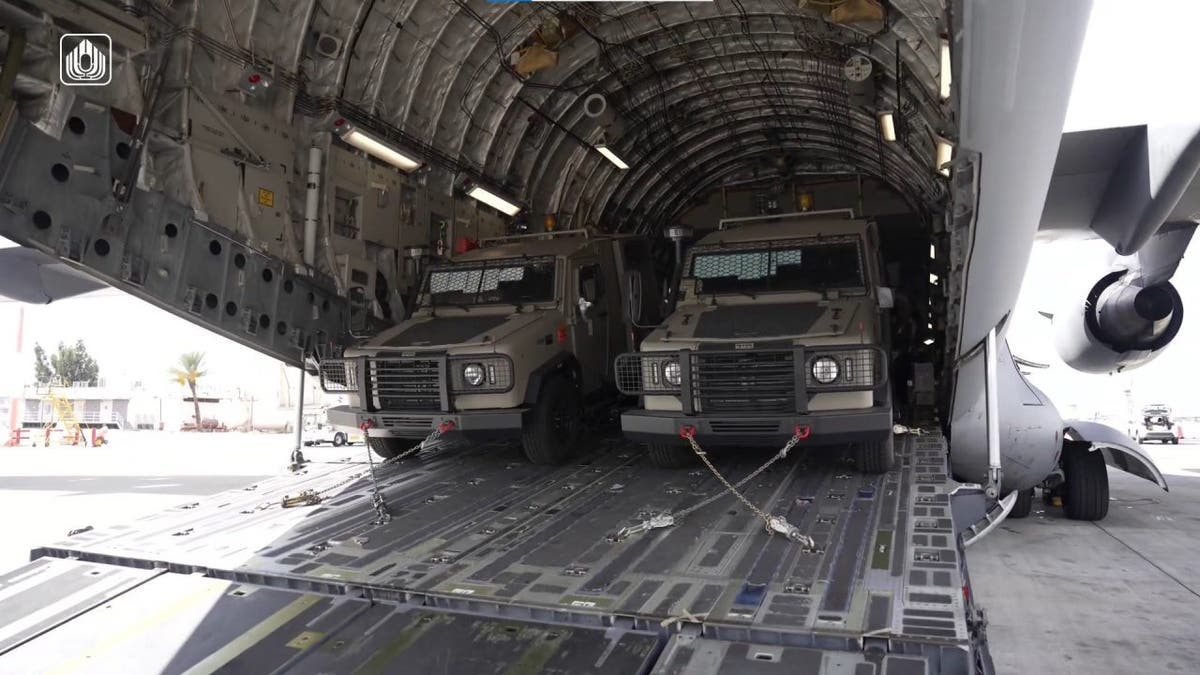 Photos provided by the Israel Ministry of Defense show a fleet of armored vehicles provided to the Israeli Defense Forces by the U.S. military on Thursday. (Israel Ministry of Defense)
The Hamas terrorists that carried out a barbaric assault on Oct. 7 likely used North Korean weapons, analysis and various evidence including a militant video and weapons seized by Israel now show. North Korea has previously denied selling arms to the terrorist group.
One weapon at the center of the controversy, used by Hamas, is the F-7 rocket-propelled grenade, a shoulder-fired weapon that fighters typically use against armored vehicles.
A video of Hamas terrorists using the F-7 rocket launcher has been confirmed through analysis by two experts on North Korean arms and South Korean military intelligence. The Associated Press also conducted an analysis of weapons captured on the battlefield.
CLICK TO GET THE FOX NEWS APP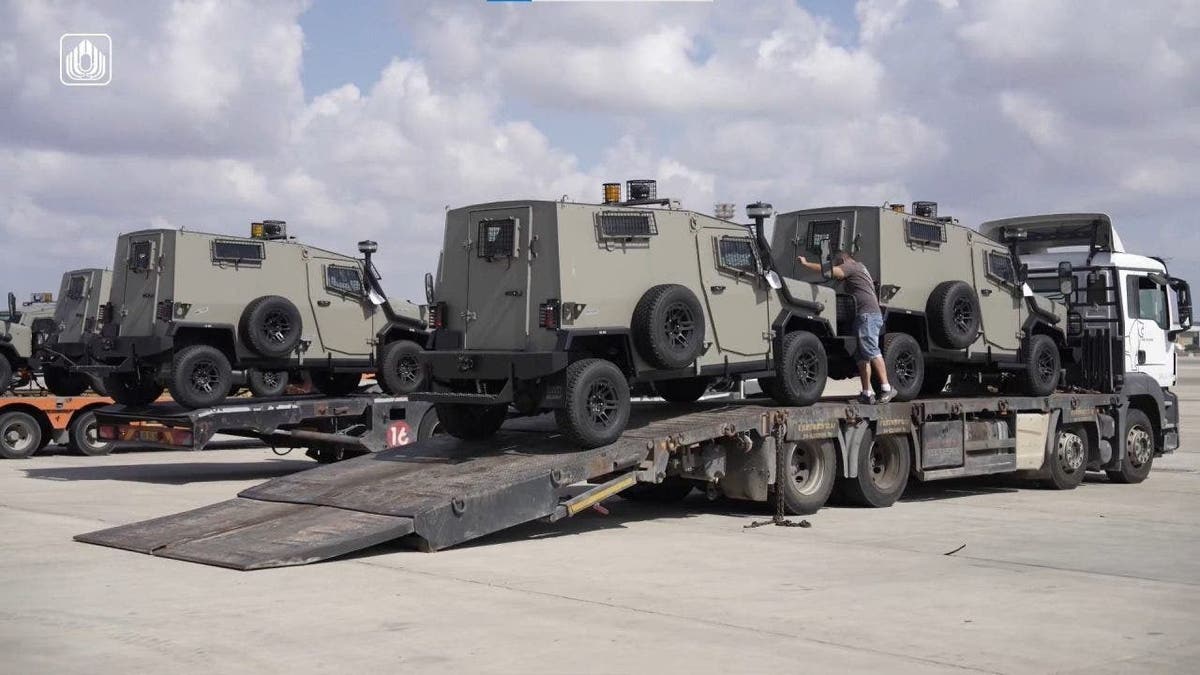 The armored vehicles supplied by the U.S. military are meant to replace those left damaged and out of commission in the conflict with Hamas. (Israel Ministry of Defense)
These rocket launchers fire a single warhead and can be quickly reloaded, making them valuable weapons for smaller militias and guerrilla forces running skirmishes against heavy vehicles.
Fox News Digital's Lawrence Richard contributed to this report.
Timothy Nerozzi is a writer for Fox News Digital. You can follow him on Twitter @timothynerozzi and can email him at [email protected]