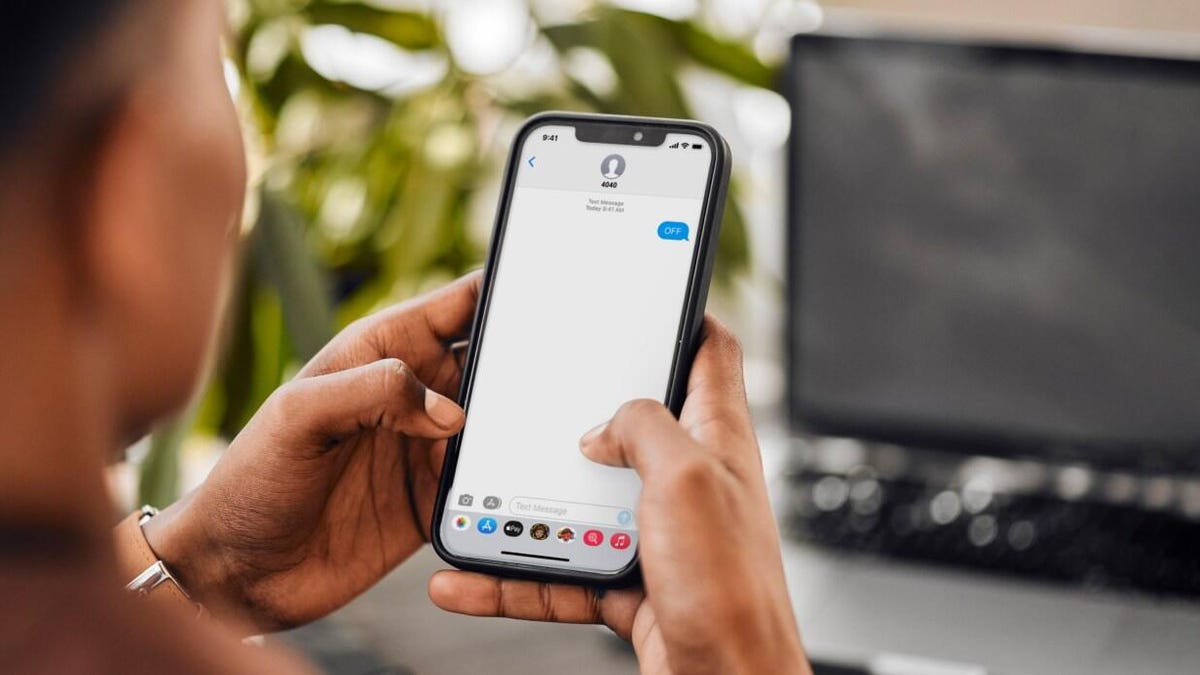 Most text messages that originate from random email addresses are spam, and now Verizon customers can easily stop seeing them.
Verizon
Text messaging can be a helpful and effective way to communicate — if only your phone wasn't cluttered with creepy spam texts hyping Bitcoin, or trying to romance you into sharing your bank passwords. Now, Verizon is introducing a new way to make it easier to block an annoying form of spam text messages, the ones called email-to-text messages.
Email-to-text spam messages show up as originating from random email addresses you don't know or want. According to Verizon, more than 80% of these email-to-text messages are identified as spam.
Now, getting rid of them is simple. If you're a Verizon customer, you can text "OFF" to 4040 to block them.
"That's all it takes to leave these spammers powerless," the company said in a blog post Tuesday announcing the change. "Blocking email-to-text messages is an additional shield of defense, safeguarding both you and your digital world."
More on spam
How to Stop Those Annoying Spam Calls You Get Every Day
A Spam Text From Your Own Number? Don't Get Phished
How to Get Less Spam With Apple's Hide My Email Feature
Although turning the messages off is simple, Verizon offers a lengthy page explaining how to turn it back on if you're one of those rare few who receive important texts from email addresses.
The company warns, "Email-to-text is not intended for business/non-consumer messages. It is a legacy platform built to support low-volume consumer traffic only."
Verizon offers a security dashboard to help you strengthen your cybersecurity. CNET also has guides to stopping annoying spam calls, avoiding phishing texts that appear to come from your own phone number and minimizing spam if you're an Apple customer.