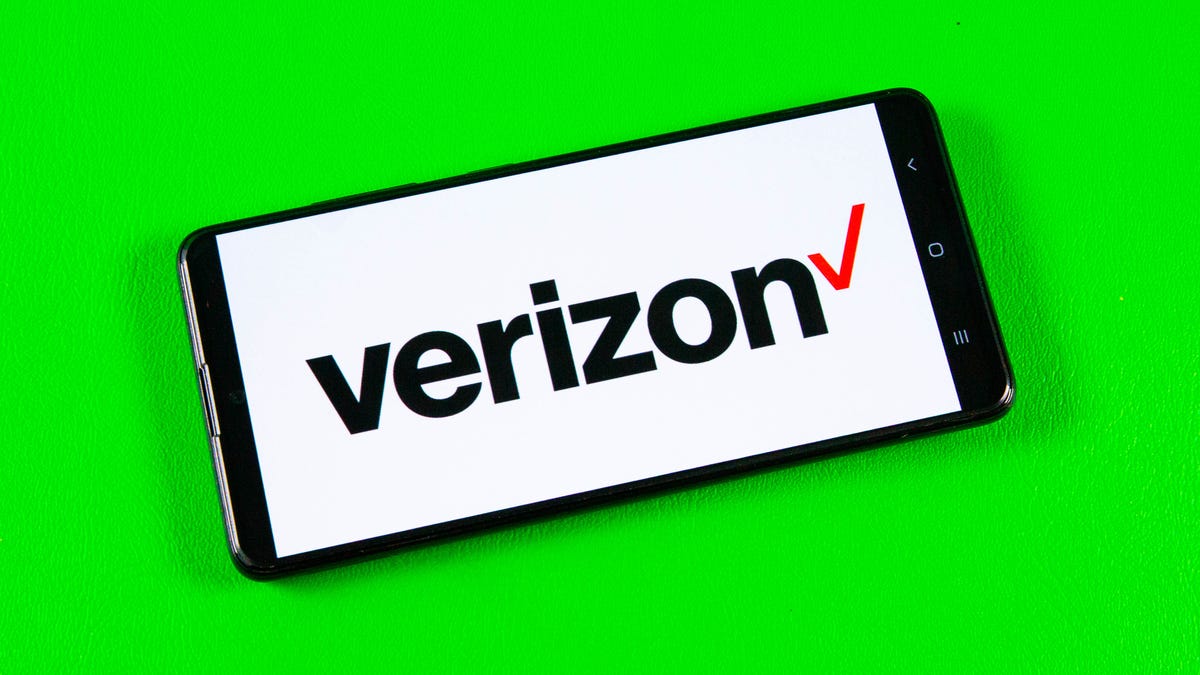 Sarah Tew/CNET
Verizon gave its unlimited plans a revamp back in May, slimming down to just two simpler options known as Unlimited Welcome and Unlimited Plus. On Tuesday it announced a third level, what it calls Unlimited Ultimate.
The new tier will be its priciest option at $90 per month for a single line (with automatic payments, otherwise it's $100 per month). It offers access to the carrier's fastest flavors of 5G (what it calls "5G Ultra Wideband") as well as 60GB of hotspot data and 10GB of international high-speed data in over 200 countries to go with unlimited calls and texts from those areas back to the US.
If you go over that 10GB of high-speed data you will drop down to significantly slower, 2G-like speeds of 256Kbps until your billing month ends.
Domestically Verizon says those on Unlimited Ultimate, which launches on Thursday, Aug. 31, will have full high-speed data no matter how much data they use (just like what it offers on Unlimited Plus). The carrier says it's also offering users on this plan the ability to trade in their devices for potentially better upgrade deals compared to what it might offer users on its other plans. Ultimate subscribers also get 50% off the monthly service rates for two "connected devices" like smartwatches or tablets.
Read more: Best Unlimited Data Plans
The new plans mark a notable step up from Verizon's Unlimited Plus option, which had half the monthly hotspot data and lacked the international roaming in 200-plus countries. As with the carrier's other plans, Unlimited Ultimate can be "mixed and matched" on family plans that have multiple lines without requiring everyone to be on this priciest option.
Monthly pricing for multiple lines is as follows (and are assuming automatic payments). Because of the mix-and-match feature, the price per line is listed in parentheses:
Verizon 2023 unlimited plans
| | Unlimited Welcome | Unlimited Plus | Unlimited Ultimate |
| --- | --- | --- | --- |
| 1 line | $65 | $80 | $90 |
| 2 lines | $110 ($55 per line) | $140 ($70 per line) | $160 ($80 per line) |
| 3 lines | $120 ($40 per line) | $165 ($55 per line) | $130 ($65 per line) |
| 4 lines | $120 ($30 per line) | $180 ($45 per line) | $220 ($55 per line) |
| 5 lines | $135 ($27 per line) | $210 ($42 per line) | $260 ($52 per line) |
As with its other unlimited plans, those interested in "perks" like the Disney Bundle or Apple One can still add them at $10 per month, per perk.
The push for pricier unlimited plans seems to be a new trend in the wireless business. Last week, T-Mobile introduced a new top unlimited plan it calls Go5G Next that includes the ability to upgrade to a new phone every year. Like Verizon's Unlimited Ultimate, T-Mobile's new plan is also priced higher than the carrier's other unlimited plans.