close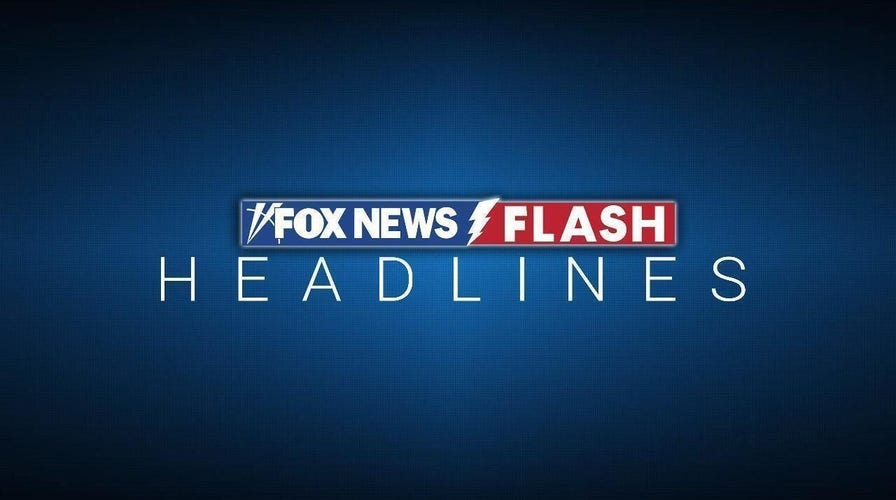 Video
Fox News Flash top headlines for October 13
Fox News Flash top headlines are here. Check out what's clicking on Foxnews.com.
The Vatican is prepared to serve as mediator for peace between Israel and Gaza.
Secretary of State Pietro Parolin told Vatican News that negotiations for the safe return of hostages and an end to the violence were the church's primary concern.
"The release of Israeli hostages and the protection of innocent lives in Gaza are at the heart of the problem created by Hamas's attack and the response of the Israeli army," said Parolin. "They are at the center of all of our concerns: the Pope and the entire international community."
MONKS STRUGGLE TO KEEP JERUSALEM CHURCHES OPEN FOR CHRISTIANS AMID ISRAEL-HAMAS CONFLICT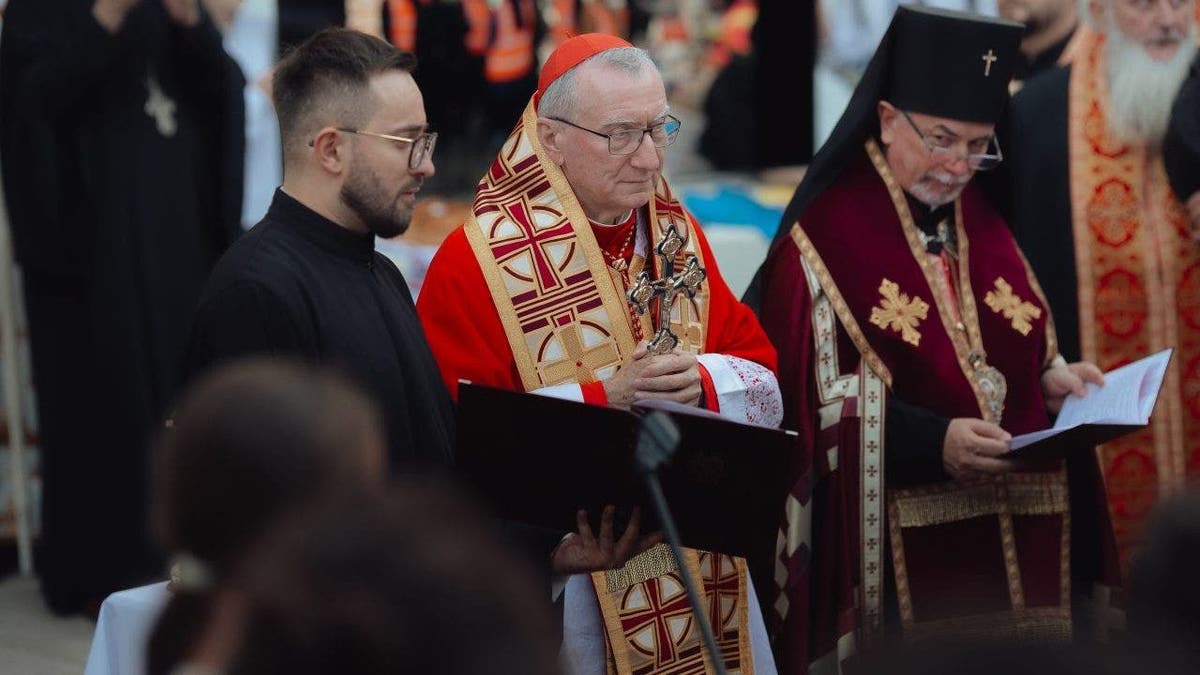 Vatican's Secretary of State Cardinal Pietro Parolin (C) attends the blessing ceremony of the newly opened reception and integration center for Ukrainian refugees during the Bishops' Conference of Slovakia in Kosice, Slovakia. (Robert Nemeti/Anadolu Agency via Getty Images))
The secretary of state reiterated the Catholic Church's desire to serve as peace advocates, having already expressed similar goals in helping to resolve the Russia-Ukraine conflict.
"The Holy See is ready for any necessary mediation, as always. In the meantime, we try to use the channels that are already open," Parolin said in his Saturday interview. "However, any mediation to end the conflict must take into account a series of elements that make the issue very complex and articulated, such as the issue of Israeli settlements, security and the issue of the city of Jerusalem."
Earlier this year, Pope Francis appointed Cardinal Matteo Zuppi, an Italian prelate and archbishop of Bologna, as the Holy See's advocate for peace between Russia and Ukraine.
POPE AFFIRMS ISRAEL HAS 'RIGHT' TO 'DEFEND THEMSELVES,' MOURNS INNOCENTS IN GAZA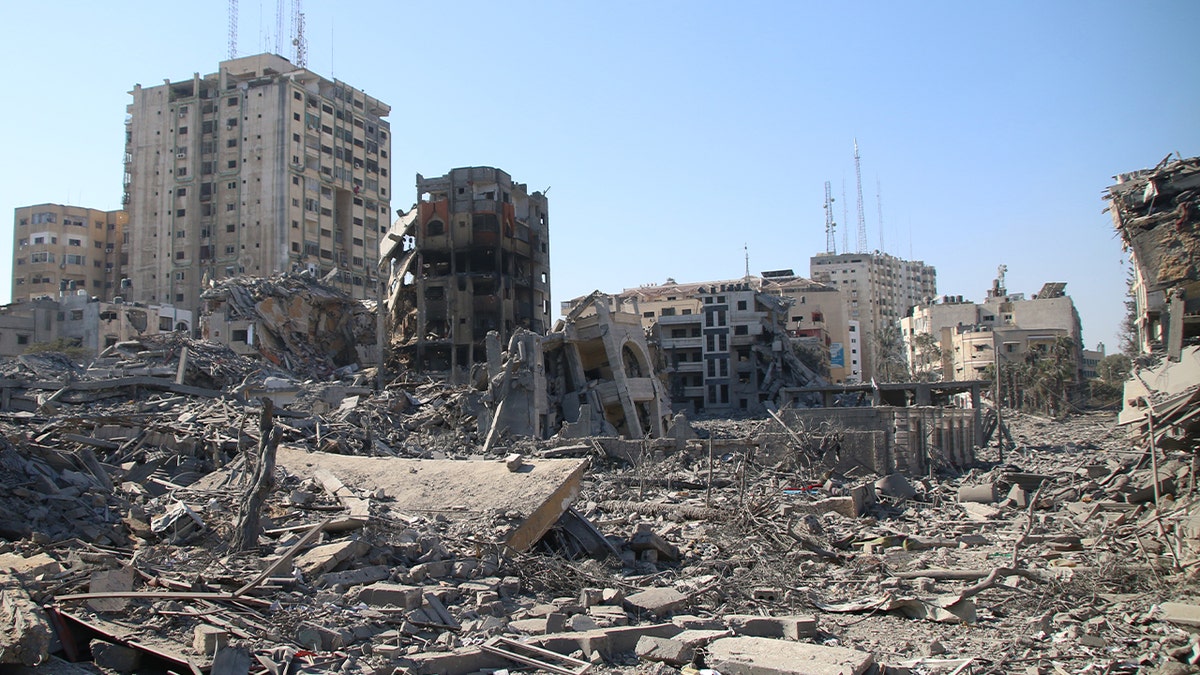 Palestinian citizens inspect damage to their homes caused by Israeli airstrikes in Gaza City. Israel has sealed off Gaza and launched sustained retaliatory air strikes, which have killed at least 1,400 people with more than 300,000 displaced, after a large-scale attack by Hamas. (Ahmad Hasaballah/Getty Images)
Parolin continued, "It is necessary to regain a sense of reason, abandon the blind logic of hatred, and reject violence as a solution. It is the right of those who are attacked to defend themselves, but even legitimate defense must respect the parameter of proportionality."
Parolin's statement echoed Pope Francis's remarks from a Wednesday general audience affirming Israel's right to defend itself, though the pontiff questioned if it would lead to sustainable peace.
"I continue to follow what is happening in Israel and Palestine with tears and apprehension: many people killed, others injured," Pope Francis said. "I pray for those families who have seen a feast day transformed into a day of mourning, and I ask that the hostages be released immediately."
POPE FRANCIS GREETS RUSSIAN ORTHODOX LEADER AMID SECRET VATICAN 'MISSION' TO END WAR IN UKRAINE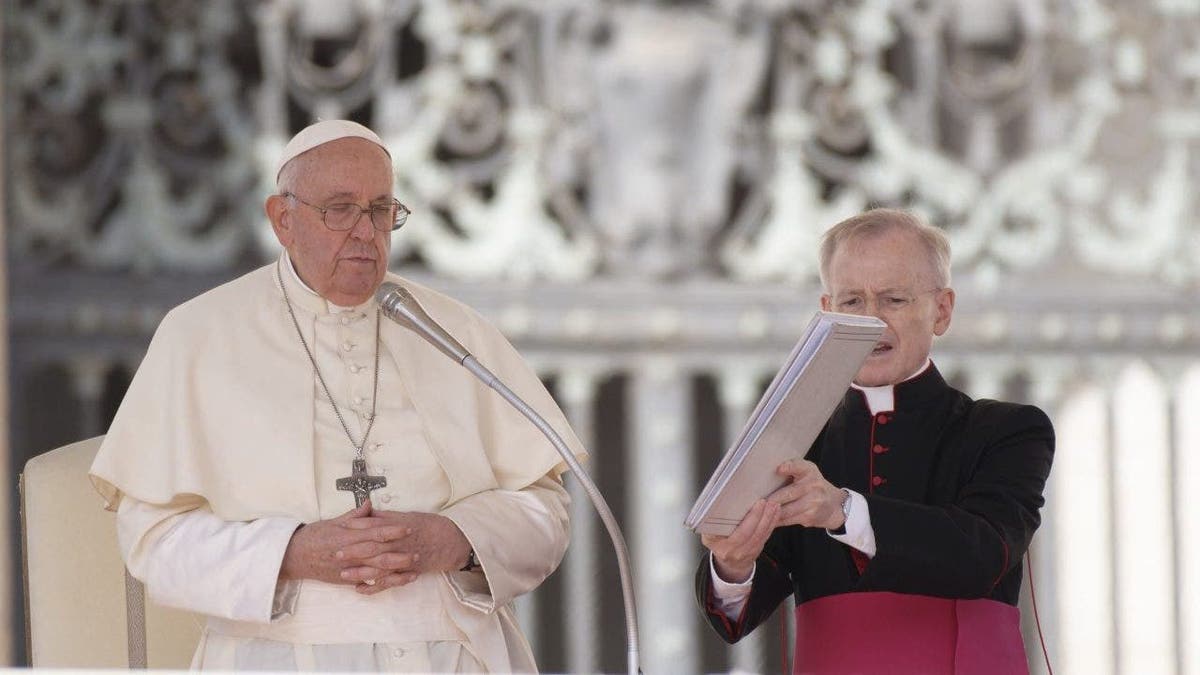 Pope Francis speaks during his weekly general audience in St. Peter's Square in Vatican City. (Massimo Valicchia/NurPhoto via Getty Images)
"I do not know how much room for dialogue there can be between Israel and the Hamas militia, but if there is—and we hope there is—it should be pursued immediately and without delay," said Parolin.
He concluded, "This is to avoid further bloodshed, as is happening in Gaza, where many innocent civilian victims have been caused by the Israeli army's attacks."
The Palestinian health ministry reports that 2,125 Palestinians have been killed, and another 8,714 were wounded in Israeli airstrikes on the Gaza Strip since war broke out on Oct. 7.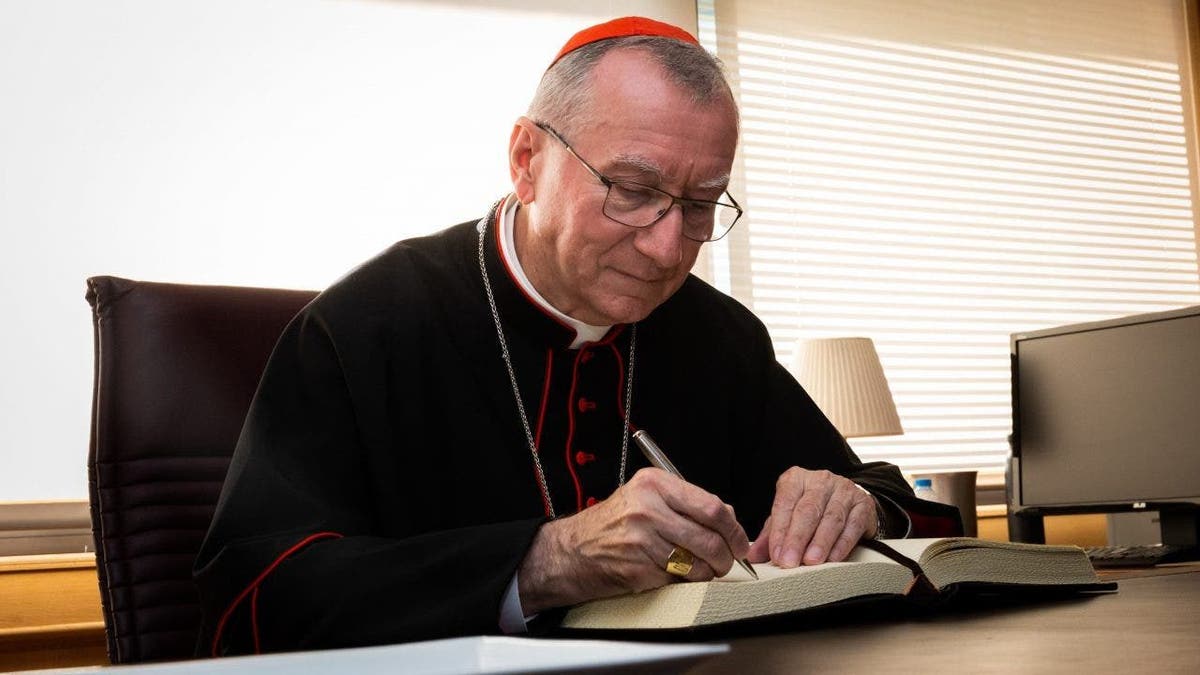 The Vatican Secretary of State, Pietro Parolin, during a visit to Andorra at the headquarters of the Govern in Andorra la Vella (Andorra). ((Photo By Maricel Blanch/Europa Press via Getty Images))
CLICK HERE TO GET THE FOX NEWS APP
The Israeli military has said the bodies of about 1,500 Hamas terrorists were found in Israeli territory after Hamas launched its surprise terror attack on Israel, killing as many as 1,300 Israelis.
Thousands more have been wounded, and many others have been taken hostage by Hamas and raped, tortured and murdered.
Timothy Nerozzi is a writer for Fox News Digital. You can follow him on Twitter @timothynerozzi and can email him at [email protected]