close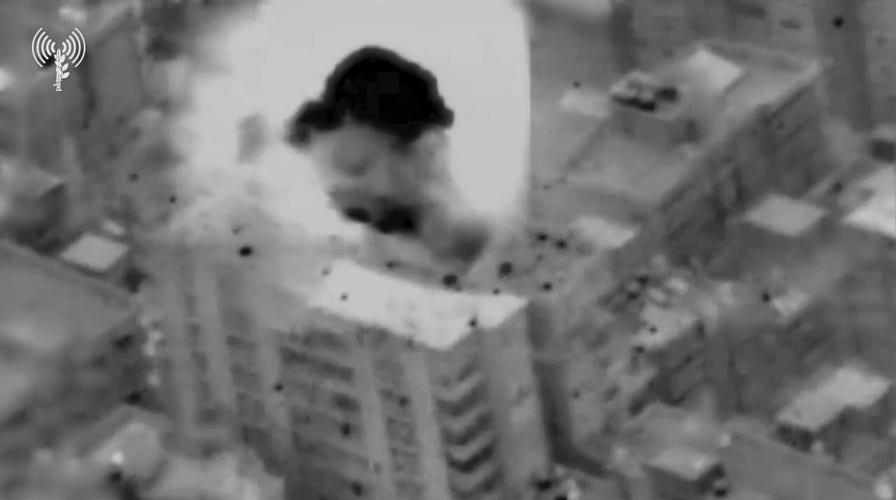 Video
IDF attacks Hamas military targets throughout the Gaza Strip
IDF says it attacked Hamas military targets throughout the Gaza Strip with force. (via IDF)
The Israeli Defense Forces announced Saturday that it has continued to "attack military targets throughout the Gaza Strip with force" amid the war resulting from Hamas terrorists' largest attack on Israel in decades.
"At the same time, IDF warplanes attacked dozens of military targets and Nakhaba activists of the terrorist organization Hamas, who were in the staging areas throughout the Gaza Strip tonight," an IDF spokesperson said on Telegram.
More than 2,800 people have been killed in the war since Hamas launched its attack on Israel last week, leading to retaliatory action from Israeli forces. Thousands more have been wounded, and many others have been taken hostage by Hamas and raped, tortured and murdered.
ISRAELI DAD LIVING IN US REJOINS IDF TO SERVE ALONGSIDE FOUR DAUGHTERS: 'I HAVE TO DO SOMETHING'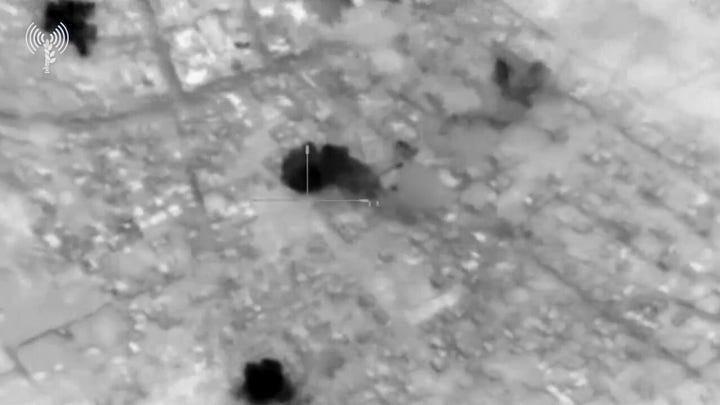 Video
The spokesperson also revealed that, within the last day, IDF warplanes attacked Hamas' operational headquarters and killed a Hamas official.
"IDF warplanes attacked the operational headquarters of the terrorist organization Hamas, from where the organization's aerial activities were managed," the spokesperson said. "During the attack, Murad Abu Murad, the head of the air formation in Gaza City who took a large part and directed terrorists in the murderous attack on Saturday, was killed."
FIRST CHARTERED FLIGHT LANDS IN GREECE WITH EVACUATED US CITIZENS FROM ISRAEL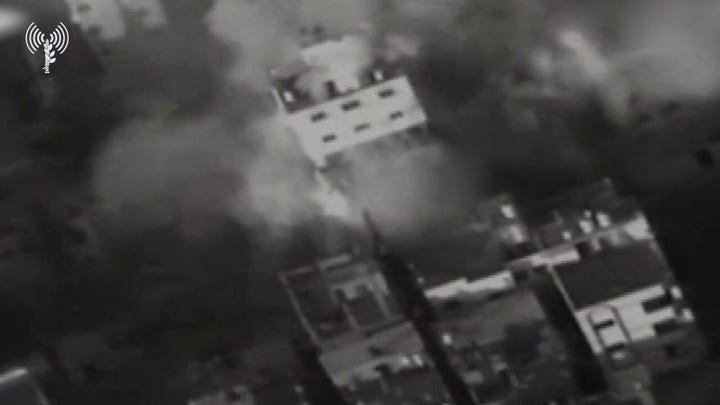 Video
CLICK HERE TO GET THE FOX NEWS APP
Israel's forces provided video footage taken of the attack on the evaluation areas and Nakhaba activists, the attack on Hamas' operational headquarters and the killing of Murad Abu Murad.
The IDF also sent a message on Saturday to the residents of Gaza, urging them to evacuate the area as forces prepare further attacks on Hamas. Residents were told not to return home until they received notice from the IDF, or they would be in harm's way.