"National Lampoon's Vacation" star Anthony Michael Hall admitted he once tried to sneak a peek at co-star Beverly D'Angelo's breasts while on set.
Hall, D'Angelo, Christie Brinkley, Randy Quaid and Dana Barron all appeared for a mini movie reunion at Fan Expo Chicago over the weekend, choosing not to speak specifically about the 1983 film that brought them together due to the ongoing SAG-AFTRA strike.
"I get a lot of guys who say I was the first boobs they saw," D'Angelo noted, seemingly hinting at her nude scenes in the film, according to Entertainment Weekly.
"Somebody walked up to my booth yesterday and said, 'I just love you in the naked scenes,'" Brinkley chimed in.
CHEVY CHASE, CHRISTIE BRINKLEY AND BEVERLY D'ANGELO ENJOY 'NATIONAL LAMPOON'S VACATION' REUNION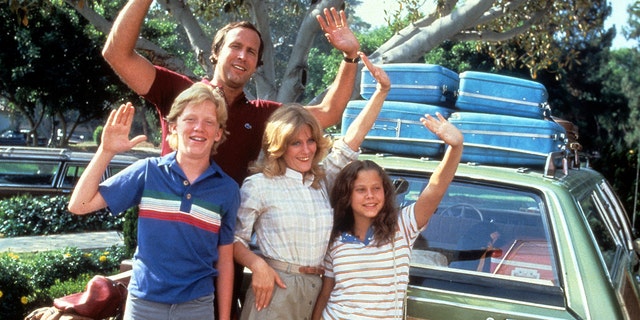 Anthony Michael Hall recalled trying to sneak a peek while Beverly D'Angelo filmed a nude scene for the 1983 film "National Lampoon's Vacation." (Warner Brothers/Getty Images)
Barron then brought up a time Hall got "busted" trying to catch a glimpse of D'Angelo nude while she was filming.
"Should I pick up the story right here?" Hall cut in. "So, I got busted because I tried to sneak onto the set when Beverly was doing the shower scene."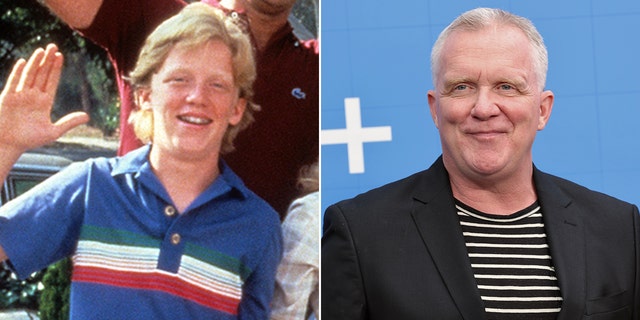 Anthony Michael Hall starred as Rusty Griswold in "National Lampoon's Vacation." (Getty Images)
Chevy Chase and D'Angelo starred as Clark and Ellen Griswold in the classic family series which began with an innocent, cross-country drive to Walley World theme park. The 1983 film directed by Harold Ramis and written by John Hughes also starred Hall, Barron, Quaid and John Candy. Brinkley had the iconic role as "The Girl in the Ferrari."
The Griswolds headed to Europe for the second movie, and returned to Chicago for the ultimate holiday tradition, "National Lampoon's Christmas Vacation."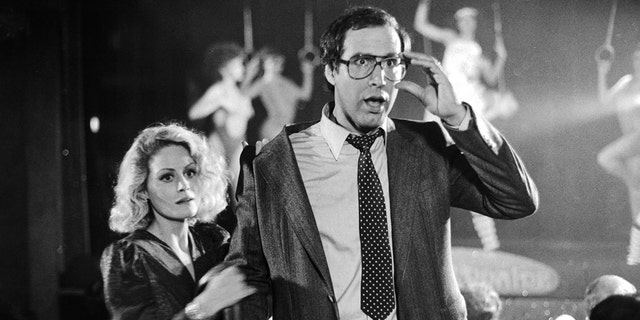 Beverly D'Angelo and Chevy Chase starred as Ellen and Clark Griswold in the classic films. (Michael Ochs Archives/Getty Images)
CLICK HERE TO SIGN UP FOR THE ENTERTAINMENT NEWSLETTER
D'Angelo previously spoke about the "chemistry" between her and Chase and how it helped shape their characters.
"Ellen and Clark are born out of the chemistry that Chevy and I have," D'Angelo explained during an appearance on the podcast, "A Cinematic Christmas Journey."
"It's not like we slip into those roles, but there's something about our brains that makes it very easy to go into. Just there's something about our chemistry we're comfortable with, we're suburban kids, maybe," she mused. "I don't know. But whatever it is, it's our chemistry that made those people."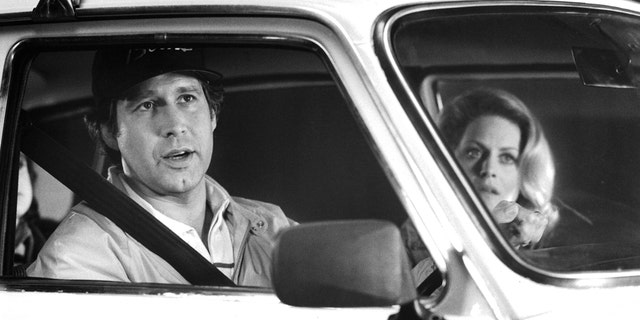 Chevy Chase and Beverly D'Angelo on the set of "National Lampoon's European Vacation" in 1985. (Michael Ochs Archives/Getty Images)
"By 'European Vacation.' I inherited the role of Chevy whisperer," D'Angelo recalled. "So it would be a weird dynamic. Like nobody would want to say, 'Chevy, move over there' or 'Chevy, do this or do that' because it's Chevy. You know what I mean? And you don't know what he's going to say to you."
CLICK HERE TO GET THE FOX NEWS APP
Fox News Digital's Tracy Wright contributed to this report.