Kerry Washington is constantly trying to quit acting, only to be lured back by a role she can't pass up.
"I have spent a lifetime trying to not be an actor," the "Scandal" star, 46, told W Magazine in an interview published Tuesday.
"I am always quitting this business, and then right when I decide that I'm done is when something extraordinary comes across my desk."
She added that she was "really, really done with this business right before I read the script for 'Ray.' I was really, really done with this business right before I read the script for 'The Last King of Scotland.' I was entirely done with this business before reading the script for 'Scandal.' This is what happens again and again."
HOLLYWOOD EXIT: WHY CHRIS HEMSWORTH, TOM HOLLAND AND BRYAN CRANSTON LEFT SPOTLIGHT AFTER SKYROCKETING TO FAME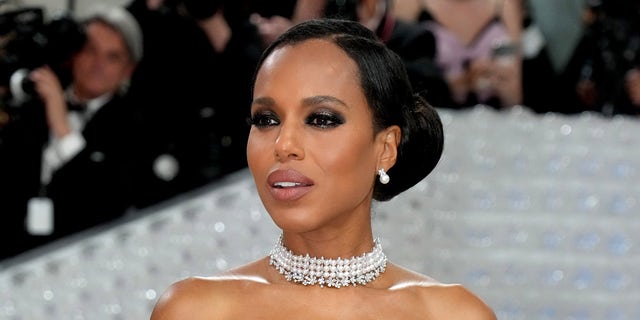 Kerry Washington said she has spent her life trying to quit Hollywood.  (Jeff Kravitz/FilmMagic)
Washington played Ray Charles' wife Della Bea Robinson in 2004's "Ray" opposite Jamie Foxx, dictator Idi Amin's wife Kay Amin in 2006's "The Last King of Scotland" and fictional Washington, D.C., fixer and presidential mistress Olivia Pope in Shonda Rhimes' "Scandal" from 2012 until 2018.
In her most recent project, she plays a woman whose convict father moves in with her and her son in "UnPrisoned."
CLICK HERE TO SIGN UP FOR THE ENTERTAINMENT NEWSLETTER
"Tracy McMillan, who's an incredible life coach, writer and human being, called me and said that she was going to write a show inspired by the crazy, beautiful circumstances of her life," Washington said of how she was cast in the comedy.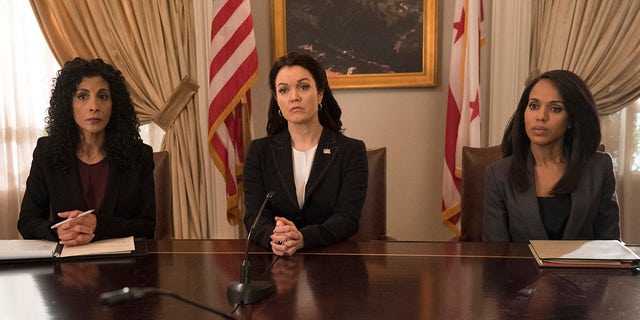 Kerry Washington as Olivia Pope, right, on "Scandal."  (Mitch Haaseth via Getty Images)
Washington said when she read the script, "I fell in love with the material immediately. I was really excited to play Paige and really excited to call Delroy Lindo because I felt like he was the only actor on the planet who was right for this role. When he said yes, I felt like, we have a show."
The actress also revealed that arguably her most well-known role as Olivia Pope was a scandal of its own, agreeing with the interviewer that some had blurred the lines with her show.
"On TV. Only on TV did I sleep with the president," she told the outlet, adding that people actually believed she was involved with the real president rather than fictitional president Grant.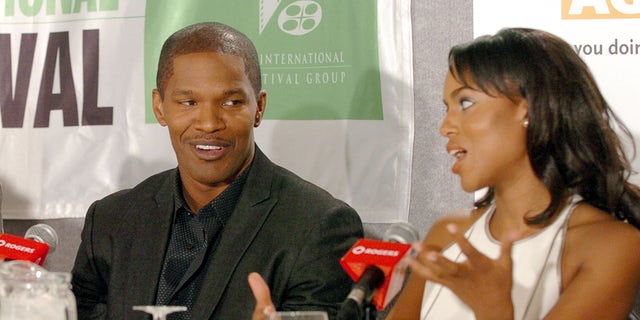 Kerry Washington promoting "Ray" with co-star Jamie Foxx.  ( J.Sciulli/WireImage)
CLICK HERE TO GET THE FOX NEWS APP
"Some of the tabloids had started rumors that there was real tension going on with me in the White House, but that wasn't true at all," she explained.